Fix and Improve Private Matches in COD: Advanced Warfare
42
people have signed this petition.
Add your name now!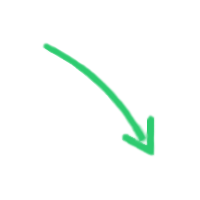 42

people

have signed.

Add your voice!
Maxine K.
signed just now
Adam B.
signed just now
First of all, I'd like to thank SledgeHammer Games (SHG), it's developers, and game designers for a fantastic addition to the Call of Duty franchise with Advanced Warfare. Your dedication, innovation and attention to detail is greatly appreciated by the community. SHG has continued to support and listen to the community with after release patches, fixes, and improvements as it relates to the Campaign, Survival mode, Esports, and Public Match Making and I am sure these, among the development of new maps and modes, takes up an enormous amount of time but there is one subsect of the community that has been ignored in this respect.




There is still a large portion of the community that still plays within Private Matches and we have not yet seen fixes and improvements to address our concerns with Private lobbies and the settings found within.




I am apart of a 500 strong, older gamer (average age between mid-30's-40's) FPS Clan and Community for Xbox consoles and ever since COD4 we have held a weekly, Friday Night, event that takes place exclusively within Private Matches. It's a way for all of us to play games that normally couldn't be played among the Public lobbies in Match Making, blow off some steam from the work week without having to worry about our K/D(stats), laugh, learn new maps, use weapons we normally wouldn't touch, and in general we use Private lobbies to provide a party-like atmosphere to have a good time among friends. We do this EVERY Friday night, Every Friday night for the last 7 years. This is the cornerstone of our Clan, although we do enjoy all aspects of the game, the private lobbies is a staple and always brings us together. I know we are not the only Clan out there that utilizes Private Matches to this extent.




Now, Private lobbies has come a long way since COD4 in which Private Matches were not much different than Public lobbies. Nothing was unlocked for players that weren't unlocked in Match Making, and there were only a few settings that could be changed. Players wanting to play a particular game had to be told what classes to make and what the rules were. With Black Ops 1, came major changes to Private lobbies. Incredible games could be created as there were so many tweaks that could be made to perks and game settings. MW3 and Blops2 continued this tradition with being able to change settings and save your custom games. Unfortunately, it seems since those days Private Matches has taken a step backwards. I am glad to say that Advanced Warfare Private Lobbies does allow for the ability to save Custom Game Types and rename them, there are still a lot of limitations in place that previous titles such as Black Ops 1, 2, and MW3 had enabled.




With the great innovations in Advanced Warfare, SHG has given us a COD that will surely influence future Call of Dutys from here on out, I just wish that SHG had taken all of the custom settings available to them from past games, like Black Ops 2 and MW3, that obviously influenced them when creating this iteration of Call of Duty.




We, the Community, formally request SledgeHammer Games put a small team on fixing and improving the Private Matches' Customizations. This is SledgeHammer Games' opportunity to innovate even further and put their mark on Private Matches that will hopefully continue to influence future games.




Below is a list of suggested changes, fixes, and improvements-




1. Every game mode in Private Matches should be open to 18 players. Right now ¾ of the game modes in private matches are limited to 12 players, rendering them unplayable when there is a full lobby of 18 players. No other COD has had this limitation and this is the most frustrating limitation right now.

2. Fix Lobby Chat issue: More than not there are a few players in the Private Match Lobbies that can't hear anywhere from 25%-75% of the other players in the lobby and of those players some hear them and others don't. This also has been known in happen in Public Lobbies. This makes it difficult to hold conversations or even get rules across for the next game. Every player should be able to hear everyone else.

3. Fix Join Lobby issue: Every so often players can't join in on Private Match lobbies, it gives them an error that the lobby is set to Private, they can't even join with an invite. I do not see any settings to change the lobby status to Private, Public, Friends only or otherwise so I don't know why players are being blocked like this. Needs fixing.

4. More than 10 save slots for Custom Games. Black Ops 2 had 50 save slots for unique, renamable, game types.

5. Bring back the Party Game Modes, i.e. Gun Game, Sticks and Stones, Sharpshooter, One in the Chamber. There are many other games that can be created like this much like the Sniper only playlist that was enabled recently.

6. The ability to change different point values of how game modes are scored. For examples, changing how much Confirms and Denies are worth in Kill Confirmed; having a different points value (positive and negative) for Kill, Deaths, Headshots, and Team Kills in Free-for-all or Team Deathmatch; Giving different point values for Kills and Assists in Team Deathmatch or Kill Confirmed; Different point values for Captures and Defends in Domination...etc.

7. The ability to change the attributes of Perks. In Black Ops 1, there were settings that allowed for changing the attributes of perks which made games with incredibly fast character sprinting available, or having the ability to have a hipfire spread of zero so you could aim on people without scoping with perfect accuracy.

8. The ability to change the weapon attributes. Something that hasn't been done yet but seems ripe for the picking especially with all the unique variants found in the game's match making. The ability to make very unique and odd guns by changing the values for Handling, Damage, Accuracy, Range, etc. in private lobbies would be incredibly fun.

9. The ability to choose when Scorestreaks are activated. MW3 had a mode in which everyone could start and play the entire match as a Juggernaut.

10. Ability to create uneven teams, for example - 1vs17 for a Michael Meyers TDM gametype, and have each player highlighted with a color-coded bar in the lobby to make it obvious as to which team you are on.

11. The ability to have classic, non-exosuit, players in the same match as Exosuit players. It would be interesting to play matches in which Exos had to protect Non-Exo players in TDM or other game modes.

12. Lastly, the ability to enable Zombie Bots in Private Matches on top of an 18 player lobby would be fantastic.

The options are limitless and that's what the Community yearns for, complete customization.


Thank you to all at SHG, and I invite you to contact me with any questions through this petition and Twitter @Phlipups or better yet, I invite the game designers and developers, who wish to participate, to one of our Friday Night gatherings to show you how the Community utilizes Private Matches. We have lobbies open every Friday night.