Fishing matters to me- It is my heritage.
1516
people have signed this petition.
Add your name now!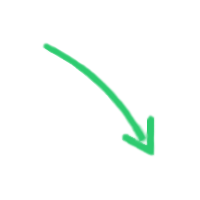 1516

people

have signed.

Add your voice!
Maxine K.
signed just now
Adam B.
signed just now
To my elected officials:
Fishing matters to me. I fish recreationally and consider it my heritage and my pursuit of happiness through access to a sustainable public resource. Recreational fishing is a $120 Billion national economic engine driven by 13.6 million saltwater anglers who generate over 500,000 U.S. jobs (2006 Dept. of Commerce Fisheries Economics of the United States).
Current estimates of the fatally flawed recreational data system show recreational fishing effort at or near record levels, which is in direct contradiction of the marine community and marine economy's indication that fishing effort is significantly lower than four years ago. Is it the intention of Magnuson-Stevens to base closures of healthy fisheries on the uncertainty of such fatally flawed data?
According to those of us who fish for them, Red Snapper, Groupers and Striped Bass are expanding their range and increasing in abundance, yet we face draconian closures that will cost us more than 50,000 jobs, countless billions of dollars and my right to fish. I am a good steward of my resource and I care deeply about the future of our fisheries. I cannot stand idly by while my right to fish is unjustly taken from me.
We ask that you hold the National Marine Fisheries Service (NMFS) accountable for its failure to meet mandated goals for rebuilding of the fatally flawed Marine Recreational Fishing Statistical Survey (MRFSS). We further request that you strengthen Magnuson-Stevens to mandate the NMFS to achieve measurable annual goals and stipulate accountability measures for NMFS' failure to execute their charge.
Magnuson-Stevens would be strengthened with a mandate of transparency in the fisheries management process. Appointments to advisory positions and the all-powerful Scientific and Statistical Committees (SSC) should be done in open meetings where decision makers can be held accountable for their choices.
With the best intentions, the Magnuson-Stevens Act was reauthorized. Those best intentions are about to cause the disastrous consequences of irreversible job loss and economic disaster, in defiance of National Standard 8*. I ask that you hold NMFS accountable for their inaction and that you mandate the repair and functionality of the fatally flawed recreational data system before any further closures or restrictions are put in place.
Fishing matters to me. Fishing should matter to you. Constituents from your state will be coming to Washington DC February 22-25th and many will be visiting you personally. Please listen to those people who deliver my signature to you, as they bear my message that FISHING MATTERS TO ME. They also will ask for your help in crafting solutions that will protect my fisheries and my right to fish from unnecessary restrictions.
Please join your constituents for a history-making rally of fishing interests on the steps of the Capitol on February 24th at Noon. Your presence will be noted for all to see.
Righting a wrong will save jobs. Please protect us all from this unnecessary economic devastation. You can prevent JOB LOSS and ECONOMIC DEVASTATION from becoming Magnuson's legacy.
Thank you for your attention to this matter and for your service to your constituents.
Respectfully yours,
The undersigned...
*National Standard 8 Conservation and management measures shall, consistent with the conservation requirements of this chapter (including the prevention of overfishing and rebuilding of overfished stocks), take into account the importance of fishery resources to fishing communities by utilizing economic and social data that meet the requirements of paragraph (2), in order to
(A) provide for the sustained participation of such communities, and
(B) to the extent practicable, minimize adverse economic impacts on such communities.
Sponsor
The Fishing Rights Alliance, Inc. www.theFRA.org 4604 49th Street North, #34 St. Petersburg, FL 33709 We pursue sound science and sound management.
Links