Opposing FISD Rezone
116
signers.
Add your name now!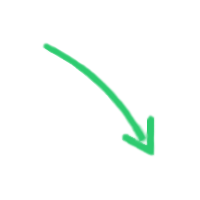 116

signers.

Almost there!

Add your voice!
Maxine K.
signed just now
Adam B.
signed just now
The FISD has recently announced a proposed plan that would rezone Preston Vineyards IV. This directly affects our neighborhood as our students would move from Gunstream Elementary to Christie Elementary. This will negatively affect our students' education as well as the value of our homes.
Poor Performance Record
Christie Elementary does not meet the same standards as Gunstream Elementary. Over the years, it has maintained much lower overall grading and success rates. Per the Texas Education Agency's accountability summary:

Gunstream's Postsecondary Readiness STAAR score is 59 while Christie's is 32.
Gunstream's Student Achievement score is 89, while Christie's is 70.
Gunstream's Closing Performance Gaps score is 51, while Christie's is 40.
Negatively Affects Your Home Value
Preston Vineyards IV has been established since 1995, and there has been no change to it nor to the surrounding areas around Gunstream to justify the rezoning. Gunstream is not located around new neighborhoods that require rezoning. Gunstream is not at full capacity, and since this is a well-established area that will not be seeing a fluctuation in the number of residents, this change is unnecessary and unwarranted.
When looking for homes, buyers do research on the neighborhood schools; the discrepancy in performance between Gunstream and Christie would decrease our homes value and salability.
Please sign this petition if you OPPOSE the Rezoning Draft Proposal for the 2017-2018 school year affecting Preston Vineyards IV.
*December 30 updates:
The comment was made at the public rezoning hearing that the kids of Preston Vineyards IV needed to cross Hillcrest to get to school. This has been going on for over 20 years with no problems. The kids of Cypress Creek (which is located on the East side of Coit) must cross Coit and travel a much greater distance to get to school (about ½ mile further). Coit is one of the busiest streets to navigate with a larger number of cars traveling along that road on a daily basis. In comparison, the crossing of Hillcrest is in no way problematic. The middle school-aged children in our neighborhood will continue to cross Hillcrest in order to attend Wester Middle School. So a crossing guard would still be needed at that intersection. Therefore, the proposed rezoning would not eliminate a crossing guard position


Christie Elementary has been the designated school for the ESL program that serves all of Frisco, which means the probability of overcrowding at Christie is much higher than at Gunstream. The influx of bilingual students coming to Frisco each year and needing the ESL program is highly unpredictable in comparison to the anticipated attendance at Gunstream. Keeping our kids at Gunstream which is operating below capacity, and keeping room for bilingual kids needing the ESL program at Christie is a point to be considered.