I Support Freedom of Speech, Whether I Agree with the Speaker or Not
38
people have signed this petition.
Add your name now!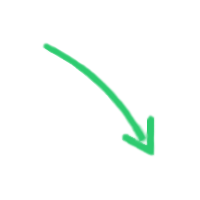 38

people

have signed.

Add your voice!
Maxine K.
signed just now
Adam B.
signed just now
America is the greatest country in the world. Why Because we have FREEDOM, particularly FREEDOM OF SPEECH. As Americans, we are allowed to say whatever we want. Of late there has been much talk (including another iPetition) attempting to silence those Americans who are anti-war and anti-Bush, culminating in boycotts against pro-peace celebrities. To myself and countless others, these actions reek of censorship, malice and McCarthy-era contempt. If you do not agree with what someone says, celebrity or not, that is your right. But to personally target someone\'s means of existence is spiteful, cruel and Anti-American. It is also hypocritical. Former President Clinton is viciously attacked on a daily basis. Conservative pundits rail against him on the radio, bumper stickers adorn cars, all savagely trashing him. Yet, when someone makes even a minor barb at Bush, he or she is branded a traitor and immediately reprimanded. This is hypocrisy, pure and simple. Conservatives need to understand that they are allowed to say whatever they want (including bashing Clinton); however, they must understand that EVERYONE ELSE is allowed to say whatever they want as well, including those \"dreaded\" and \"unpatriotic\" celebrities. Please sign this petition stating that you are in favor of free speech for EVERYONE. Your signature will send a message that hatred and intolerance have no place in our great country. Additionally, while this is not a requirement, I urge you to boycott the boycotters. Please do not support those people who continue to selfishly and cruelly target celebrities and others brave enough to speak their minds. Give them a taste of their own medicine. Do not patronize these people until they admit that all Americans have the right to say whatever they want. Thank you, and God bless America.
Sponsor
I am just a concerned American, worried about the direction we are going in.
Links
Tell Congress to Spend Your Taxes Them the Way You Want - free fax http://www.truemajority.com/index.aspaction=2497&ms=txdy3 info http://database.nationalpriorities.org/tradeoff Canadian/CBS Producer Fired For Comparing The Mood In America To Germany In Hitler\'s Time http://tv.zap2it.com/news/tvnewsdaily.html30964 http://www.reuters.com/newsArticle.jhtmltype=topNews&storyID=2540430 http://story.news.yahoo.com/newstmpl=story&u=/nm/20030410/wl_canada_nm/canada_television_hitler_col_1 http://www.dailytelegraph.co.uk/news/main.jhtmlxml=/news/2003/03/16/whit16.xml&sSheet=/news/2003/03/16/ixworld.html MEDIA PROPHET: today forecast jan 2001 by the Onion Bush: \"Our Long National Nightmare of Peace and Prosperity is Finally Over\" http://www.theonion.com/onion3701/bush_nightmare.html CLUSTER BOMB US drops new high tech cluster bomb in Iraq http://www.abc.net.au/news/newsitems/s823003.htm Cluster bomb use may be war crime http://timesofindia.indiatimes.com/cms.dll/html/uncomp/articleshowartid=42295634 US draws up secret plan to impose regime on Iraq http://www.guardian.co.uk/Iraq/Story/0,2763,927055,00.html OPPOSE AIRLINE PASSENGER SECRET DATABASE PROFILING SYSTEM: CAPPS II CAPPS II that will use credit information and secret databases to assess your security risk level each time you fly. These secret databases could include a great deal of personal information, pulled from both commercial and government sources. Not only would CAPPS II invade your privacy, but if there is a mistake in any of the many databases used for the system you may find yourself detained, delayed or even banned from flying. http://www.aclu.org/SafeandFree/SafeandFree.cfmID=12108&c=206 Accidental deaths exceed those in combathttp://story.news.yahoo.com/newstmpl=story2&u=/usatoday/20030327/ts_usatoday/4997233 Independent (non-embedded) TV Crew and Surrendering Iraqis Fired Upon by Allies http://story.news.yahoo.com/newstmpl=story&u=/afp/20030323/wl_mideast_afp/iraq_war_britain_media_1 http://story.news.yahoo.com/newstmpl=story&u=/afp/20030323/wl_mideast_afp/iraq_war_media_confirm_1 Friendly fire brings down RAF Tornado http://news.independent.co.uk/world/middle_east/story.jspstory=389925 U.S. Forms Own U.N. http://www.theonion.com/onion3911/us_forms_own_un.html Dixie Chicks http://thespeciousreport.com/2003_dixiechicks.html U.S. Quietly Soliciting Bids for Rebuilding Postwar Iraq [from 5 large Corporations including Bechtel, who oversaw the health & safety of the ground zero workers] http://story.news.yahoo.com/newstmpl=story2&cid=808&e=8&u=/dowjones/20030310/bs_dowjones/200303100033000013 Halliburton wins contract on Iraq oil firefighting Bush-Cheney, Inc. Covers All Bets http://www.forbes.com/home_europe/newswire/2003/03/06/rtr900049.html http://www.artandpolitics.com