First grade class size Woodside NJ
72
people have signed this petition.
Add your name now!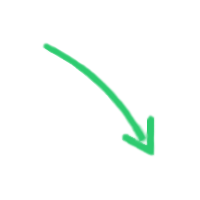 72

people

have signed.

Add your voice!
Maxine K.
signed just now
Adam B.
signed just now
As supporters of a child or children at Woodside Elementary School, we are concerned with the larger size of our kindergarten class in the 2016-2017 school year.
We, as supporters of children in the Rivervale School District, ask the School Board and Administration to:
1. Explore options to reallocate funds to support smaller class sizes or certified teaching assistants in classes over 18 students.
2. Make it an official priority to implement smaller class sizes in K-3 in accordance with the district's goal to help every child succeed.
We, the undersigned, support the Rivervale School District, and ask you to please consider our petition, making the necessary changes to support not only our students, but also our teachers and support staff.
*Small class size provides teachers a better opportunity to identify at risk students, and provide more individualized instruction.
*Small class size decreases disruption, distractions, and behavioral issues, giving teachers more time for instruction.
*Large class size puts our children at a disadvantage with other students from similar school districts who provide small classes.
*Large class size goes against research that shows increased achievement for children in smaller class sizes.
1* The Institute of Education Sciences, the research arm of the US Department of Education, concludes that class size reduction is one of only four, evidence-based reforms that have been proven to increase student achievement through rigorous, randomized experiments -- the "gold standard" of research. The other three reforms are one-on-one tutoring by qualified tutors for at-risk readers in grades 1st-3rd ; life-skills training for junior high students, and instruction for early readers in phonics.
2* The research has shown definitively that the K-3 are optimal years for such programs, and in part because of the more recent and comprehensive evidence from Tennessee's influential Project STAR (Student/Teacher Achievement Ratio). (For more information on Project STAR, visit http://www.heros-inc.org/star.htm.)
From this review of the research, we can scientifically document several important findings about reduced class size, which local school districts may find useful:
Smaller classes in the early grades (K-3) can boost student academic achievement;
A class size of no more than 18 students per teacher is required to produce the greatest benefits;
A program spanning grades K-3 will produce more benefits than a program that reaches students in only one or two of the primary grades;
Implementation of programs
Class-size reduction programs in grades K-3 have been implemented in different ways. Some programs focus on student-teacher ratio, while others restructure classes in some way
Restructuring classes
Small classes may vary in other ways, in addition to student-teacher ratio, depending upon school leadership, facilities, and teaching staff, as well as official policy. The typical model is one teacher in one classroom teaching an assigned number of students, but other models have been implemented.
Project STAR defined two categories of reduced size classes:
Classes of 13 to 17 students taught by one teacher; and
Classes of 22-26 taught by a teacher and a teacher's aide.
1 U.S. Department of Education Institute of Education Sciences, "Identifying and Implementing Educational Practices Supported by Rigorous Evidence: a User Friendly Guide," December 2003 at: http://www.ed.gov/rschstat/research/pubs/rigorousevid/rigorousevid.pdf