Remove Kim Hixon
53
people have signed this petition.
Add your name now!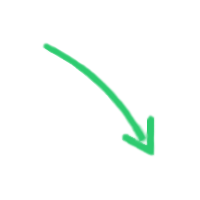 53

people

have signed.

Add your voice!
Maxine K.
signed just now
Adam B.
signed just now
Dear Marist Parent or Friend, Recently an article appeared in the February 27th edition of the Atlanta Journal Constitution that quoted Marist Athletic Director Tommy Marshall as saying that Marist girls basketball coach Kim Hixon, \"Has such a great passion for young people. A lot of coaches know the Xs and Os, but not as many know how to build relationships with kids and have them willing to run through a wall for you.\" As parents and coaches associated with the girl\'s basketball program, we have seen first hand the erratic and unprofessional behavior of Coach Hixon, and we have come to expect the unexpected, but we could not remain quiet at the hypocrisy of that statement. Building relationships with kids You have to be kidding. Is that how you would describe the relationship this coach (or her surrogates) had with your teenage daughter Would you say it was a positive experience for both you and/or your child Were you treated fairly If your experience is like ours, we doubt it. That is why we are circulating this petition to request the school immediately remove Kim Hixon as girls basketball coach. We believe Marist can do better. Here\'s why: In the last three years alone, eight varsity letter winners have voluntarily quit the team before their junior or senior year. This year anywhere from 2-4 more girls may leave the team. Taking the girls who have left as a percentage of all the girls that have been on the roster, nearly 30% of eligible girls have left, or are contemplating leaving voluntarily. When so many girls quit the program, how is this contributing to the Marist mission of developing the whole person Kim Hixon is not concerned with developing young ladies of character or building relationships. She is only concerned with building a basketball factory. No other varsity sport at Marist has anywhere near that level of turnover. We believe it is manifestation that something is very wrong with this program. Girls are reacting to what they see, how they are treated and what is valued. Three years ago Coach Hixon hired Brian Harmon as her assistant coach. Harmon runs FBC, a top AAU club. FBC\'s pitch is that it will (for a fee) help players get recruited to play in college. Harmon trades on his connections to Marist, including prominently displaying an AJC article on his website that shows how easy it is for female players to transfer to private schools--the implication being that he can help get you in. The year after being hired by Marist, Harmon delivered. He lured Drey Mingo, a great player and an even nicer kid, away from Westminster. The previous year, Mingo had taken Westminster to the final four of the AAA state championships. Upon coming to Marist, she did the same, taking a team that did not even reach the state tournament the year before and helping Marist get to the state finals the next two years. Transfers are important to Coach Hixon\'s strategy. In fact, for much of this year, the starting lineup consisted of two high school transfers: Jamie Maxey (from Holy Innocents) and Mingo (from Westminster). Aside from the obvious conflict of interest of having a top AAU coach sitting on the bench, we\'d like to ask if it is necessary to go the recruiting route to create a good girls program. Certainly other successful sports at Marist don\'t have to do it. While Hixon and Harmon are busy recruiting on the one hand, they are busy running girls off on the other. In a February 16, 2006 article in the Atlanta Journal Constitution, Hixon tells writer Michael Alpert that she had to \"run some kids off\" to get the program to where she wanted it. Is this what Marist is all about, running kids off and then recruiting others back Frankly, we think it\'s time to run Hixon off! It is certainly understandable why Hixon is focused on recruiting. The development of younger players in the program is in grave danger. In the past five years, there have been five different 9th grade basketball coaches and five different JV coaches. It seems that coaches have a hard time sticking with Hixon. Contrast that excessive turnover rate to other successful Marist sports programs that focus on \"farming\" rather than \"hunting\" talent. Indeed, participation in girls basketball is way down from just a few years ago. This year, there were only two sophomores on the JV team and the 9th grade program was nearly eliminated due to lack of interest. Whether it\'s because of her lifestyle choice or basic personality, Hixon is known for regularly \"freezing\" players and parents out. She is famous for playing \"mind games\" with the kids and regularly plays favorites. During the 2006 championship game against St. Pius, Marist was losing by 18 points with just over 4 minutes left. With no chance of winning that game, a frustrated Hixon refused to empty her bench to let kids that had given up their entire spring break play in a state championship game. In a 2005-6 season game home game against Etowah, Hixon kept her starters in for almost the entire game while building a 30 point lead. The Etowah coach was exasperated and said so after the game. Marist fans and parents that attended were embarrassed for the team and the school. Let\'s send a message to the school that Marist deserves a better leader for our children and that we deserve better quality for our money. We believe we can build a winning program at Marist that is admired and respected and that doesn\'t have to stoop to the level that Hixon has taken it. It may be too late for the current crop of kids, but there are hundreds of little girls dribbling basketballs at OLA, St. Jude\'s, Christ the King, Holy Redeemer, IHM, St. Martins, Mount Vernon Presbyterian and other schools, that deserve a better, more positive environment. Please help by signing this petition.
Sponsor
We are a group of concerned Marist Parents that either have girls currently in the basketball program or used to have girls in the program.
Links
http://www.ipetitions.com/petition/firehixon/