Fire Victor Piturca!
21
people have signed this petition.
Add your name now!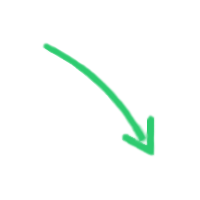 21

people

have signed.

Add your voice!
Maxine K.
signed just now
Adam B.
signed just now
Due to the complete ineptitude of Mr. Victor Piturca, we demand that he either resign or is dismissed by the FRF. His incompetence in his position is clear; he has a horrible attitude towards his given objectives (1), he doesn't know how to interact with the players (2), he is tactically inept (3), and his selections and XIs are beyond awful (4). I have elaborated on these main points in the paragraphs below. 1) He nearly always says that the opponent is the favourite, as a way of unnecessarily lowering expectations and to validate his terrible use of tactics and lineups. He can't handle the pressure from fans and media who question his selections and other poor managerial decisions and loves to place the blame on others when he loses. 2) He "blacklists" certain players for odd reasons, has "favourites", and punishes important players for petty things or no reason at all. For example, he has not selected or used in his XIs important players such as Mutu, Sanmartean, Sapunaru, Nistor, Pantilimon, Maxim (to an extent), etc for little or no reason at all. He is also most likely the cause for Radu's (probably temporary) retirement from the NT. 3) His use of tactics is shocking and nearly non-existent. He often has no gameplan for the team, or at least not a competent one. Generally, he limits the creativity of players such as Maxim (when he even gets playing time) and trains them to play defensively (not even in a useful manner) and with long balls. With a great amount of attacking and creative midfielders (even defenders that are great on the ball and go forward such as Rat, Chiriches, Gardos, Matel, etc), he still finds it better to sit back and allow even a weaker opponent to come forward, even in dire situations when the team needs to score goals (see the WC qualifier matches). The team should be playing flowing, attacking and possession football as the team has shown in some moments that they can connect passes very well and play combinatively. Ultimately, however, these situations are quickly ruined with the long balls forced on by Piturca... which almost always lead to wasted opportunities and ridiculous, unnecessary turn overs. While my ideas may not be down to the last detail, I'm sure there are many other managers out there who would be far more competent in this area and realize at least some basic necessities for this team. Hell, even with any other team, Piturca's lethargic, unnecessarily defensive and wasteful style (which doesn't even help the team in both going forward or at the back) would be highly detrimental to their performances and results. 4) There is absolutely no reason for anyone in their right mind to be calling up a 35 year old keeper who is getting pretty much 0 minutes in the Serie A instead of the starting keeper of Manchester City (who is also much younger and has proved his quality at a high level). This is just one example of the many awful selection decisions made by Victor Piturca. Another astonishing example is the call-ups of Cocis, Nicolita, Dragos Grigore, and Marius Niculae for the hugely important World Cup play-off matches versus Greece. With so many great options at CM and after Cocis has shown after many caps that he offers absolutely nothing to the national team (and has even cost the national team results - ex. incredible misses and simple give aways vs. Turkey and Greece), it is amazing that he would be called for such a game, forgetting the fact that he hasn't even played for the national team for a long period. As for the others, they also have not been used in the national team recently and have done poorly at their respective clubs... And yet players like Nistor, Stoian, Papp, Sapunaru, Pantilimon, Sanmartean, Mutu, and many others have been ignored for no good reason. It is obvious from their club form (and level of football), experience, and/or abilities that such players deserve to be in the squad over much poorer-quality players mentioned earlier. Also, Piturca almost never positively experiments in friendlies (using players that are useless and/or over the hill instead of young or deserving players), even before important competitive games, and therefore hurts the national team's progress in this manner as well. In addition to all of this, his XI selections are poor, when you consider that Maxim has recently been benched almost entire games and replaced by players who are not at his level and are out of position (ex. Bogdan Stancu, Bucur, etc). For these reasons (among others), he is obviously limiting the potential of the Romanian national team in reaching its goals and endeavours, which he makes seem far more difficult to achieve than is true. He has caused many fans and players understandable grievances and frustration for far too long and it is time to put an end to it once and for all. When even an amateur manager or even a fan can fix such basic issues, there is most definitely something horribly wrong with the man in charge. Secondary proposition: *If this demand cannot be achieved, we ask that important members of the national team, such as Maxim, Chiriches, and Marica, (temporarily) withdraw from it with dignity. In this way, we hope that the FRF may realize the situation is really out of control and should be dealt with appropriately - the only obstacle in Romania's path to rebuilding and success is Victor Piturca.* Help us raise awareness to allow more pressure on Piturca's position and so that the FRF may realize what is best for the fans, players, and the nation's reputation/success in football in general.