FIRE Roger Goodell
111
signers.
Add your name now!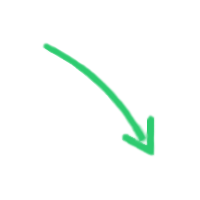 111

signers.

Almost there!

Add your voice!
Maxine K.
signed just now
Adam B.
signed just now
Dear NFL Fans,
It is time for us to stand up against a tyrannical dictator that is trying to dismantle the greatest American sport piece of piece. Of course, I am referring to professional football, and the commisioner of the NFL, Roger Goodell.I have sat back and watched as this man tried to diminish this sport season after season, and week after week. However, this most recent decision to reschedule a game due to inclement weather is the most flagrant of all. The integrity of our sport is in jeopardy, and we must all stand up against him.
Any commissioner in league history would have laughed at themention of rescheduling a game due to weather, and that includes his predecessor, Mr. Tagliabue. Some of the most appealing and historic games played in the league have been played in unbearable conditions. The Ice Bowl & the Fog bowl are two great examples of this. Now, in 2010 this game was rescheduled because it began to snow 8 hours before kickoff!
I do not believe that I need to dive into all of his other transgressions because we are all well aware of them. From trying to legislate hits out of the game to his arbitrary policy of fining players based on their names. However, I will say that when we see a power hungry man abusing the power he is granted it is our duty as American citizens to speak out against him. Thishas always been especially true in government, but the concept is universal. Goodell hasoverseen more regulataions, rules changes, and fines than any commissioner in league history. It is time that he is removed from his post. There have been a handful of commissioners in NFL history that have not lasted 5 years, and we MUST do everything in our power to ensure that Goodell is added to that list.
There are a lot of things that are good and bad about our country, but football has always been great. Recently,we have seen a full on assault on the American way oflife inall areas ofsociety.Now, some front office CEOwannabe is trying to take away the things that distinguish this as the greatest American sport. He needs to be reminded that he does not run GE which has to remain PC in everything it does. This is the National Football League! It is a violent game played between grown men who get paid substantial sums of money to compensate them for the risk they areKNOWINGLYassuming.
When we turn our televisions on to watch football we are essentially buying a product. Do not stand by idly as this product loses its integrity.
Please stand with me hand in hand againstthe self glorified "Supreme Leader" Roger Goodell by signing this petition!
Sponsor
Vic
Links