REMOVE DEPUTY JAMES AKERS FROM THE DICKSON COUNTY SHERIFFS DEPARTMENT
26
people have signed this petition.
Add your name now!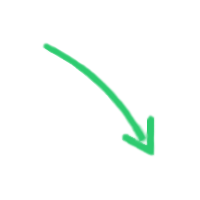 26

people

have signed.

Add your voice!
Maxine K.
signed just now
Adam B.
signed just now
We have been told by the Sheriff that our petitions will have no bearing on the outcome of this situation.  While we are no longer circulating paper petitions, we will be leaving this petition online for citizens to view and sign. 






Officer Under Investigation For Excessive Force
DICKSON, Tenn. - A mid-state officer is under investigation by the Tennessee Bureau of Investigation.
According to the Dickson Herald, Police Patrol Officer Seth Goodwin is accused of using excessive force during two different incidents.
The first one allegedly happened last month when two suspects who were charged with public intoxication and resisting arrest told the Police Department that Goodwin used excessive force during their arrests.
Dickson County Sheriff's Deputy James Akers was also present at the time. His actions during the arrest were also called into question.
Meanwhile, a man has filed a lawsuit against Officer Goodwin for a separate incident that happened last year. He said the officer struck him in the face without warning after a motorcycle accident.
The information above was copied from News Channel 5's website and was originally posted on November 18, 2011
On March 21st, 2012 Donald Ray Russell Jr. died from what appears to be a massive heart attack within minutes after a confrontation with the above mentioned Dickson County Sheriff's Deputy. This same Dickson County Sheriff's deputy had harassed Mr. Russell for nearly 4 months before his death. This "officer" has filed a false police report and from his own mouth admitted that it was the only thing he could do to get back at him for something he thought that he did (HE DIDN'T). This "officer" uses the power of a police badge to try and intimidate and cause grief to anyone who has a personal issue with. It is our opinion that this deputy should NOT be allowed to have to honor of serving as a deputy. This "officer" has let the power of having a badge and a gun go to his head and has gone too far.
Donald Russell Jr, of Vanleer TN was the husband of Angie Singleton Russell, the father of Jacob and Jessica Russell, the son pf Brenda G. Malugin Russell and the grandson of the late Buford and Dorothy Malugin.
WE THE UNDERSIGNED REQUEST THE REMOVAL OF DEPUTY JAMES AKERS FROM THE DICKSON COUNTY SHERIFF'S DEPARTMENT. WE FEEL THAT HE IS A DISGRACE TO THE BADGE AND DOES NOT HAVE THE CHARACTER REQUIRED TO REPRESENT THE SHERIFF IN ANY MANNER. HE HAS USED HIS BADGE FOR PERSONAL VENDETTAS, FILED POLICE REPORTS WITH FALSE INFORMATION AND HARRASSED MR. RUSSELL TO THE POINT OF DEATH.
Links