Firas-Maraghy-Petition-Israeli-Ambassador
1369
people have signed this petition.
Add your name now!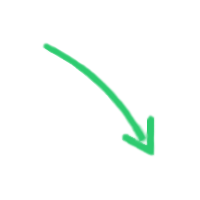 1369

people

have signed.

Add your voice!
Maxine K.
signed just now
Adam B.
signed just now
Your Excellency, Mr Ben-Zeev,

Firas Maraghy from Jerusalem, who is currently resident in Berlin, has been on hunger strike since July 26th in front of your embassy building. We, the undersigned, urge you to use your discretion in considering his requests.
Mr Maraghy's family has lived in Jerusalem for many generations. Because of Israeli legislation concerning Palestinian residents of Jerusalem he has neither a Palestinian nor an Israeli passport. He is stateless and is dependent on Israel for the issue of any residence or travel permits.

In September 2007 Mr Maraghy married Wiebke Diehl, who has German nationality, and he moved to Berlin so that the couple could live together during Wiebke's studies in Germany. Their daughter, Zaynab Maraghy, was born in December 2009.

In May 2009 Mr. Maraghy went to Jerusalem to register the marriage. But the Israeli Home Office refused to do so, arguing that Mr Maraghy now lived abroad and had therefore lost his right to reside in Jerusalem; they referred to legislation that removes the residential rights of Palestinians after an absence of seven years, although he had only left Jerusalem 1 ½ years previously. (Whether this legislation is justified or not is neither here nor there for now.) He was however then issued with a travel permit, albeit only valid until May 2011, and only on condition that he then return to Jerusalem for a minimum period of 1 ½ years.

When his daughter Zaynab was born, Mr Maraghy requested the Israeli Embassy in Berlin to enter her name on his documents. On 17.04.2010 this was turned down on the grounds that her mother was German.

This refusal to register either his wife or daughter leaves Mr Maraghy with no choice but to either leave his family at the end of May 2011 to return to Jerusalem, so as not to lose his residency rights, or to stay with them and forfeit his rights. Because the Israeli authorities refuse to register either his marriage to Wiebke Diehl or the birth of their daughter, which would be legal requirements for them to reside in Jerusalem, but at the same time refuse to renew Mr Maraghy's permit unless he returns to Jerusalem, they deny residency to Mr Maraghy's family but force it on him.
It is almost impossible for someone attuned to a European justice system to imagine this situation. And as Mr. Maraghy points out, it contravenes article 13 of the Universal Declaration of Human Rights.

Firas Maraghy sees no alternative but to go on hunger strike.

We call on you, Your Excellency, to use your discretion, and to approve the entry of Mr. Maraghy's wife and daughter in his papers, so that the family has the right to reside in Jerusalem.

August 2010

------------------------------------------------------------------------------------------------------------------------

Sehr geehrter Herr Botschafter Ben-Zeev,
Firas Maraghy aus Jerusalem, zur Zeit in Berlin wohnhaft, befindet sich seit 26.7. im Hungerstreik.

Er stammt aus einer seit vielen Generationen in Jerusalem lebenden Familie. Aufgrund der israelischen Rechtsvorschriften für Jerusalemer Bürger hat er, wie alle Jerusalemer Palästinenser, weder einen palästinensischen noch einen israelischen Pass, sondern einen Status als "Staatenloser" und ist daher in jedem Einzelfall auf israelische Aufenthalts- wie Reiseerlaubnisse angewiesen.

Seit September 2007 ist Herr Maraghy mit der deutschen Staatsbürgerin Wiebke Diehl verheiratet; um während ihres Studiums mit ihr in Berlin zusammenzuleben, zog er nach Deutschland. Im Dezember 2009 wurde ihre gemeinsame Tochter Zaynab Maraghy geboren.
Herr Maraghy hielt sich im Mai 2009 in Jerusalem auf, um beim israelischen
Innenministerium seine Ehe in seine Papiere eintragen zu lassen. Das Innenministerium verweigerte die Eintragung, mit der Begründung, Herr Maraghy lebe ja nun im Ausland und habe somit seine Rechte als Einwohner verloren. Die entsprechende israelische Rechtsvorschrift sieht dagegen den Verlust des Aufenthaltsrechts erst nach sieben Jahren vor. (Ob diese Vorschrift berechtigt ist oder nicht, sei hier dahingestellt.) Die Behörde stellte Herrn Maraghy dann doch ein neues Reisedokument aus – allerdings nur befristet bis Mai 2011 und mit der Auflage, danach mindestens 1½ Jahre in Jerusalem zu
verbleiben.

Nach der Geburt seiner Tochter Zaynab wollte nun Herr Maraghy sie in seine Papiere eintragen lassen. Zu diesem Zweck wandte er sich im April an die israelische Botschaft. Ihre Behörde weigerte sich aber mit Bescheid vom 17.4.2010, Zaynab Maraghy ein israelisches Reisedokument auszustellen, mit der Begründung, dass ihre Mutter Deutsche sei.

Herr Maraghy wird somit durch die Verweigerung eines israelischen Aufenthaltsstatus sowohl für seine Ehefrau als auch für seine Tochter vor die Entscheidung gestellt, Ende Mai 2011, wenn sein Reisedokument ausläuft, also in knapp zehn Monaten, sich entweder von seiner Familie zu trennen oder seine Heimat zu verlieren. Denn er muss nach Jerusalem zurückziehen, um den Wohnsitz in seiner Heimat zu behalten, und seine Familie wird dort kein Aufenthaltsrecht haben, weil das israelische Rechtssystem dafür die Eintragung der Ehe und der Kinder vorschreibt.

Nach deutschen Rechtsvorstellungen ist eine solche Situation kaum zu begreifen. Außerdem – darauf weist Herr Maraghy zu Recht hin – widerspricht
dieses Vorgehen dem Artikel 13 der Allgemeinen Erklärung der Menschenrechte.
Firas Maraghy sieht keinen anderen Ausweg als den Hungerstreik.
Wir möchten an Sie appellieren, Ihren Ermessensspielraum auszunutzen und
die entsprechenden Eintragungen für die Ehefrau und Tochter von Herrn Maraghy in seinen Papieren vorzunehmen, damit die gesamte Familie Maraghy eine dauerhafte Aufenthaltsgenehmigung für Jerusalem hat.
August
2010
Sponsor
Juedsiche Stimme fuer gerechten Frieden in Nahost (Jewish Voice for a Just Peace in the Middle East - EJJP German section)
Links