FIPC Church Members Seeking Answers from the Administrative Commission
163
signers.
Add your name now!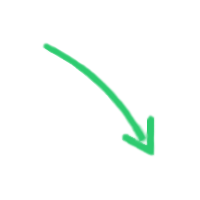 163

signers.

Almost there!

Add your voice!
Maxine K.
signed just now
Adam B.
signed just now
Many active members of Fleming Island Presbyterian Church (FIPC) are deeply concerned about the lack of information being shared and disclosed with church members regarding the Administrative Commission's recent announcement/determination that Pastor Jim Weldon's call at FIPC should be dissolved and that he should resign. Many members feel totally blind-sided by this seemingly drastic and unwarranted step, and we are concerned with what appears to have been a rather rushed and somewhat confusing, secretive process in getting to this point. We request, therefore, the postponement of the 4/3/16 congregational meeting so that members can have the opportunity to hear and be heard in a public forum PRIOR to the congregational meeting . We would like to get more information directly from the Administrative Commission in a group setting. Representatives of the AC and the Presbytery led church members to believe that we would be a part of this very important process, and to-date, most of us have yet to be given any real, detailed information or answers to our questions. Any congregation would expect (and certainly deserves) to hear the results of any investigation before a congregational meeting and/or vote is called.
Sign this petition if you agree that more information should be given to members prior to having to vote on any resignation and leadership changes at the church!
Our request is for the Session of FIPC: 1) to postpone the 4/3/16 congregational meeting, and 2) to schedule an open, public meeting for all members of the church to meet as a group with the Fleming Island Administrative Commission. We request that the full Administrative Commission appear in person in an open forum group discussion ("town hall" style) meeting at the church to share more information and complete details with the congregation about how and why this decision was reached. We would like to hear a full and detailed report from the members of the AC, and we would like to know exactly what in the commission's findings would warrant a recommendation of resignation for Dr. Jim Weldon.

Those signing this petition are in agreement that the members of FIPC deserve answers and more explanations from the AC -- and that this needs to happen in advance of any congregational meeting where members will be asked to vote for or against Pastor Weldon's resignation.