#StopGoLine: Eliminates Red Light Cameras & Guessing At Yellow Traffic Lights
107
people have signed this petition.
Add your name now!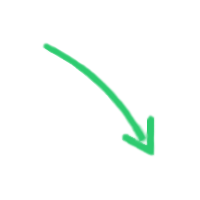 107

people

have signed.

Add your voice!
Maxine K.
signed just now
Adam B.
signed just now
100% of RLCamera Cash should fund scientific study of #StopGoLine
For Profit Companies have NO INCENTIVE to reach Vision Zero for Red Light Running
For Profit Companies only incentive is to #PerpetuateDeath4Profit
It's CRIMINAL to divert funds away from #StopGoLine Science.


1) Red Light Cameras [Wolf In Sheep's Clothing] can't help drivers make safer decisions because they do not begin to operate until AFTER violations occur.
2) Red Light Cameras [Wolf In Sheep's Clothing] operate by instilling FEAR. This fear causes PANIC which explains increased Rear End Collisions at and around RLC equipped intersections.
#StopGoLine
>Is the Aid2Navigation Drivers need to make Safer Choices @ Yellow lights
>Can Eliminate: Guessing at yellow lights, & Red Light Running,
>Can Prevent: Accidents, Injury & Death.

Citizens of the world can and should sign this petition. (Tell us what country you live in)

TRAFFIC STUDY REQUEST

To protect life and liberty & guard against corruption of illicit RLC revenue (blood money): We request 100% of all Red Light Camera revenue be used for scientific study evaluating objective #StopGoLine solutions to red light running (as outlined on CivilLiberty101.com).
We request our Elected and Judicial authorities to convince POTUS to task the Secretary of Transportation to establish new traffic safety standards that eliminate guessing at signalized intersections. We require the process be converted to a common sense objective solution (such as the #StopGoLine posted at CivilLiberty101.com) which gives drivers the aids to navigation needed to make quicker, safer and more certain decisions in advance of the stop bar.

HERE IS HOW IT WORKS
The #StopGoLine eliminates guessing at yellow traffic lights.
1) INDICATE THE GO/NO POINT: Measure the safe stopping distance of the heaviest vehicle rated to be on the road then indicate that (#StopGoLine) decision point with paint and signs. (Later, GPS and phone apps can be developed to provide advanced traffic solutions)
2) TIME THE YELLOW LIGHT. Allow vehicles inside the extreme length of that break zone to clear the stop bar -before the light turns red- when traveling at the posted limit. (The "All Red" period can now be increased without detriment to through put.)
When timed correctly: The next car in line (car #2 - also traveling at the speed limit) is guaranteed to see red when they arrive at the stop bar, but because the all red period is increased, there is zero chance of accidents occurring if they accidentally run the light. Additionally, if car #2 does run a red light they will learn to trust the accuracy of the system (something that cannot be said of the Advanced Warning System (AWS) currently in use).

INSTANT REACTIONS:Immediately -at the onset of the yellow light -and many yards in advance- every driver instantly knows how they must react. (G-Force on tires is dramatically reduced for drivers who want to obey the law & triple fines can be placed on speeders trying to race the lights.)
A) THE GOZONE: If your front wheel has crossed the #StopGoLine, then you (& everyone in front of you) do not have a safe stopping distance. You have a CLEAR COMMAND TO PROCEED SAFELY. (Maintain the speed limit if you can. You're discouraged from attempting to stop -except for emergency. You should focus on clearing the intersection safely by mimicing the driver in front of you & stop only if they do). (NOTE: Solutions to highly congested traffic patterns are available on request)
B) THE STOP ZONE: If your front wheel has not reached the #StopGoLine, you (and everyone behind you) do have a safe stopping distance and are required to stop. Everyone behind the line has a CLEAR COMMAND TO STOP and they learn to react without hesitation thus eliminating conflict and lowing the average G Force of deceleration.

ANNUAL BENEFITS OF THE #StopGoLine:
* Aids to Navigation Add precision to perception (We eliminate the life vs. death question "Should I stop or go at the yellow" by issuing a stop/or/go command).
* Facilitates the worst case scenario required by physics
* Save up to 9000 lives annually (one life every hour)
* Reduce (or Eliminate) rear end collisions
* Reduce (or Eliminate) racing through signalized intersections
* Reduce (or Eliminate) up to 140,000 injuries annually
* Save over 100 $Billion in property damage.
* Protect citizen's civil rights from abusive red light camera citations.
* Eliminate corruption caused by vast -unchecked- revenue streams.

GUESSING AT YELLOW TRAFFIC LIGHTS IS A FATAL SAFETY FLAW
WHY IS THE GOVERNMENT FORCING US TO GUESS AT SAFETY?
THE CORE ISSUE: Why is government asking drivers a question without giving them any of the critical information necessary to answer that question? (Every yellow light forces drivers to guess at both time and distance required to stop)

ADDITIONALLY: Our standard of safety is SUBJECTIVE (depending on each drivers ability and perception of time and distance) when it should be OBJECTIVE (Instead of asking drivers questions we should be giving them answers.)
Subjective processes allow for conflicting solutions
Each driver comes up with a different "Stop/Go" solution.
Conflicting safety solutions inevitably end up in disaster (and death).
MASS x VELOCITY + CONFLICT = DEATH AND DESTRUCTION

This objective process synchronizes the reflexes of all drivers (with various abilities) to the physical indicator marking the safe braking distance just as lane markers keep drivers separated.

Instead of "slamming on the brakes" or "speeding up just a little" the #StopGoLine encourages drivers to SLOW DOWN or coast through the intersection. Driving slower increases safety.

THANK YOU FOR SIGNING THE PETITION and encouraging your friends to do the same.
See further details here: LINK TO #STOPGOLINE