Assist Dr. Norman G. Finkelstein in Returning to the Occupied Palestinian Territories
26
people have signed this petition.
Add your name now!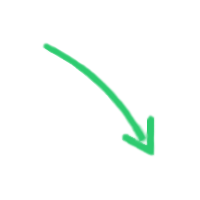 26

people

have signed.

Add your voice!
Maxine K.
signed just now
Adam B.
signed just now
TO: President Barack Obama
FROM: Peace-loving American Citizens and Their International Supporters
  *****************
Dear Mr. President:
We, the undersigned, peace-loving citizens of America, do, hereby, submit this petition on behalf of one of our own, Dr. Norman G. Finkelstein. We ask that your Office secure with the Israeli government his undelayed and unhindered right of passage to Israel / Palestine.
Dr. Finkelstein is a venerable American scholar of Jewish descent who was denied entry into Israel / Palestine in 2008, and subsequently banned for ten years due to the ostensible and suspect security-concern bunkum. However, we alsohave a few concerns of our own.
Our constitutionally protected freedom of speech allows us to voice our opinions even if they are unpopular. To this end, Dr. Finkelstein did nothing wrong when decrying Israel's bellicose actions against unarmed Palestinian civilians. However, given his track record as an upstanding, law-abiding, taxpaying American citizen of moral rectitude, the matter of security appears to be a pretext for castigating Americans who criticize Israel's policies which it holds so dear.
ManyAmerican taxpayers unwillingly yet obligatorily fund Israel's prodigious war coffers, and the sophisticated security detail necessitated by visits from its government officials. Despite the protests they ignite, the controversy generated, and the legitimate security concerns these visits demand, Netanyahu, Sharon and a host of other polemical guests have not been banned from the U.S. They are free to come and go as they please. How hypocritical, then, that Israel would refuse entry to a taxpaying American for the very reason—security—that we are required to fatten their war chest.
In light of the above, we, collectively and cohesively, invoke your personal intervention to reject the preposterous decision made by the Israeli Shin Bet to deny entry to Dr. Finkelstein. As well, where Americans are concerned, disallow the undemocratic practice that security, real or feigned, is subject to the capricious, meritless whims of a purportedly democratic Israeli State.
The U.S. government—by means of our passport—asks all international countries to "…permit the citizen / national of the United States named herein to pass without delay or hindrance and in case of need to give all lawful aid and protection." This includes Israel. Thank you.
Signed AMERICANS AND INTERNATIONALS IN SUPPORT OF DR. NORMAN G. FINKELSTEIN
Sponsor
This letter is submitted by and on behalf of concerned individuals. We do not sign this petition as part of any organization, and are individually and collectively our own endorsers.
Links