MAKE THOMAS HALL FINISH HIS SENTENCE
199
signers.
Add your name now!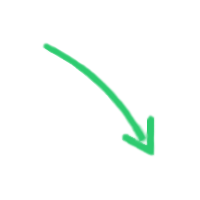 199

signers.

Almost there!

Add your voice!
Maxine K.
signed just now
Adam B.
signed just now
Thomas Hall has a hearing on April 7th. He will be asking to be let off probation early. I was 21 when he raped me 5'0" 115lbs, he was 41, 6'3" 275lbs. He spent 6 days in jail before being released on bond. Over the next 3+ years the trial was delayed and postponed a number of times. He actually missed a court date because he was in jail on accusation of another rape. He served another 124 days in jail for charges unrelated to my case. He was already a felon, on charges of assault and battery on a police officer and resisting arrest (in GA I believe.) He was also charged with beating his fiance, but the charges were later dropped; though the report's description of lacerations is pretty gross. Yet, the court felt that rape cases shouldn't go to trial because juries are hard on adult victims and instead offered this bargain in exchange for a plea of guilty:
Ø 2 years community control
Ø 6 years probation
Ø Case No. 07-CF-021404 to be dropped (Sexual Battery/Possession of Cocaine)
Ø Potential third case will not be filed
Ø Must pay restitution to victim for any medical expenses incurred
Ø Must submit a DNA sample
Ø Cannot have any contact whatsoever with victim
Ø Must register with the Sex Offenders Program
Ø Must get psychological treatment
Ø Must enroll in outpatient psychotherapy
Ø Must get substance abuse treatment and submit to therapy if deemed necessary
Ø Must serve 200 hours of community service within next five years
Ø Must submit to random drug testing
Ø Must submit to an HIV test
Ø Must maintain driving logs of his whereabouts at all times
Ø Must undergo therapy and be approved to have contact with his 3 year old child
Ø Cannot be in possession of pornographic materials
Ø Must submit to annual polygraph test (at his expense)
Ø Cannot have a P.O. Box
Ø Can be electronically monitored when deemed necessary
Ø Must pay Tampa Police Department $150 for investigative fees
Ø Must pay Rape Crisis Fund $150
Ø Must pay Crimes Compensation Fund $250
Ø Must pay restitution for any expenses incurred by Crimes Compensation Fund

He plead guilty in February of 2008. Spent 1.5 years on house arrest, and is now having a hearing to end his probation early (hearing granted within 3 weeks of his asking for it.) Someone who assaults police officers, beats his fiance, rapes at least 3 women and has been found in possession of cocaine should not be allowed the luxury of ending such a lenient sentence early. Tell Tampa you do NOT want this man floating around unsupervised!
Links