Find a cure for Nectorizing Entercolitos
13
people have signed this petition.
Add your name now!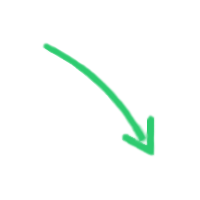 13

people

have signed.

Add your voice!
Maxine K.
signed just now
Adam B.
signed just now
NEC is an intestinal disease that's found In premature babies and rarely found in full term babies that are considered failure to thrive. NEC can be a life threatening condition for premature/failure to thrive premature and full term babies. Currently, there is no evidence why NEC happens within a child. Breast feed human milk and watching for signs are the only early intervention methods that are being used before the issue arises or after a baby has survived.
Currently ten to fifty percent of premature babies are affect by NEC. Premature babies born anywhere from 16-36 weeks gestation. Also, babies that are labeled as failure to thrive are highly affected by the disease. When a baby is diagnosed with NEC there can symptoms such as vomiting, apnea, blood in stool, large stomach, abdominal stomach sensitive to touch. However, in rare cases, late term babies are affected by the diseases. In late term babies they will show the same signs or signs of low birth weight, not feeding and gaining weight, which will result in failure to thrive. Generally, they are failure to thrive or unable to gain weight after discharge from the hospital. If a newborn who is pre-term/late term has a low birth weight, newborns have to be provided with human donor milk if a mother is unable to produce milk or a mother must breastfeed her child. Also, a baby that is underweight must stay in the hospital and closely monitored until they've reached a weight that's considered a healthy weight. Human Milk prevents chances of that newborn being impacted by NEC. NEC affects 2,0000 cases, in Ohio alone each year and early prevention is the way to end this problem and in most cases NEC results in death. Human milk or probiotics is the only prevent our babies from being affected. If a premature baby/ failure to thrive baby should also have the opportunity to stay in the hospital after birth until the baby becomes a healthy birth weight, any and all blood test, x-rays and ultrasounds are run, or if a baby/Mom are discharged from the hospital, follows up with the pediatrician and the child is then deemed failure to thrive for whatever reason, the baby has to be admitted to the hospital to test for any and all possibilities of NEC.
Premature/ late term babies diagnosed with NEC can benefit from later issues that may arise from the disease such as not being able to absorb nutrition properly for growth, and incontinence. Most important they can prevent death in premature and rare cases of late term babies.
At the time a newborn has exit the womb a Mother is told her newborn is underweight a Mother, Obstetric physician, and the Pediatrician at the hospital should make the determination to provide the newborn with human milk, human donor milk or probiotic to ensure there is no inflammation in the child's intestines.