Final Exams in time of Corona.
201
people have signed this petition.
Add your name now!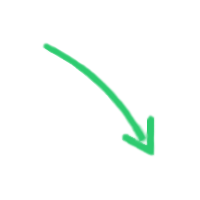 201

people

have signed.

Add your voice!
Maxine K.
signed just now
Adam B.
signed just now
To whom it may concern,
We first want to express our gratitude and appreciation for steps taken during this unprecedented time. We understand the complexity and the difficulty in these decision-making processes.
When this year started, no one could predict the outcome. This is truly a pandemic that has had more global and immediate impact than any recent event in our lifetime. We did not expect almost 17,000 cases, and 281 deaths in Israel alone. We did not expect the world to shut down. But, with these cases ongoing, and the situation being unpredictable, we did expect that our education and the process in which it was handled to be done in a more understanding and cautionary matter.
For the past few months, students have been struggling to keep up with the new world of online classes. While it has been difficult, we have prevailed. Until now. Just this morning we received an email stating that finals would be done in person on campus. We, the students feel that this is irresponsible for multiple reasons.
Just today another school in Jerusalem had a student infected and sent all staff and students into another 14 days of isolation. Today, May 27th we have already started to see a , albeit, slight, increase in the amount of day to day cases. This proves that the "second wave" fears are not fictional, but a possible reality. A Jerusalem high school, Jerusalem Elementary school, and Kfar Saba School have already become victim to the reinfection and dangerous reality that this virus is prevalent and easily spread.
UPDATE: Today, June 15th, a University in Ramat Gan had a student sick from COVID-19 test on campus sending all students into isolation. This is not just a fear anymore, but a reality.
This country is one of the leaders in dealing with this pandemic and it is strictly due to the isolation aspect. With this said, the threat of being infected is still very high. As students, who a large majority also work to support ourselves due to the fact that we are alone here, are barely making it financially in many cases, and the sheer risk of infection and 14-day isolation can be the difference between keeping our heads above water or drowning. This Mechina is made up of Olim Chadashim, individuals who have no family or support here. We are our own support system. The fear of returning to Bidud to 14 days if infected, is already a major stress factor, and placing us in an environment where this is possible, will lead to major stress and distraction and will not be an accurate reflection of our success and knowledge, rather a reflection of stress and worry.
Another issue is the aspect of at home learning. For the past 3 months or so, we have each developed a space in which we can learn comfortably. No masks to distract us, certainty that we are safe health wise, and rewired to do everything VIA online and computer. Coming into school will be a shock and a change that can greatly affect our ability to achieve our full potential.
I, Avi Lurie, have spoken to numerous students that are no longer in the immediate Jerusalem area due to our commitment to our elderly and our family outside of the area, and asking us to come back will be detrimental to those we take care of on a day to day basis. There is just too much uncertainty with these individuals to leave them behind. One of these students, for example, every day at least 3 times a day, is helping their 95 year old neighbor to do the most basic humane tasks, such as opening cans of food, and twice so far, calling an ambulance. So being present , by their side, needs to be a priority, and leaving these areas to be back in our dorms, or apartments, will leave these people lonely and at risk.
Above all this, according to the Misrad Habriut , and Chinuch have encouraged that all steps be taken to avoid a gathering of people for a non-needed cause. We saw, during midterms, that it is strongly possible, and astronomically safer to do these tests from our homes. You, the school, have put it great protocol to maintain the integrity of these tests and we , the students, have taken great steps to ensure we follow those.
Requiring students, who refrain from gathering with friends, refrain from putting ourselves in danger, and take every precaution, to come in to the campus is , in our eyes, an irresponsible , and non-necessary action that can greatly endanger our wellbeing. It is strongly documented, by science and research, that a large majority of people with the virus may be Asymptomatic, but this does not mean we cannot still spread the virus. Even with the highest restrictions, the danger is still present. We see this decision as detrimental to our health and well-being.
Again, we understand the complexity of this situation and ask that you reevaluate the risk that comes with this decision. We believe that we should have the ability to asses our personal risk factor and make an educated and well-informed decision whether or not to be on campus for these tests.
With much gratitude for the time taken to read this, and the time taken to reevaluate,
Avi Lurie