Fight the Fence - Do not allow MV Land Bank to desecrate Tradewinds!
327
signers.
Add your name now!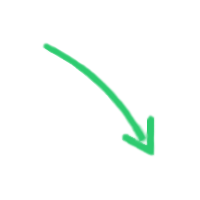 327

signers.

Almost there!

Add your voice!
Maxine K.
signed just now
Adam B.
signed just now
Trade Wind Field Preserve is the most popular Land Bank property among local residents. Most users are year-round Island residents who hike, walk their dogs, bike, jog, and fly kites at Trade Wind because of its extraordinary natural beauty. Hundreds upon hundreds of cars drive by Trade Wind every day on County Road, and many a head is turned by the sight of the vast sandplain with its tall waving grasses beneath an open sky. Trade Wind is especially popular among senior citizens on fixed incomes and working people who live down-island - those who lack the time, transportation, or resources to enjoy conservation areas in distant parts of the island, and who cherish this 70-acre sanctuary in the heart of a congested residential area.
The Martha's Vineyard Land Bank is seeking permission to build a 5-foot high, 1.4-mile-long steel wire fence up and down the center of Trade Wind. This structure will be visible from almost wherever you are at Trade Wind, and also as you drive past the property on County Road.
This unsightly structure would directly violate the Land Bank's own Management Plan for Trade Wind (the complete document can be viewed here). This Management Plan was written in 2003, and was approved that same year by the Oak Bluffs Town Advisory Board, the MV Land Bank Commission, and the Secretary of the Executive Office of Environmental Affairs. This document is the Land Bank's commitment to the agencies that approved the Plan that the Land Bank will fulfill certain obligations.
Any attempt to build a 5-foot high, 1.4-mile-long steel wire fence flies in the face of what the authors of the Management Plan call the "Land Bank Mandate" – "that the voters of Martha's Vineyard created the Land Bank to acquire, hold, and manage land in a predominantly natural, scenic, or open condition" (Page 36, Trade Wind Preserve Management Plan, April 4, 2003). More specifically, it directly violates one of the major goals of the Management Plan, which is to "Maintain attractive view and landscapes," and also to "Maintain view of (the) property from County Road" (Page 41, Trade Wind Preserve Management Plan, April 4, 2003).
By attempting to build this 5-foot high, 1.4-mile-long steel wire fence, not only is the Land Bank abrogating its declared commitment to maintain these attractive views, it is taking direct measures to desecrate these views.
By preventing access to the taxiway and runway, this 5-foot high, 1.4-mile-long steel wire fence violates other stated goals in its Management Plan, including encouraging kite-flying and model plane use. Additionally, no independent investigation has been done to determine whether the fence is an impediment to aviation, and some pilots suggest it is. Furthermore, it is quite likely the fence will be a hazard to children, wildlife, mountain bikers, and the visually impaired.
To construct this 5-foot high, 1.4-mile-long steel wire fence is especially insulting to the island residents who have been cooperating for several years with the Land Bank to improve compliance with Land Bank guidelines for the property's use. It should be noted here that people have been walking in the eroded paths where the Land Bank now says they shouldn't for decades – much longer than the Land Bank has owned the property. After admitting to neglecting this property for a long time, neglect that includes not monitoring the erosion and why it occurred, just 2 or 3 years ago the Land Bank started asking people to avoid walking in certain eroded areas. As a result of this cooperative effort, compliance with these guidelines has increased to the point where it is nearly 100%. And the result of that has been a dramatic and obvious rejuvenation of eroded areas at Trade Wind. The Land Bank itself concedes that erosion has been greatly reduced thanks to this cooperative effort.
It seems that the Land Bank is not satisfied with this overwhelming compliance and the dramatic visible improvement that has occurred. To prevent the occasional violation of Trade Wind Preserve rules, usually by a senior citizen taking a shortcut because they have tired on their walk, or a seasonal visitor who doesn't know about the recent cooperative effort to decrease erosion, the Land Bank insists its only option is to build a 5-foot high, 1.4-mile-long steel wire fence.
There are other ways for the Land Bank to achieve its goal of enforcing their rules and achieving their goal of 100% compliance. The Land Bank claims they are too expensive and difficult to maintain. The Land Bank insists that building this 5-foot high, 1.4-mile-long steel wire fence is the cheapest and easiest way.
"Cheap and easy" is unacceptable when its means violating your own Management Plan and creating a blight on the stunning landscape at Trade Wind. All of who know Trade Wind Preserve cherish this landscape, and agree it cannot and should not be violated in this heavy-handed and callous way.
We, the undersigned, respectfully request that the Martha's Vineyard Land Bank be required to adhere to its own approved Management Plan and thus be prevented from ever building such a fence at Trade Wind Preserve.