FIGHT AGAINST MAYLAND ALCOHOL TAX INCREASE
82
signers.
Add your name now!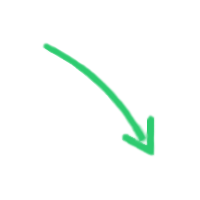 82

signers.

Almost there!

Add your voice!
Maxine K.
signed just now
Adam B.
signed just now

HB121/SB168 MARYLAND ALCOHOL TAX INCREASE!
Our Industry is under attack and we must stand together.
IN A FRAGILE ECONOMY WE ARE LIVING IN TODAY, TAX TO GO UP A SUBSTANTIAL AMOUNT IS OUTRAGEOUS, HAVENT' WE HAD ENOUGH!?
The Maryland alcohol excise tax proposed in HB 121 &SB 168 represents a whopping increase of 569% for liquor, 640% for wine & 1,189% for beer. Reminding you that we had an increase when the sales tax was increased from 5% to 6% in 2008...
THIS MUST BE STOPPED!!
The first bills we MUST STOP are the HOUSE BILL 121 & SENATE BILL 168 these are the alcohal tax bills and they are titled
"The Lorraine Sheehan Health and Community Serivices Act of 2011" however the the propenents have most often referred to it as "dime a drink".
YOU CAN GO TO www.mlis.state.md.us and get all the informations about your Delegates, Senators, their committees and all of their contact information. We must stand up for our industry!
TO FIGHT THIS BILL FROM BEING PASSED PLEASE SIGN THIS PETITION, AGAINST THE MARYLAND ALCOHOL TAX INCREASE...
Here is a breakdown of the proposed Tax increase...
Current MD&Fed Proposed * MD Tax
Excise Tax Increase*
1075 Liter Liquor $5.68 $9.62 +$3.94
1.5 Liter Wine $0.58 $1.59 +$1.01
Case Beer $1.51 $3.92 +2.41
DOES NOT INCLUDE 6% SALES TAX THAT ALSO APPLIED TO ALCOHOL BEVERAGES!
WE WILL NOT STAND FOR THIS, WE WILL STAND TOGETHER AND FIGHT AGAINST THIS BILL!
Links