FIGHTING THE CULTURAL DISCRIMINATION OF OUR EAGLE LAKE COMMUNITY!
116
people have signed this petition.
Add your name now!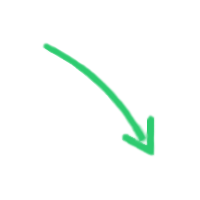 116

people

have signed.

Add your voice!
Maxine K.
signed just now
Adam B.
signed just now
For years, Eagle Lake has been a second home to many of us. So many people nowadays are busy with work, school, kids, etc.. When we come to Eagle Lake, we see it as a safe haven where we can enjoy our summer and leave all our cares away. We have an array of facilities such as the lake, the pool, our wonderful clubhouse that has great events such as hosting a BeefSteak Dinner, Brunch with the Easter Bunny, Playing Bingo, Christmas Parties, Halloween Parties - to name a few. We have a multicultural community, that aids the our whole.
Unfortunately, a cultural and religious divide has began in our community because instead of welcoming a harmless idea - people reciprocated with hatred, offensive comments, and borderline antisemitic remarks.
A wonderful idea has been created for the Eagle Lake Community in the summer to create a 3 week camp for our children. Many are stating that this is an exclusive camp for ONLY Russian children, which is nothing but false. This camp will indeed cover the culture of the Russian people, but everyone is welcome to join and learn something new. This camp is created by a non-profit organization, COJECO, with the help of our eagle lake members, and will only be available to the eagle lake families!! This event is not bringing in outsiders, nor disrupting the ambiance that is Eagle Lake.
This 3 week camp is called Project DACHA- Dacha being the Russian word for summer house. This is why so many Russian people chose to retreat their summers to the mountains, to remember their childhood at their own private Dachas. With this memory, an idea was created for this project to educate children about the customs of the Russian people, while creating fun activities in a beautiful community. Of course, everyone is welcome to come and join us in the festivities. This camp does not interfere with any Eagle Lakers, any Eagle Lake activities, nor does it cost non-participants anything out of pocket (such as maintenance fees, dues, etc..). With this program members of Eagle Lake have a chance to immerse themselves in culture, learning about how Russians have contributed culturally to our society in a peaceful, fun, educational and relaxing manner.
Eagle Lake is a place to bring people together, but some people are tearing a creative idea into a much bigger issue - Anti-Semitism, and asking questions such as "Why Only Them?" The question we answer back is "WHY NOT US TOGETHER".
Dear Eagle Lake Community and Honored Board Members, by not allowing this event to take place, you are unintentionally supporting discrimination, and everything we hold dear. People who are condemning this idea, have only been spurred on by the lack of understanding and not solid facts that should have been properly conveyed immediately.
Current State:
The board didn't approve Project DACHA based on negative feedback of some community members & miscommunication. We ask you to sign this petition to support this initiative.