Fighting Iran's Regime
35
people have signed this petition.
Add your name now!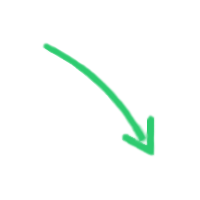 35

people

have signed.

Add your voice!
Maxine K.
signed just now
Adam B.
signed just now
سلام به همه همرزمان - دوستان و حامیان مبارزه علیه رژیم
همانطوری که قبلا مطرح کردیم و در تداوم مبارزه رادیکال و مستمر ما علیه رژیم استبدادی جمهوری اسلامی ترتیبی اتخاذ شد تا هر ماه یک روز- تظاهراتی با یک موضوعبت جدیدبرگزار کنیم. روز سه شنبه َ12 آگوست بین ساعت 9 و 19 در مین توریت استکهلم دومین حرکت مبارزاتی رادیکال ما پشت رژیم دیکتاتوری جمهوری اسلامی را به لرزه در خواهد آورد. یادتان باشد که شعارما همواره مبارزه متفاوت- جدید و پر تاثیر است.
در این تظاهرات به هیچ قوم یا شخصیتی متلقا اهانت نخواهد شد. با پلیس استکهلم نیز صحبت شده و امنیت ما را تامین خواهد نمود.
امضای شما ما را یاری می رساند.
We are a group of Sweden-based Iranians fighting against Iran regime's dictatorship and repression. Following our first Stockholm campaign between July 6 and July 15, We have decided to commence our second radical fight against the regimes dictatorship on Tuesday Auguest 12 in Mynttorget, Stockholm, Sweden. We try to pressurize the regime to move forward toward respecting the nation's human rights and democracy.
Your signature matters a lot.