Join in the fight to ban synthetic drugs!
61
people have signed this petition.
Add your name now!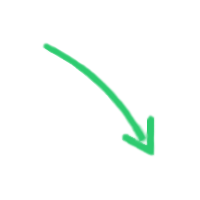 61

people

have signed.

Add your voice!
Maxine K.
signed just now
Adam B.
signed just now
Dear family, friends, and citizens,
Your help is direly needed to help in the fight to ban one of the biggest issues our country is having.... SYNTHETIC DRUGS! We need your hep to ban these drugs that are in our stores, on our streets, getting into our schools, and more!
Too many people are being affected by these drugs, and we do not need them carrying over into the futures of our youth, or harming any more people than they already have! We need to stop the companies making them and the drugs themselves once, and for all, before it's too late! One person, can not do it alone.
The lives of the people who choose to use these synthetic drugs are being destroyed, as well as their families, friends, children, and anyone they come into contact with. We need your help to stop them from being sold, bought, traded, etcetera. These drugs have a vicious cycle of being banned and then becoming legal again. The companies who make these synthetic drugs, change the chemical compounds and make-up of the drugs so they can be put back on the market until they are banned once more, and then the cycle starts all over.... The synthetic drug gets banned, normally due to someone becoming seriously ill or even dying. The companies changing the drugs chemical compounds and make-up. The drugs being put back on the market. The drugs being banned, once more. It's all a vicious cycle. The entire drug itself needs to be made illegal and banned. NOT JUST THE CHEMICALS IN THEM!
These drugs cause psychosis, heart attacks, paranoia, seizures, and so many more health issues in the people who use and abuse these drugs. These drugs are so much more hazardous than they appear to be to the people who use them, and those people do not truly see the life-long effects that these drugs have on their lives and their bodies, as well as everyone they come into contact with.
The main synthetic drugs are commonly known as, "spice" and "amp." They are man-made chemically enhanced drugs that are sold as, "herbal incense," "potpourri," "bath salts," "ladybug attractant," and "jewelry cleaner/glass cleaner." ALL of these are labeled, NOT FOR HUMAN CONSUMPTION! They are labeled this way to mask their intended purpose and to avoid FDA (Federal Drug Administration) regulatory oversight of the manufacturing process. These man-made chemicals are often sprayed onto plant material and marketed as a "legal" high and this is how they are being sold. The chemicals that are put into these drugs are extremely dangerous to the human body, but this is not stopping people from using these drugs!
We can choose to keep watching peoples health deteriorate, along with their bodies, in some cases watch people get brain damage or become brain dead, or even in the worst cases.... Die.
OR
We can choose to get these drugs banned and made illegal, but we have to do it TOGETHER!
So please help get these drugs banned and off the market for good. And it all starts with a simple signature on this petition.
Thank you for taking the time to read and your help by signing the petition to help ban synthetic drugs, once and for all!