Fight for TheDarlingBuds
409
people have signed this petition.
Add your name now!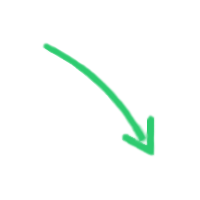 409

people

have signed.

Add your voice!
Maxine K.
signed just now
Adam B.
signed just now
Dear darlings,
we - the self-acclaimed @DarlingBitches - @yeza_wheel @SchniekeMona & @JCB_addicted are fans of the band called The Darling Buds. Today they consist of
Jamie Campbell Bower @jamiebower singer, guitar player, actor, model, freak (the good kind), his royal soupness
Dan Smith @kebabfingers drummer, project analyst, runner, ambassador of cocktails and puns
Roland Johnson @mrrolandjohnson bass player, former Mr England, twitter ninja
and Tristan Marmont @tristanmarmont guitar player, ski instructor, computer scientist, gamer
You can find them on Twitter @thedarlingbuds, Facebook facebook.com/thedarlingbuds, Instagram @thedarlingbuds and their youtube: thedarlingbudsmusic.

They began back in 2007, Jamie, Dan and then bass player Jordan Speirs, playing small gigs in London Clubs. After having to cancel a support gig in September they played an Acoustic Show in London's Hyde Park. In 2010 they played at MacBeth in London, where they sold an exclusive EP. Every cover was designed individually and by the band members itself.
After a long break they re-emerged with a new bass player: Tristan Marmont. Jamie used the attention from his City of Bones movie project to promote his songs. They played their first gig with the new line up on March 14, 2014 near the London Tate Modern Gallery.
In May 2014 they went to Copenhagen to record their songs for a new EP, and to introduce the new line up, including Tristan on guitar and brand new member Roland Johnson on bass. They played a free gig in the heart of Copenhagen. Afterwards they went to Los Angeles for more work.
2014 was a very busy year for our 4 darlings. They supported the Xcerts UK Tour in July and played Guilfest twice (normal and acoustic gig).
For more information, pictures and videos just check out our Darling Bitches fan side on Facebook, follow us or @darlingbitches via Twitter.

This band has an enormous fan base worldwide, due to Jamies popularity and - more so - because they are awesome. Their music moves the hearts of their fans and their lyrics can change lives. Because of this band international friendships started, fans organise fan accounts (e.g. Germany, Denmark, France, Brasil, Canada) with various ideas and surprises for the band.

Why haven't they been able to publish their music yet? Because they have one big legal problem... They are The Darling Buds. But another band has been using the name back in the 80s and without their ok, and the ok of Sony Music, our beloved guys cannot publish their songs as The Darling Buds. I had never before heard of this 80s band and was surprised by the problem.

That's the reason for our petition! We want our Darling Buds. Sign if you agree!
We ask Sony and the other Darling Buds to give up the claims to the name and please allow our boys to publish their music under their name. They always have and always will be our Darling Buds. The name is perfect, so please have a heart and allow our boys to be what they are meant to be.