Support "Fight Fake News" Day
28
people have signed this petition.
Add your name now!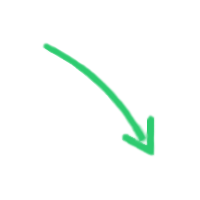 28

people

have signed.

Add your voice!
Maxine K.
signed just now
Adam B.
signed just now
Let us set aside one day per year, every year from now on, to spread awareness and fight the growing worldwide problem that is Fake News. If there can be awareness days for the Environment, for Press Freedom and for Yoga, then why not one to fight Fake News?! Please sign this petition if you agree!
What is Fake News? "Fake news" is the phenomenon where we encounter false information about news events, history, culture or even medicine and science. Often this type of information spreads through WhatsApp, Facebook and other social media. But media outlets like newspapers and TV channels have also been occasionally found propagating such falsehoods.
Is fake news a big problem? Yes. Today we live in what can be called the Information Age. In the last few years, social media like WhatsApp, Facebook and Twitter have expanded in reach and usage. And pieces of fake information circulated there have affected democratic elections, created panic and even led to loss of life. For example, during the 2016 Presidential elections in the USA, a Facebook post was put out saying that Pope Francis has endorsed Donald Trump, and many people believed it and shared it. But there was no truth to that claim. In Bangalore, India a migrant worker named Kalu Ram was beaten to death in 2018 by a group of people because they had received rumours on WhatsApp that migrant workers are kidnapping children. Many more examples of fake news and its effects in different parts of the world can be found on the Wikipedia page: https://en.wikipedia.org/wiki/Fake_news#By_country
Why does fake news get created and spread so quickly? Media outlets may distort the truth in order to attract more viewers or readers. The content may also come from a foreign power which is trying to create social problems in an enemy country for its own benefit. Politicians or parties can create fake news in order to target opponents in an unfair manner. If the information appears significant to us (say a politician caught on tape saying scandalous things), then it could spread quickly from person to person on social media even before it is properly verified.
We may forward a piece of information that makes extraordinary claims about our country, language, religion etc but again stretches the truth in order to make us feel patriotic. Similarly, information about miraculous medical treatments are forwarded without a doctor being consulted about the treatment. We may also feel like forwarding information about an imminent natural disaster like a cyclone or floods. Though well intentioned, it can cause needless panic if the information is incorrect. In each of these cases, the information seems so sensational and important that we just feel like sharing it immediately with friends and family, without stopping to think about its underlying truth.
How to fight this? Firstly, each of us need to be aware of this phenomenon of fake news. But awareness alone is not enough. We also need to apply this knowledge on a regular basis. In the modern world we are bombarded with all kinds of information everyday. Whenever you come across a sensational piece of information (especially on WhatsApp, Facebook and Twitter), do not believe it immediately. Check if that same information is available in a reputed newspaper, magazine or television channel. If it relates to medicine or the law, check with anyone you know who work in those professions. There are also dedicated websites and apps where you can check it a given piece of information is genuine or fake. Believing or forwarding a piece of information should be done only after following the above steps.
Why a "Fight Fake News Day"? The reason fake news thrives and continues to cause harm is because many among us are simply not aware of this phenomenon. Even those of us who know forget to stop and think when we receive some compelling piece of information. We let the irrational part of our brain take over, even if momentarily.
Fight Fake News Day exists to remind us all to act rationally when it comes to information we receive and to not propagate falsehoods. On that Day, media outlets will publicize widely the causes and risks of fake news. Social media campaigns can be conducted too. With sufficient awareness and regular application of thought, fake news and its harmful effects can be neutralized.
If you agree, do sign this petition to dedicate an annual day for fighting fake news. And do spread the word far and wide about Fight Fake News Day!