The Fight Against Heroin - Narcan Saves Lives
2114
people have signed this petition.
Add your name now!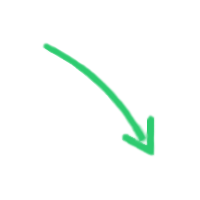 2114

people

have signed.

Add your voice!
Maxine K.
signed just now
Adam B.
signed just now
On December 1st, 2016 heaven gained another angel in Trevor Jamison Nelson. Trevor was taken too soon from his beloved family and friends from a battle with heroin addiction, a disease that has ravaged Wake County, along with much of the United States. WE HAVE TO END THE PAIN. Narcan is an opioid antidote that treats drug overdoses immediately and can save the lives of those who have already suffered the effects of an overdose. In most cases, the law only allows EMS units to carry Narcan; therefore, most police officers, usually first on the scene, are NOT in possession of this life-saving medicine. The meaning of this petition is to allow ALL police officers/stations to carry a decided amount of Narcan to administer to overdose victims and greatly reduce the chance of losing more precious lives. Please take a moment to SIGN AND SHARE to PUBLICIZE this petition to honor Trevor, and all of the precious lives lost to this horrible, painful disease. We need 100K signatures for this petition to be formally addressed and put into action. Every signature brings us closer to fighting this monster. Thank you for your consideration! A letter from the Mother to other's who have been touched by this disease is below..
Love,
The Nelson Family
" "FROM A MOTHER'S BROKEN HEART TO "YOU".....
(Sorry to curse Mom and Dad!)......but DAMN YOU HEROIN!! You stole a big piece of my heart when you entered my dear son Trevor's life. Who do you think you are and why did you continue to overstay your welcome??? You stole my son's innocence and the dreams he (and I) had for the man he could have been. If you had taken time to get to know him, you would see the wonderful man he was so please spare me a minute to tell you about him.
Trevor was the most handsome, intelligent, warm-hearted person you would have ever met. And while I'm talking to you, let me tell you about the dreams I had for him. When Trevor was very young, I knew he was special. He loved everyone he met and he loved to make everyone laugh; he was clever and quick-witted. He was extremely warm-hearted, charismatic, and intelligent. He made everyone that knew him feel like they were his best friend. He was proud of the fact that he still used the manners his "momma" taught him, "yes ma'am", "no ma'am", "please and thank you." He always called me his "rock" and I was so proud of that. I had sugar plum dreams of the many awesome things he could become with so many great qualities and he was on the right track to become anything and everything he wanted to be…..that is, until YOU arrived.
Clearly you don't understand the heartache and pain that you cause families everywhere as you sweep in and out of people's lives without a care telling them to "just be happy"! There couldn't be anything further than the truth!
My heart knows that Trevor is in heaven now with a "real man" – His Lord!. He was a Christian and had a very personal relationship with God; since he was a very little boy, he has prayed every day and he was very proud of that. It was his lifeline…..yes, the same lifeline that gave him hope was the same lifeline you took away from him, me, his very special brother Brett, his father, his grandparents, and the many people who loved him. He fought you soooo very hard and sometimes he won but usually you found a way to creep back into his life. His brother Brett adored him and is as heartbroken as I am; that is not fair to my precious Brett. You have left a hole in our hearts that will never heal..
Now you have teamed up with another bad influence, something called "phentynol", and the two of you are killing our precious children around the world. I beg you to find the Lord and I promise you He will forgive you and take you in under His wings. I would forgive you too for the sake of saving the heartbreak of any other parents' pain. Trust me when I say this….I can't bring my precious Trevor back but, as my mom used to say, I hope you "come to your senses" and do the right thing. One thing I have learned in life is that it's NEVER too late. This is NOT what Trevor wanted but at least I have peace in my heart now knowing that God won; He won the best Angel of all and now Trevor is my (our) angel.
Please SHARE if you know anyone that has a family member struggling with heroin or any other type of addiction. If even one life can be saved from it, it will be worthwhile and a gift to some family somewhere. "