Fight against compulsory Aadhaar in JNU
121
signers.
Add your name now!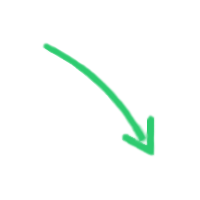 121

signers.

Almost there!

Add your voice!
Maxine K.
signed just now
Adam B.
signed just now
To,
Vice Chancellor
Jawaharlal Nehru University, New Delhi
Subject: Regarding Violation of Supreme Court Orders by a Recent Circular # 1/3(49)/2017
Dear sir,
The circular # 1/3(49)/2017, dated 20 April 2017, issued by the Assistant Registrar of JNU, have made submission of Aadhaar number mandatory for all JNU students at the time of registration and for collection of mark sheets and degree certificates. Further, we have also been informed that our personal UID/Aadhaar numbers will be compulsorily inscribed on admission folios, mark sheets, and degree certificates.
As you may already be aware of, the Supreme Court of India has given several Orders during the past years directing the Union of India to ensure that "[t]he Unique Identification Number or the Aadhaar card will not be used … for any other purpose other than the PDS Scheme and in particular for the purpose of distribution of foodgrains, etc. and cooking fuel, such as kerosene" and to "give wide publicity in the electronic and print media including radio and television networks that it is not mandatory for a citizen to obtain an Aadhaar card" (August 11, 2015).[1]
Further, the Supreme Court has specifically instructed the Ministry of Electronics and Information Technology, vide a Court Order given on September 14, 2016, "to remove Aadhaar number as a mandatory condition for student Registration form at the National Scholarship Portal" and to stay the mandatory usage of UID/Aadhaar numbers for applications for Pre-Matric Scholarship Scheme, Post-Matric Scholarship Scheme, and Merit-Cum-Means Scholarship Scheme.[2]
Finally, a Press Release issued by the UIDAI on January 29, 2017 notes that it "has cautioned unauthorized Agencies not to collect A adhaar information from general public for printing of Aadhaar card as collecting such information or unauthorized printing of Aadhaar card or aiding such persons in any manner amount s to a criminal offence punishable with imprisonment under Indian Penal Code and, also, Chapter VI of The Aadhaar (Targeted Delivery of Financial and Other Subsidies, Benefits and Services ) Act, 2016."[3]
Taking these matters into consideration, we request you to reconsider and stay the circular concerned, since
making sharing of UID/Aadhaar numbers by students mandatory for semester registration and collection of university documents is violation of the democratic rights of the students who cannot be forced to enroll for UID/Aadhaar numbers, as per Supreme Court orders mentioned above, and
inscription of UID/Aadhaar numbers of students on their mark sheets, degree certificates, and other official documents will amount to unauthorised disclosure of "identity information" (that is the UID/Aadhaar number) as it may lead to stealing and abuse of the student's UID/Aadhaar number by someone processing and handling the mark sheet or degree certificate, and thus to identity fraud and financial/reputational harm, for which the JNU administration may be identified as partially responsible (for disclosure of the UID/Aadhaar number in the first place).
As you are aware, there have been numerous reports of leakages of sensitive personal data and information, such as bank account numbers and caste details tagged by UID/Aadhaar numbers, from online database of public agencies and institutions. Neither UIDAI nor the Union Government has yet devised a general framework for preventing such leakages and protecting citizens from potentials of identity fraud and financial/reputational harm that such leaked data may cause.
In this general context of leakages of UID/Aadhaar numbers, Supreme Court's Orders prohibiting making of UID/Aadhaar numbers mandatory for access to public schemes and institutions, and UIDAI cautioning against unauthorised use and disclosure of UID/Aadhaar numbers, this circular has created a most significant anxiety amongst many of us.
We hereby write to you to highlight the need for urgent reconsideration of the relevant decisions by the JNU administration, and to request for complete withdrawal of the circular concerned, in the interest of the students and their personal data, and to uphold the law.
[1] Source: https://github.com/rethinkaadhaar/docs/blob/master/Court%20Orders/SC_2015.08.11_Proceedings%2BOrder.pdf.
[2] Source: https://github.com/rethinkaadhaar/docs/blob/master/Court%20Orders/SC_2016.09.14_Order.pdf.
[3] Source: https://uidai.gov.in/images/news/press_release_for_discouraging_PVC_Cards_29012017.pdf.