FIG- Please change the two per country rule!(and a few others)
85
people have signed this petition.
Add your name now!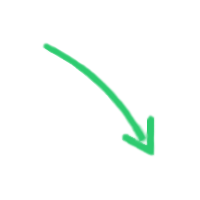 85

people

have signed.

Add your voice!
Maxine K.
signed just now
Adam B.
signed just now
The objective of this petitions is to ensure fairness to gymnast who earn a spot to compete in the All around or Event finals, as well as keeping the competition diverse.   I sent the following to the FIG as well as gymnastic federations from several countries:
This would not fix everything by any means, but I think it would improve the situation.  If for example you have the top 24 gymnast moving on to the All Around(AA) finals, then let the top 16 in qualifying scores move on to the AA. Then then the final 8 could be the top 8 from countries who do not already have a gymnast that qualified  in the top 16.  This way the best gymnast would get their opportunity as well as adding diversity to the AA.  If you were to go back to having 36 qualify for the AA finals, then you could have the top qualifying 24 and then 12 from countries who do not already have a gymnast in the top 24 in the AA final.
  I also think that in prelims they should allow all of the gymnast who want to compete on each apparatus the opportunity to compete so they can attempt to qualify for Event Finals (EFs) or the All Around finals(AA).  For example there is  a 4up -3count in preliminaries, but a team has all five members wanting to compete on an apparatus then let them compete as a 5up-3counts with only 3 still counting towards the team score. It would also still be fair to countries that may only be able to have 3 gymnast compete on each event. 
 Also I believe that for event finals  it would be good to let the top 6 qualifying and the top 2 from countries who do not already have a gymnast in that EF compete.(Also perhaps increasing the number of gymnast in EFs to 12 and have the top 8 qualifying and the other 4 from countries without a gymnast already in that EF.) 
On another note I also think it would be good to allow teams to have up to 6 or 7 gymnast again, but allow teams compete as long as they have enough gymnast on the team to fill the 3 count. For example say that a country only has 3 AA gymnast but they are some of the best in the world, they could still compete and possibly win a medal just as easily as team of 6 gymnast but that only have 3 counted toward the team score. I believe changes like these would be better for all of the athletes and the fans would love it as well because it would make things much more competitive!
(Also its time to do away with the tie breakers!  If they get the same score then award them each a medal!)
http://www.ipetitions.com/petition/fig_fix2per-country_rule/
Links