FIFA World Cup Instant Replay Petition
37
people have signed this petition.
Add your name now!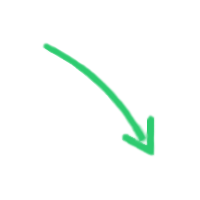 37

people

have signed.

Add your voice!
Maxine K.
signed just now
Adam B.
signed just now
Today, June 27, 2010, I was witness to one of the worst displays of poor refereeing that I have ever seen. There have been instances in this 2010 World Cup, in where the poor judgment of referees and the lack of use of technology have been responsible for the demise of very deserving teams. I could not think of anybody more deserving that the United States team in their group stage game against Algeria, in which a very experienced African referee, with lots of experience in the African tournaments, refereeing in his first World Cup committed an error that we can only hope takes him off from any major competitions in the future for the good of the sport.

I have been a soccer fan since 1986 where Argentina was crowned World Cup Champion for the second time. This year I witnessed the magic conjured by a wizard called Diego Armando Maradona. I was very sad when I found out that before "El Pelusa" scored the most brilliant soccer art piece ever conceived, it lost a little of its luster when it was discovered that his first goal was scored using his hand, what Diego called "The Hand of God". 24 years have passed and since then I have seen some injustices committed simply because FIFA doesn't allow the use of Instant Replay. In these modern times, where a goal can signify a great victory or a shallow one, I move on and propose that FIFA instates the Instant Replay as part of all important soccer competitions, specially the World Cup. The disallowed England goal against Germany, if not decisive in the final outcome of the game, has been without a doubt one of the worst displays of incompetence shown by a referee group in any stage. This simply cannot be allowed to happen again.

I started this petition today in hopes of finding a way to say to FIFA that if sports leagues like Major League Baseball, the National Football League, and the National Hockey League in the United Stated make use of the Technological advances available today, it is inexcusable that FIFA hasn't implanted the Instant Replay yet. Thanks for listening and please send this petition to anybody you know, specially sports fans who might, like me, be very mad at this situation. Thank you.

Hoy, 27 de junio de 2010, he sido el testigo de uno de las peores demostraciones de mal juicio arbitral de la que he sido testigo. Han habido varias ocasiones pero sobre todo en esta Copa del Mundo 2010, en las cuales el poco juicio de los arbitros y la falta de algo tan simple como el uso de la tecnologia han sido responsables de la debacle de equipos muy capaces. No puedo pensar en nadie que haya merecido el triunfo mas que el equipo de los Estados Unidos, en su juego de Fase de Grupos ante Algeria, en el cual un arbitro muy experimentado en el futbol africano, y oficiando su primer juego de Copa del Mundo, cometio un error al invalidar el ultimo gol de los Estados Unidos del cual espero que lo eliminen de cualquier competicion en el futuro por el bien del deporte.

He sido un gran fanatico del futbol desde el año 1986, año en el cual el equipo de Argentina gano su segunda Copa del Mundo de la FIFA. En este, mi primer Mundial, pude ser testigo de la magia tejida por un artifice del deporte llamado Diego Armando Maradona. Y sufri al mismo tiempo una gran tristeza cuando descubrí despues de ver el mas absolutamente brillante gol anotado de todos los tiempos, que el primer gol del "Pelusa" habia sido anotado con lo que Diego llamó "La Mano de Dios". Ya han pasado 24 años y tristemente he sido testigo nuevamente de muchas injusticias simplemente porque la FIFA no permite el uso de la Repeticion Instantanea. En estos tiempos modernos, en los cuales un gol puede significar una gran victoria o una victoria vacia e inmerecida, yo propongo que la FIFA incluya la Repeticion Instantanea como parte de toda competicion importante de futbol, especialmente la Copa Mundial. El gol eliminado a Inglaterra, pese a que no jugo un papel decisivo en el resultado, ha sido sin duda uno de las muestras de incompentencia mas claros de cualquier grupo de arbitros en cualquier escenario. Esto es algo que simplemente no puede ser tolerado ni permitido en el futuro.

He iniciado esta peticion como una forma de expresar a la FIFA que si hay ligas como la Liga Profesional de Beisbol (MLB), Football (NFL) y Hockey sobre hielo (NHL), las cuales permiten y hacen uso de los avances tecnologicos disponibles hoy en dia, es inconcebible que la FIFA aun no haya implantado la Repeticion Instantanea. Gracias por su atencion y por favor, envien esta peticion a todas la personas que conozcan, en especial a los fanaticos del deporte que al igual que yo, ya estan cansados de esta situacion. Gracias.
Sponsor
Soccer and sports fans around the world
Links