FIFA should suspend Iran's football
606
people have signed this petition.
Add your name now!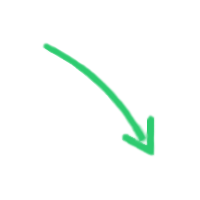 606

people

have signed.

Add your voice!
Maxine K.
signed just now
Adam B.
signed just now
خطاب به فدراسیون بین المللی فوتبال «FIFA»
فوتبال ایران را (تا اطلاع ثانوی) معلق کنید.
همانگونه که مستحضرید، بانوی جوانی به نام «سحر خدایاری» معروف به دختر آبی، یکی از هواداران تیم باشگاهی استقلال تهران (تاج)، در تاریخ ۲۱/اسفند/۹۷ هنگام ورود به استادیوم آزادی تهران مورد سوءظن قرارگرفت، سحر دختر بودن خود را اعلان کرد تا مورد تفتیش بدنی گرار نگیرد، بدین گونه وی را بازداشت و به دادگاه روانه کردند،
یک هفته قبل هنگامی که در دادگاه سحر از محکومیت ۶ ماه جزای زندان خود مطلع گردید، در مقابل دادگاه خود را به آتش کشید و باسوختگی ۹۰ درصدی در تاریخ ۱۹/شهریور/۹۸ در بیمارستان شریعتی تهران جان باخت
نه تنها از مردم ایران که جهان می خواهیم تا با امضای این طومار (پتیشن) صدای مظلومیت زنان در ایران باشند تا این بی عدالتی متوقف و سحر دیگری جان باخته این راه نباشد
A young Iranian female football fan, Sahar Khodayari, has died on 9/9/2019 a week after setting herself on fire outside a courtroom, after learning she may face six months in prison for trying to enter a stadium.
Iran is the only country in the world that bans women from sports stadiums. The unwritten law has been supported by religious conservatives and political hardliners in Iran since 1980.

Banning women from watching live football matches in stadiums is against regulations set by the International Football Federation FIFA, which outlaw any sort of discrimination.

FIFA should suspend Iran's football until the Iranian government stops discriminating against women,

in hopes that Sahar doesn't die in vain.

If you care about human right, regardless of your nationality, please sign this petition.