FHU UNCOVERED
357
signers.
Add your name now!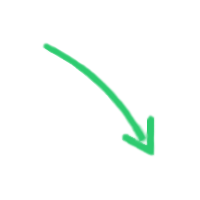 357

signers.

Almost there!

Add your voice!
Maxine K.
signed just now
Adam B.
signed just now
In our ever changing society, it appears to have become fashionable in our age to mimic the German philosopher Friedrich Nietzsche who said, "There are no eternal facts, as there are no absolute truths." His statement is as erroneous as it is self-contradicting. Yet moral relativism and postmodern thinking has evidently taken a foothold in the Lord's church and among brotherhood institutions of higher learning. Freed-Hardeman University is no exception to this.
When Lesléa Newman published a children's book in 1989, called Heather Has Two Mommies, parents were caught off guard and were shocked and outraged that this would be allowed into the school system. According to the "N.C. Standard Course of Study Healthful Living Objectives the suggested activities that teachers were to cover included, among other things, "Draw pictures of different types of families;" "Have students recreate a portion of Heather Has Two Mommies…include: a house…and two mothers;" and "Ask older students to journal about a time when they discovered they were different than other students."
It should be self-evident that parents should have had the right to determine whether they agreed with the curriculum and wanted their children to be exposed to such literature; which obviously was designed to support the Gay Agenda. The question therefore stands, "Do parents have the right to know what their children are being exposed to before enrolling them into any institution of learning? Should this apply to all institutions of learning, including our "Christian Universities?" If so, then the intent of this petition is design to promote just that.
Parents currently sending their children to Freed-Hardeman University may be surprised to learn that over the past ten years certain faculty members in the art and photography classes have made it a mandatory practice for students to view, study, and reproduce (in the art class) nude pictures in order to receive a degree. The study of such images have included themes associated with sensuality, eroticism, homosexuality, and other lascivious materials. Additionally, contemporary nude photographs are being shown in the photography classes and, in one instance, a girl was asked by a fellow student to take off her clothes (down to her bra and short shorts) for a "risqué picture" that was then submitted as a project assignment for the Digital Photographic Fundamentals class (although such was not required by the teacher). The teacher then showed this to the entire class on November 1, 2017. Students who conscientiously object to having to view or reproduce such "works" are either badgered by their teachers or simple told, "Pornography is in the eye of the beholder" and "If you can't handle it – drop out."
There is little doubt that this is a departure from the vision of FHU founders who recognized the Bible as the inspired and authoritative word of God and who sought to present Jesus as the model for personal behavior. For indeed, such sentiments still remain as the stated goals of the university on their web page. While they tout being a "Christian University" that provides a "higher education with a Christian perspective," the fruits being produced (cf. Matthew 7:20) stand in stark contrast to their claims.
For over a year now, all attempts to correct these errors have fallen on deaf ears, including the teachers involved, the department leaders, the provost, two presidents, and even the elders supposedly shepherding the Christians involved. This plea is therefore being sent out in order to put an end to this ungodly practice. It is high time for concerned Christians to make their voices heard. Please join this effort and help stop these practices by signing the petition below and sending a strong message to the leadership of Freed-Hardeman University that such ungodliness will not be tolerated.
May God's people not be ignorant of Satan's devices in our generation (cf. II Cor. 2:11), but rather, "stand against the wiles of the devil" (Ephesians 6:11); as it is written, "And have no fellowship with the unfruitful works of darkness, but rather reprove them" (Ephesians 5:11).
Please sign the petition below:
The undersigned would like to express our concern, and to have it known by all, that we firmly stand against the practices of the teachers over the art and photography classes at Freed-Hardeman University, who have made it a mandatory requirement for students to view, study, and reproduce the nude works of the ungodly. Furthermore, we would like to state that it deeply saddens and disappoints us that a university founded on God's truth is now endorsing these practices and refusing to listen to any objection on this topic by its students or their parents on the basis of their faith. It is our earnest prayer before the God of heaven that this petition will motivate positive changes in the hearts and minds of the teachers and faculty members, who have been supporting this error, as well as in their classrooms.
(To see documentation concerning these facts please go to the following link: https://kteam1981.wixsite.com/fhu-uncovered)
Please note:
Any email addresses or signatures found to be fictitious, as well as any inappropriate comments, will be deleted immediately.
The individual posing under the fictitious name of "David Solomon" is one such example and unless he is willing to reveal who he is and provide a genuine email address, his rude and inappropriate comments are without true merit or of any value. However, by seeing his continual posts, it only underscores the fact that we are definitely in a fight against something evil and that Satan's ministers are indeed active (cf. II Cor. 11:13-15; I Peter 5:8).
I am lifted-up and encouraged by the responses we are receiving from concerned and knowledgeable brethren. However, I find it very sad that those making hateful and rude responses are those who still refuse to read the materials and are quick to condemn our actions in taking this public. What is transpiring at FHU is itself public, but for too long has been kept quiet. No one at the university is denying that these things are taking place, but rather choose to ignore the students and parents who have voiced their concerns and objections over what is being done. Unfortunately, some continue to offer secular reasoning or unbiblical argumentation in order to justify their sins.
May God bless our efforts to live for Him in this generation and to keep sin away from His holy kingdom, just as faithful Christians have always done.
It's our time friends!
(No donations or funding are being solicited or accepted for this petition. Please note, after you sign the petition Ipetitions.com will ask for a donation for their website, but you can simply exit out.)
COMMENTS:
Micah Robertson
2018-01-10
Thank you for your diligent work in this effort. Praying for success!
Aaron Sword
2018-01-11
Although there's the problem of teachers and faculty promoting public displays of nudity and sexuality in the name of art or history, of equal concern are those who are doing nothing to stop it. The sin is tolerated either because most people don't know their Bible well enough to defend it or they value their friendships over God's teaching. Human knowledge and wisdom (in this case being art and history) is not to be valued over God's instruction and knowledge. From first-hand experience, I can testify that the response from these students, teachers, and faculty is that God's Word is being dismissed in order to allow these sinful practices to carry on. This generation of students at the school are being taught that sin is okay in certain circumstances and that God's condemnation of sin is flexible. To those who have not spoken out, I would encourage you to use this opportunity to stand in defense of God's word. Remember Hebrews 11-13.
Johnny Robertson
2018-01-11
Everyone who is 50 and above can easily remember how we watched Abilene Christian and Lipscomb University become untrustworthy places for our children. Oklahoma Christian is the home of "Acapella Vocal Band" which performs in denominations since as far back as 1991! In 2012 OCU invited the worst compromised lectureship director in the brotherhood to speak in their annual lectureship. Who is he? You will not recognize his name because he is from Pepperdine University which has been outside the fellowship for 30 or more years. (Jerry Rushford) Since the schools affiliated with church of Christ have become so highly populated with non-Christians, it no longer seems to matter about something as "insignificant" as the woes in the art department, but they are directly related. Can Freed recover? Did any of the others? Not one has gotten better. All without exception continue to slide. Time to wake up.
Jeff Brown
2018-01-12
Bro. Freed and Bro. Hardeman would be rolling in their graves if they knew what their school has become!!
Joseph Brennan
1/12/2018
"Beloved, when I gave all diligence to write unto you of the common salvation, it was needful for me to write unto you, and exhort you that ye should earnestly contend for the faith which was once delivered unto the saints" (Jude 3).
Craig Collins
2018-01-13
I attended Harding University for one semester in the early 90's and that was about all that I could stomach. I cannot even imagine how liberal they have become since. I wouldn't send any of my children to any of these so-called "Christian Schools" for fear of their souls being lost.
Brother Michael Huff
2018-01-13
I'm a member of Highway 95 Church of Christ in Taylor Texas and embarrassed to know that this is being done in classes.
Terri Ray
2018-01-13
This is truly appalling and shameful!
Janette Diaz
2018-01-13
I would like to see FHU return to a sound position. I'd love to one day send my child to a Christian college but there are so few options now.
William Langford
2018-01-13
FHU faculty and staff need to repent of this wickedness and get back on the right track.
Marvin Emerson
2018-01-13
And history repeats itself in our "Christian" schools.
Peggy Emerson
2018-01-13
This is why I won't support supposedly Christian colleges. They have tendencies to clone any other. You expect that out of the secular colleges not the ones representative of our Lord's church and His principles!
Franklin McQuage
2018-01-13
Please don't let this happen.
Ian Young
2018-01-13
I was shocked to learn that this was going on at a supposedly Christian educational institution, where students should be learning how to navigate this world in accordance with God's will, and to avoid crossing certain God ordained boundaries, rather than being encouraged and even required to disregard them.
Deborah Braswell
2018-01-13
No way should any form of nudity be allowed in your classroom projects. This isn't art. This is sin. God always put a lot of emphasis on modesty!
Aaron Jeffery
2018-01-13
This is not the type of behavior I would expect a Christian university to endorse. This must stop immediately. There is a severe problem with pornography in this country and it is very destructive; by having these types of art program this university is part of the problem and not the solution.
Sharon Smith
2018-01-13
"Pornography is in the eye of the beholder"??? I'm so ashamed of FHU art department. Get rid of that teacher and others who may agree! ~Sharon Smith
Doug Minzenmayer
2018-01-13
The leaders of FHU control who you hire, what you teach and the rules to be followed by both employees and students....you can't be a Christian and teach sin as an alternative Christ's teachings.
Nils Donnell
2018-01-13
Lasciviousness has no place among God's people. Either follow God's Will or close the doors.
Sherri Webb
2018-01-13
This is TERRIBLE news! From a Freed alumni.
Rex Donald Albright
2018-01-13
The art department should be held to the highest Biblical standard.
Alice Bee Simmons
2018-01-13
This is not acceptable and my child would not attend a Christian school that allowed this!
Rick Popejoy
2018-01-14
We faced and fought this same fight with OC. Praying you have better success. Once you have exhausted all other efforts, the only choice you have left is to "tell it to the church". God bless
Jeremy Traub
2018-01-14
I have no affilation with FHU but after reading some comments on people trying to defend nudity in the school I was disgusted and had to sign.
Dean Roach
2018-01-14
Amazing this "christian university" and Playboy magazine agree as to what art is. This university needs to correct this sinful practice immediately! Jeremiah 6:16.
Steve Glover
2018-01-14
Praying for FH to do the right thing
Andy Harwood
2018-01-14
Such pornography should never be displayed ever, but especially not on a Christian College campus. FHU should come clean and repent.
Christine Woodall
2018-01-14
Romans 8:5-7
"For those who are according to the flesh set their minds on the things of the flesh, but those who are according to the Spirit, the things of the Spirit. For the mind set on the flesh is death, but the mind set on the Spirit is life and peace, because the mind set on the flesh is hostile toward God; for it does not subject itself to the law of God, for it is not even able to do so."
How could these actions ever be acceptable? Please repent of this and turn back to purity and not follow the ways of the world! Praying for you!
McKenzie Davidson
2018-01-14
I'm a nursing student with no art/photography department affiliation, but I think it's fair to assume that a Christian education would be given at a Christian University by Christian leaders. That's the entire reason why people even come to Freed.
Ken Waddell
2018-01-14
I hope this stopped.
Libby Sexton Fox

2018-01-14
My heart breaks upon reading this. I would never have thought in a hundred years that FHU would allow this kind of filth to be allowed in any class on the campus.
This is certainly not the Freed-Hardeman that I attended and loved. I remember telling my parents on the night I graduated that Freed-Hardeman was the nearest place to
Heaven on Earth. I wonder what H. A. Dixon would say to this. I know that God is not pleased with this. It cannot continue or conservative Christians which have supported Freed-Hardeman since its beginning will cease to support such evil.
Roy Davidson
2018-01-14
But I say to you that whoever looks at a woman to lust for her has already committed adultery with her in his heart.
Darlene Millson
2018-01-14
Why attend FHU, if you are not going to receive a full Christian education? Shame on this administration for allowing this to continue. Shame on the Art teacher that would even want to teach this to their students.
Carolyn Woodruff
2018-01-14
This is not the only thing that has influenced FHU to join the devil's world. I have seen pictures from FHU where females were not modestly dressed. Their clothes were not influenced by the Bible but the world. FHU seems to be heading toward liberalism and not properly following the Bible as it once did.
Julia Crow
2018-01-14
Extremely surprised and disappointed!!
Neva kirksey
2018-01-14
Sickening
Jennifer Davis
2018-01-14
Disgraceful
Barbara Johnson
2018-01-14
I am a graduate of Freed-Hardeman. I never thought I would ever hear of this. So sad.
Susan McCord
2018-01-14
I do not belong to the Church of Christ. However, I am a believer of God, and live in personal relationship with Him. .A Christian university should be just that, Christian. How simple. WWJD, just think about that.
Yuri Shkirenko
2018-01-14
Christians must live according to the New Testament.
"Paul, an apostle, (not of men, neither by man, but by Jesus Christ, and God the Father, who raised him from the dead;) And all the brethren which are with me, unto the churches of Galatia: Grace be to you and peace from God the Father, and from our Lord Jesus Christ, Who gave himself for our sins, that he might deliver us from this present evil world, according to the will of God and our Father: To whom be glory for ever and ever. Amen. I marvel that ye are so soon removed from him that called you into the grace of Christ unto another gospel: Which is not another; but there be some that trouble you, and would pervert the gospel of Christ. But though we, or an angel from heaven, preach any other gospel unto you than that which we have preached unto you, let him be accursed. As we said before, so say I now again, If any man preach any other gospel unto you than that ye have received, let him be accursed. For do I now persuade men, or God? or do I seek to please men? for if I yet pleased men, I should not be the servant of Christ. But I certify you, brethren, that the gospel which was preached of me is not after man" (Galatians 1:6-11).
Darrell Cunningham
2018-01-14
I just cannot believe the administration would allow this to happen, and to continue!
Mike Demory
2018-01-14
Romans 16:17
John Chowning
2018-01-14
Ephesians 5:11
Matt McBrayer
2018-01-14
This is absurd to be happening at Christian colleges.
Eugene Kotlyarenko
2018-01-14
It is unfortunate that some Christians sacrifice the principles of truth.
Robert Doyle Rochester
2018-01-14
Unbelievable how far we have come. Christian Universities in name only, how can even the Bible department claim any authority over any other secular school. Praying for repentance.
Brenda Bradley
2018-01-14
I have a degree in graphics. I am a member of the church if Christ. It hasn't been
"mandatory" nor necessary to view or participate in nude art in class for any reason than someone thinks the body is an art form. I stand with the Bible and those rejecting the modernization of faith in a way contrary to the Word!
Beth Akin
2018-01-15
This breaks my heart! Especially with the struggles our youth has with porn addiction...we preach about it from our pulpits but then require the same students to look at it and paint it! This is a sad day! I will be praying that this is changed!
Jon Gary Williams
2018-01-15
I believe the FHU board of directors should be looking into this matter.
Vickie Smith
2018-01-15
How can we even pretend God would want this??
Elena Shkirenko
2018-01-15
Christian University should be the light to the world.
Randy Bryant
2018-01-15
Genesis 3:7-21
Kent Bailey
2018-01-15
F-HU has been headed in the wrong direction for a number of years. Doctrinal comprise with error always leads to moral compromise. There is no way that either A.G. Freed or N.B. Hardeman would endorse F-HU in its present status.
Jeff Humberson
2018-01-15
We need to return to Christ centered instead of being more like the world.
Ted Okolichany
2018-01-15
Have you forgotten how to blush?
Dub McClish
2018-01-15
I'm an extremely saddened — but not surprised — alumnus at this development. I received my A.A. degree from a sound, uncompromising Freed-Hardeman College in 1957. Altogether, 34 of my family members, spanning 3 generations (including in-laws), have attended or presently attend F-HC/F-HU. I issued my first public warning about the drift of the school in 1977 in a lectureship Open Forum. My concerns then had to do with the fellowship implications involving some of the lectureship speakers. My comments were met even that long ago with several immediate loud "Amens" (but also with a private chastisement later in the day by the lectureship director). Additional incremental compromises in the ensuing 40 years have apparently now brought the school to defending classroom pornography. One the dam has been cracked, the fissure only grows wider unless repaired. I've seen no attempts at repair over the decades. Let this sink in: F-HU may be the least liberal/compromising school founded and supported by brethren.
Steven Hill
2018-01-15
Ephesians 5:1-5, "Be ye therefore followers of God, as dear children; And walk in love, as Christ also hath loved us, and hath given himself for us an offering and a sacrifice to God for a sweetsmelling savour. But fornication, and all uncleanness, or covetousness, let it not be once named among you, as becometh saints; Neither filthiness, nor foolish talking, nor jesting, which are not convenient: but rather giving of thanks. For this ye know, that no whoremonger, nor unclean person, nor covetous man, who is an idolater, hath any inheritance in the kingdom of Christ and of God."
Andy McClish
2018-01-16
Sad, but not really surprising, given the history of FHU since the 70's, and the pattern at "Christian" schools in general. WAY too much desire to be admired & approved by the world (and to keep funding levels as high as possible).
Daniel Douglas
1/16/2018
All Christians are commanded by God to uphold and to practice the principles of holiness and purity, and not worldliness, vulgarity, and ungodliness! Tit. 2:11-12; 1 Tim. 2:9-10; 5:22; 1 Pet. 1:16; Gal. 5:19-24; 2 Tim. 2:22; 1 Cor. 6:18-20.
Francine Vassell
1/16/2018
It is sad to hear this has been occurring and will be praying hard for the faculty to have open hearts and humility. Many people are not so easily changed when confronted. Thank you doing this. Love your sister, Francine
Howard Fawcett
1/17/2018
One has to ask, ""Who is on the Lord's side?" Are there any still at FHU? If there are, why are they silent about this taking place at FHU? Are there any among the faculty and Bible department willing to "stand in the gap"" and stand against this? Thank you brother Sword, and your family for standing for the Lord in this matter.
Maurice Brown
1/17/2018
Let us pray that this sin in camp can be confessed and deal with as soon as possible. The Lord's Church needs a FHU that is faithful to the Word in moral and doctrinal matters.
Chris Hughes
1/17/2018
"PU, ACU, LCU, LU/DLU, KU, OCU, MCC/RC, FHU? Will it end before we run out of Christian colleges/universities? I pray it does end before we run out of options!"
Kevin Townsend
1/18/2018
NB Hardeman would be ashamed of you.
Michael Ryterski
1/18/2018
As a professional artist with a bachelor's degree, no need for this type of class.
Michael Hatcher
1/18/2018
I am thankful that this is being brought out into the open but saddened that things have come to this. I know that you will be attacked but remember God's words to Ezekiel:
"But the house of Israel will not hearken unto thee; for they will not hearken unto me: for all the house of Israel are impudent and hardhearted. Behold, I have made thy face strong against their faces, and thy forehead strong against their foreheads. As an adamant harder than flint have I made thy forehead: fear them not, neither be dismayed at their looks, though they be a rebellious house" (Ezek. 3:7-9).
Keep up the good work of exposing sin and error, knowing,
"Blessed are they which are persecuted for righteousness' sake: for theirs is the kingdom of heaven. Blessed are ye, when men shall revile you, and persecute you, and shall say all manner of evil against you falsely, for my sake. Rejoice, and be exceeding glad: for great is your reward in heaven: for so persecuted they the prophets which were before you" (Matt. 5:10-12).
Darrell Broking
1/18/2018
After much prayer and study on this issue I believe that this petition is a worthy, scriptural, cause. I pray that the FHU board will act in harmony with the Bible and the intent of the school's founders.
David Brown
1/18/2018
The present environment that exists in all the higher education institutions operated by the members of the church of Christ did not develop overnight. The following quotation made 51 years ago by the late Roy J. Hearn, founding director of the Memphis School of Preaching, was right on target.
"The writer has for 30 years been a friend of our Christian colleges, but after careful observation believes that the most damage to the church is now being done through them because of liberal teachers, not only in the Bible departments, but others as well. We might as well face the facts, and administrators ought to either clean out or close down. Unless this is done, some of our larger schools will be as Bethany, Butler, and College of The Bible within less than a generation. There are some good, sound men in all of them, as far as I know, but the liberals who are parading their scholarships are eclipsing the good men and real scholars" (Roy J. Hearn, Letter to Ira Y. Rice, Jan. 12, 1967). Received from brother Jerry Brewer.
Regarding brother Hearn's comments to brother Rice, brother Brewer commented: "Unlike the Pharisees, brother Hearn could not only 'discern the face of the sky,' but, 'the signs of the times' as well (Matt. 16:2)."
Furthermore, regarding brother Hearn's quotation, Dub McClish remarked: "The current F-HU scandal relating to the use of nude photos in the art and photo classes is meeting with the usual responses by the board and administration: deny, then defend, then destroy 'the whistle-blowers.'"
Furthermore, brother Sword, those people signing the petition as Adolph Hitler, Joseph Stalin, Richard Nixon et al., ought to be removed from the petition. They are nothing more than cowards who are not open and above board in their own opposition to this issue at FHU. They are deceitful workers in their approach to declaring themselves. They should be refuted and ignored. Thank you for weeding out those characters who are less than honest in their dealing with that about which they disagree.
September I
1/18/2018
For FHU. I went to FHU and I wasn't aware of what was going on. I admit I am more on the liberal side of the COC but regaurdless of this I find the fact that FHU would ignore this issue rather disheartening for the future of our society. I personally feel like if a student has a MORAL issue with this, they should not be REQUIRED to attend those particular classroom sessions. It is like setting people up to fail in the eyes of the lord, which I may remind FHU is, enfact suppous to be, a CHRISTIAN college. This saddens me and I hope they can find a peaceful end to this issue. Otherwise, I may not ever step foot back into a university that claims to be something it is not.
Tommy Leslie
1/19/2018
It truly is sad that this is going on by those who claim to worship and serve God. This situation needs to be eradicated ASAP. I appreciate those who are in the thick of the battle and dealing with this situation personally.
Bobby D Gayton
1/19/2018
This is "ungodliness" - Titus 2:12. Is it sober? Is it righteous? It is godly? "And have no fellowship with the unfruitful works of darkness, but rather reprove them." EP 5:11. Is this a work of light or darkness?
Jessica Peacock
1/20/2018
As an FHU graduate, I am shocked and disgusted!
Heather Scarborough
1/20/2018
Thank you for standing up for those who feel as if they can't. It is scary to know that if they are not careful, FHU could go the way of so many other Christian colleges, "selling their soul" for the student body/money. My daughter would love to go to FHU but we can get that same type of curriculum at the state school for much less money. It is hard to decide what to do.
Jacob Thornton
1/20/2018
I attended art class in regular college and seen drawings and paintings of nude individuals. It was perverted and definitely unneeded. I can't believe a religious school would have worse than a secular school. Really makes me think twice about other things that might be being forced on students...id like to see the porno removed from student viewing.
Paul Brantley
1/20/2018
I am appalled at hearing of the practice of the art department at Freed Hardiman. This ungodly practice must be stopped at once and the teachers teaching these claces need to repent.
Jerry Smith
1/24/2018
So sad that there are women being asked to pose nude for art classes at FHU. There are those who have forgotten how to blush (Jer. 6:15; Jer. 8:12), but worse than that these apparently seek to bully others into adopting this spiritual Alzheimer's. It seems decency is too much to ask of people anymore. 2 Peter 3:11 - what manner of persons ought we to be in all holy conversation and godliness?
Peggy Finch
1/25/2018
This is a most distressing issue! I am grateful to the brethren who have brought this to my attention. Please consider the ETERNAL consequences of this sin.
Dustin Jacob Gonzales
1/25/2018
This must be hard, but I think the practice can change. Your response to the faculty was very on point.
Johnny Oxendine
1/25/2018
The collapse is complete.
Ted D Lingren
1/26/2018
Brethren need to know that pornography begins with pictures of immodesty & nudity. As it continues one is completely addicted because of the need for release of their lustful desires. Men seem to be more susceptible at an earlier age. It is sinful when a Christian teacher shows immodest pictures of so called art and demand that a student must comply by drawing such.
Paul R Scoggins
1/30/2018
We certainly agree with your position on this.
Melvin J Bryant II
1/30/2018
I appreciate the brethren who BOLDLY stand against sin that is parading our Universities, Homes and the Church!
Jerry C Brewer
1/31/2018
"Then when lust hath conceived, it bringeth forth sin: and sin, when it is finished, bringeth forth death" (Jas. 1:15).
Johnny Moore
2/2/2018
It's a shame the things that are allowed in the name of "art." I took classes in Texas in photography, but refused to take the second year courses because of the things like this that were required. It's a shame that a Christian University allows such things.
Jon Tatum
2/2/2018
I am an FHU alumni (1990). I agree that art majors should be able to draw the human form, but not the NUDE human form. FHU has been and should be a conservative greenhouse in which we can entrust our children's education. I am proud that my daughter has also signed this petition. I pray for receptive hearts to change this unneeded exposure to this, or any major.
David Churchill
2/2/2018
Read through Kerry Sword's letter to the three ladies (FHU dept. heads, right?) and the beginning of Christina Sword's report. Sad. They are in the unenviable position of encouraging people to repent who clearly have no ambition to repent. Not the most pleasant way to be like God in experiencing the disappointment God often feels dealing with people.
Clues to when brethren convert to being denominational: (ok, some thoughts left over from my "How to Zombify the Church" Halloween lesson)
"Separation of religion & reality" Practicing blatant selfishness, laziness, fear, and apathy under the disguise of "faithful obedience" and "just doing my job with what I have to work"
Deny responsibility by claiming "Not my fault!!!" and "You can't judge me!!! "when caught in sin" Refusal to see & teach about sin as sin (Col. 3:16,17; 2 Tim. 4:2)
Refusal to rebuke and to be rebuked concerning sin (Luke 17:3,4; Eph. 4:25; James 5:16)
Calling what God calls evil "good" & good "evil" or claiming that God neither cares nor acts (Malachi 2:17)
Disguising some favorite sins with robes of religion and humanity in order to justify practicing them with "the church's permission" (there's a reason why medieval & renaissance artists included nudity in their church-sponsored art and why the religious leaders encouraged them --- disguising profitable pornography as "purity")
Tracy Tatum

2/2/2018

I am so very disappointed in FHU. And also very disappointed that David Shannon is not taking a better stance on this. I thought he would be a conservative leader for Freed. Just so sad to see her be no better than non-Christian schools.

Andy Erwin

2/3/2018

Sad.

Brian Timothy Kidwell

2/3/2018

Woe to those who call evil good, and good evil; Who put darkness for light, and light for darkness; Who put bitter for sweet, and sweet for bitter! (Isa. 5:20)

Autumn McBrayer

2/4/2018

A rose by any other name... You can call it "Art" to help your conscience accept it as Christ like material, but the fact is it's pornography and isn't Christ like in the least. Even denominational colleges recognize this.

V David Raju

2/4/2018

Respected and Honourable Brothers, Greetings from India Churches Of Christ. We are also facing the same challenges here in India for spreading the true Doctrine.

Godwin Kanton

2/4/2018

Images of that nature should not be shown especially in a Christian university.

Betsy Parker

2/4/2018

This situation should be dealt with immediately!

Valicia Noel

2/4/2018

FHU administration needs to condemn and discontinue sinful teachings.

Kenny Birdwell

2/4/2018

Disappointed in brother Shannon's response. If this is required curriculum to receive a degree in this field of study, FHU identifying as a Christian university should no longer offer it.

Cannon Taylor

2/5/2018

I feel as though this isn't the whole story, but, it appears to be. I would leap at the chance to discuss this with the brethren at FHU who defend this practice. Please, brother David Shannon, come to reason. Let us talk this over.

David Calvert

2/5/2018

Sad situation.

Melissa Hatcher

2/5/2018

Completely agree. As Christian we shouldn't be sexualizing the human body.

John Boyd

2/5/2018

I attended FHU 10 years ago and hoped my children would too some day. If this is true my children will be taught the truth and I will encourage them to seek another university for their education.

Gary Anderson

2/7/2018

Ungodly! Will not attend FHU Lectureship!

Sherry Carwile

2/8/2018

This hurts my heart.

Rick Owens

2/9/2018

Freed-Hardeman in general, and David Shannon in particular should be ashamed of themselves for allowing such sinful actions to take place.

Anton Schwing

2/9/2018

Sad and disgraceful for a so called Christian institution to engage in such activity. Ask yourselves, would Christ approve of this?

LARRY DAVIS

February 10, 2018

FREED-HARDEMAN UNIV. WILL BE JUDGED BY GOD ACCORDING TO WHAT THEY ARE TEACHING. THIS ACTIVITY IS CLEARLY AGAINST THE TEACHING OF THE WORD OF GOD. VENGEANCE IS MINE, I WILL REPAY SAITH THE LORD.

Patrick E King

February 10, 2018

I am 100% opposed to the actions and statements made by F-HU and seeing how there is no scriptural authority for "Bible Colleges" or "Christian Colleges", then why don't we get rid of them altogether. Why do members of the Lord's Church feel that a preacher needs to have a "Theology Degree" to be a good and effective preacher. While I do agree that we should study to show ourselves approved, I do not agree that this means a degree. There are many great Gospel preachers, past and present, that do not have degrees from "Christian Colleges". There is too much room for corruption, obviously, and the faculty actions and beliefs of many of these colleges proves it. We need more hometown preaching schools from that the past that were taught by true Gospel preachers. These were far more effective.

Ronald Gilbert

February 10, 2018

FHU is wrong is allowing nude pictures to be promoted on their campus.

James S Parker

February 11, 2018

Some have said they were not surprised. I am surprised! I am convinced that the present administration and board will correct this! I will be surprised if it is not corrected. We need to be praying about this as well!

Deborah Marie Heck

February 13, 2018

I'm so saddened by FHU's stance, or lack thereof. Praying for all to remove the error.

Genevieve R Ormon

February 13, 2018

Lord have mercy please. May these brethren come to their senses. Thank you for standing for truth.

John Denney

February 14, 2018

I pray that the board of directors at Freed-Hardeman University will stand up for Christian values and eliminate this ungodly practice. It is embarrassing and those in the art department should be fired if unwilling to make such changes as allowing nudity. I encourage the teachers in the art department to read Romans 12:1-2.

Tony Ferrell

February 14, 2018

FHU has been going for years now appears to be completely gone!!!

Steve and Susan Aragon

February 19, 2018

I have 2 children who had planned to attend FHU and I am a graduate of the school. This is very disturbing. I hope it is being corrected.

Amy Garner

February 19, 2018

I'm sorry Freed has allowed this to go on. It's embarrassing to say the least. How hypocritical is it when I just read an article by Cindy Colley (2013) that Freed changed the uniforms of the cheerleaders to pants? If this is true, that is wonderful, but not consistent to what the art/photography department is apparently allowed to do. I'm saddened.

Jacques Mehoff

February 19, 2018

Horrible, absolutely horrible. I applaud your effort to right this moral wrong.

Marliin Kilpatrick

2/20/2018

I never thought I'd see the day FHU would engage in such ungodly behavior and call it "Art."

Peter Gazinya

2/21/2018

For all who want to blame David Shannon, He has no fault here as he just began his time at FHU. The one who should be blamed for allowing this to happen is Pres Wiley and the BOT. Wiley has never cared about the Christian teachings of this school. He has run FHU into the ground nearly dismantling the athletic dept in the process. He was not a regular attender of any church. He and his rubber stamping Board of Trustees are to blame for what this school has become. The school still pays him to hang around as Dr. Shannon begins because that's what your BOT approved. The deaf ears you speak of: those are Wiley's. I'm not surprised at all nor should any of you be.

Tom Wacaster

2/21/2018

Unfortunately "our Christian Colleges/Universities" appear to be more concerned about providing a "secular" education rather than a "Christian Education." It has been 15 years since I last attended one of the FHU Lectureships. I did not like the direction they were going then, and I like it even less today.

Mike Smith

2/21/2018

And do not be conformed to this world, but be transformed by the renewing of your mind, that you may prove what is that good and acceptable and perfect will of God.

Austin Truss

2/22/2018

I am agreed on the decision to stand against this unseen events that have been taking place. 2 Tim. 2:25-26. They must come to their senses.

Shawna Evans

2/25/2018

You cannot dabble in sin and proclaim Godliness. You will destroy your ability to be light and salt. Lukewarm Christianity is useless, for God will spit you out of His mouth. We need to be praying for the teachers, leaders, and Elders to be pricked, repent, and turn from this sin, and for the students to remain strong and hold fast to the Truth.

Louise Pitts

2/25/2018

I am shocked at several things happening at FHU. I attended Freed with Roy Sharp and soo hope he will change his mind about this situation. I really do not know the teachers nor Billy Smith but I do know some of the Henderson elders... it's soo hard for me to believe!!

Sandra Pitchford

2/25/2018

If this indeed is going on, I am disappointed and know that God is appalled! I am praying for the leaders of this great university to do what is pleasing to God.

Chuck Carter

3/1/2018

I am saddened to hear that FH-C has stooped so low as to provide poronogaphy to its art students. I started preaching in 1972 and have been told down through the years that we were going to lose our colleges in the years to come......and so it is...... Satan is still working. Someone has said: "We ought to pray for our children who will have to live in a country that we have made for them."

David Justice

3/3/2018

Don't you know that the porn industry and satan just love it.

Andy Perez

3/3/2018

"abstain from all appearance of evil." The word translated "appearance" is "eidos" literally "that which is seen." The New American Standard Bible gives the better sense with "every form of evil." We are to reject evil however it appears, to shun every manifestation of it…………Every form, ( that is ) Evil in any form, any shape, any appearance of any kind, any sort, any species, shun it. This is critical. shun it, Or you will be susceptible to being led astray.... sadly I don't see that being done in this situation.

Chuck Miles

3/3/2018

Take a deep breath and do the Godly thing. If you really care for the Lord and the students. Stop making excuses.

Edward Henderson

March 7, 2018

Truly sad, but not very surprising

Terry Cordell

March 8, 2018

My wife and I have removed FHU from our will.

LINDA L FANCHER

March 9, 2018

Unfortunately, FHU is no longer a Christian University. I will pray for FHU, all those affected by this sinful teaching, while informing my brothers & sisters in Christ who may not be aware of this. I'm positive many will no longer consider sending their precious young people to FHU, as long as this attitude toward sin continues.

Heather

March 14, 2018

These situations shouldn't be allowed in a Christian school. It shouldn't be expected in a secular school. My husband was forced to choose to view bodies in the art department of the college he attended if wanted an art degree. He wasn't comfortable doing so. He was embarrassed at the fact they had these situations in class.

Harold Blevins

March 16, 2018

Great articles.

Thomas Forrest

March 17, 2018

So sad.

Shay Ballinger

March 19, 2018

My heart breaks. We must stand strong and courageous for Christ! If this is allowed what will be next!

Michael Estey

March 20, 2018

This is absolutely a shame, liberalism gone wild in supposedly Christian college. I pray all things work out for you daughter.

Pat Cella

April 2, 2018

If this is what has to be done in order to have an art program, FHU does not need an art program.

Wendell Lee Hunt

April 17, 2018

So said. I sent two of my children to Freed. Would not do so at this time nor recommend until repentance is done publicly.

Clint Stacks

April 3, 2018

Abstain from all appearance of evil. 1 Thessalonians 5:22.

John Taber

April 23, 2018

"Be thou an example of the believers, in word, in conversation, in charity, in spirit, in faith, in purity." (1 Tim. 4:12)

Kevin Trivette

May 21, 2018

I hope the leadership simply did not know of this and will fix it immediately.

Carole Ward

June 12, 2018

It is inconceivable to me that FHU would attempt to justify viewing erotica as educational! It would only be so If one was seeking a degree in prurient interests. Young people whose desire it is to live a Godly life are necessarily appalled that those who would teach them have become such as need the milk of the word and not the meat.

Martin Shikuku Afuma

June 17, 2018

Jer.33:3, I called on the name of the Lord, and he showed me great and mighty things you do not know. Thank you brother Kerry and for all I have learned from you for what happens in most if these preaching schools. Ultimate prayers for Fh and may the Lord's grace be with us all,Amen. 2Tim 4:22b. Brother in Christ, Martin.

Harold Tinsley

May 10, 2019

It appears that FHU has gone the way of the world and will be held accountable on judgement day.