FFXIV ARR Combat
19
people have signed this petition.
Add your name now!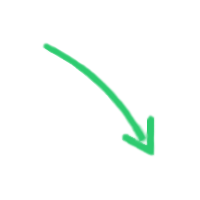 19

people

have signed.

Add your voice!
Maxine K.
signed just now
Adam B.
signed just now
DISCLAIMER: The following petition is full of a lot of personal opinions, these are my feelings to the current combat system. If you agree with them like I do awesome, if not well sorry not everyone will agree on everything 100% of the time. Please don't attack me for this if you don't agree, please keep it civil.




I know this is probably pointless and will make me catch a ton of crap from the community but here it is. 




 I know a lot have not tried 1.23 combat since everyone hated 1.0. To be honest at first it sucked, I am not going to lie. Around the end though before the servers went offline the game had come a LONG ways. In ARR I find the combat lacking compared to the 1.23 combat style. I have 2 level 50s and I know that we don't have true content to test the current combat system for capped people, but from the first dungeon to the highest we could test it really didn't change much. This petition is probably pointless but maybe if we get enough backing the devs may look into it who knows. I truly believe that if they old combat from 1.23 was brought into ARR it would make things so much more exciting.




Here are my thoughts on why I liked the 1.23 combat. For example Archers had to buy arrows or have them crafted which was in my opinion awesome. You had to make sure you had arrows before going into combat, if not then OH CRAP I can't kill something. Sounds stupid but it added a level of immersion into the game. Plus Auto attacks actually mattered, you had to BUILD TP not start with a full TP bar which in my opinion is totally dumb. Each skill had its own timer which meant you had to plan your attacks out not just press a skill wait 4 or so seconds and press it again, you had to go into combat with some type of plan instead of going in skills blazing (boring). Combos were way more rewarding before, having to be a certain distance from mobs as an archer would allow you to combo skills, you could shadowbind a mob get the right distance, attack, then combo, again way more immersive and involving than the current combat. I really wish everyone in the current beta would have an opportunity to have tried the 1.23 combat, I would be willing to bet that 85%+ would enjoy that combat style more than the current one. Am I saying that 1.23 combat was PERFECT no, but it was a lot more engaging than the current one. If they improved on this combat system or made a hybrid 1.23/ARR combat I think it would be a lot better for ARR.




I am so bored with the current combat, it's about to be Phase 4 of the Beta this game can be judged since there won't be any more major additions to the game people need to realize this when giving feedback. If you agree with me and feel that they should add the combat from 1.23 back or make a hybrid of 1.23 and ARR combat in please make your mark on this petition.




 May all of us always walk in the light of the crystal...
Links