Port Final Fantasy XIII to the PC
139
signers.
Add your name now!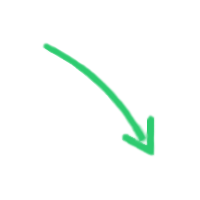 139

signers.

Almost there!

Add your voice!
Maxine K.
signed just now
Adam B.
signed just now
Okay, let me explain why FFXIII should be released on the PC.
Graphics: Admit it. The PS3 and Xbox 360 are quite dated already. I personally believe that the only reason why we get higher system requirements each year (despite the fact that console hardware doesn't magically change) is that developers aren't putting as much effort on optimization. Considering that the Crystal Tools is a PC based engine, optimization shouldn't be too much of a problem. Another thing that should be noted is that in addition to optimization, i'm pretty sure that a modern mid-range system can handle a few more bits of eye candy.
Gameplay: The PC gaming elitist may argue that "it's too consolized". I can imagine that keyboard controls might inevitably suck, but that's where gamepad support comes in play, and gamepads are actually quite accessible. So as long as we have proper gamepad support and the visuals are optimized, controls shouldn't be an issue. Another thing that should be noted is the possibility of mods. They can range from simple gameplay tweaks to new areas, or even a total conversion!
Piracy: Hey, the 360 version got leaked. FFXIII will still sell like hotcakes regardless of the platform. As long as Square-Enix aren't nazis about digital rights management, people will want to buy the game.
Other details: The only reason i can see as to why Final Fantasy isn't being made for the PC is because of the rushed ports of FFVII and VIII. If Square took the time and patience to port the games themselves, I can imagine that Final Fantasy would have been much more successful as a PC game. Besides, The Last Remnant shows that Square-Enix are capable of making a game for the PC.
Links