70s Fender Starcaster re-issue
1005
signers.
Add your name now!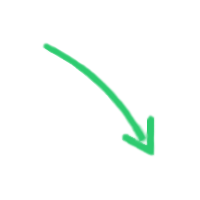 1005

signers.

Almost there!

Add your voice!
Maxine K.
signed just now
Adam B.
signed just now
Hello there!
<?xml:namespace prefix = o ns = "urn:schemas-microsoft-com:office:office" />
This is a petition to support the cause for a re-issue of the original 70s Fender Starcaster Guitar. If you are unfamiliar with this guitar, please note this is not for the 'Stratocaster' but the 'StarCaster', a semi-hollow body guitar with an original/unique Fender headstock unseen on any other Fender guitar ever before, the guitar also features two Fender wide-range humbuckers. I have been researching these guitars for over 3 months now, and I feel I have found enough information to merit a re-issue in my humble opinion.
Okay, so basically, it has came to this, as I want one of these guitars really bad! And I have a sneaking suspicion I am not the only person on planet earth that feels this way.
Now if I want one right now, I can just pop over to eBay, and get the exact model I am after for £3500+ P&P Inc.
I know some of you have probably paid around this price for a guitar before and thought nothing of it, and I wouldn't mind so much either if it was for a new or custom guitar, but for a guitar that is 35+ years old from eBay where I can't even touch it to check the condition before purchase, it is a bit of a gamble to say the least.
The main problem being the maple fretboard; if it has bad fretwear and needs re-fretting which would not be a big surprise for a 30 year old used guitar, I think it is common knowledge that re-fretting a maple fretboard these days, pretty much means buy a new neck!
Now with a discontinued guitar this is obviously not an option, or to get any replacement parts for that matter. Furthermore to more to this argument, I have a family, which means; bills, mortgage, and all sorts of excuses for paying out large sums of money on a monthly basis. We are currently saving to get a new bathroom suite fitted. Can you imagine what the wife would say if she found out I had spent £3000 on an old guitar, instead of a new shower etc!
Now..... I have had a response from fender.co.uk, although they dodged the idea of a re-issue, they advised me to approach my local custom shop and said it would cost around £3000+, as archtop guitars are a little bit trickier to manufacture. Although new sources have informed me, that this would be impossible, as Fender do not have the templates to make the bodies, as this has been queried before. Even if a custom build were a possibility, I still find that to be a tad on the pricey side. I have no idea of the original RRP of this guitar, and as they were discontinued in the early 80s due to lack of popularity at the time, I'm sure £3000 is still steep, maybe not for a one off custom from fender, but for the finished item you would actually get. I wouldn't care if I am the only person in the world with a one of a kind guitar, that does not appeal to me at all, but if we can get them re-issued and manufactured at the right price, everyone should have one! Lefties too!
In my research around different net sources, scouring the underbelly of the rare guitar forums, no-one has ever had a bad word to say about these guitars, in fact, whenever the Starcaster is mentioned, it is usually followed by something along the lines of 'Man I wish they would re-issue these, I would have one in a second!' – So there is a want for these guitars! Added to that some of the biggest bands in the U.K and around the world have their guitarists donning these magnificent specimens;
Radiohead's - Jonny Greenwood
Steve Mazur of Our Lady Peace
Morrissey's – Jesse Tobias
Bob Weir of The Grateful Dead
Arctic Monkeys – Jamie Cook
Dave Keuning – The Killers
To name but a few.
I personally am not a huge fan of any of these bands, I'm sure they are great, it's all just a matter of opinion, and I feel that this proves that it would not only be fans of these particular acts who would possibly want to own a starcaster. Am I right? Anyone I have shown a picture or video of this guitar commonly react as follows; 'Whoa! I want one! Where can I get one?' and ill say 'Guess what! ... you can't get one, they are discontinued!', 'Your Kidding?', 'No, you can maybe pick up a 30 year old one for about 3grand if you can find one online', 'Bummer', 'Yep, bummer indeed'.
The main problem we have here is the name. Fender currently uses the 'Starcaster' name for their budget/low-end line products, and this would probably cause the biggest problem. I personally would not have a problem with a slight tweak of the name.
So I think that about wraps this up. If you would like to see these guitars back in production at an affordable worthy price, let's say £800 - £1500 would you buy it? If so; let's get the ball rolling! I would love to see some prototypes kicking around at NAMM 2011! Ok maybe 2012!! We have big bands endorsing these beauties, hopefully some support towards this petition.... And a new guitar in the fender product range would be great, I have seen the new product line for 2010 some very nice strats and teles, but howsabout shaking things up a bit next year?? My apologies for the length of this read here, but I doubt the people at Fender are gonna wake up tomorrow and think, 'you know what,... let's bring back the original starcaster', but if we give them something solid like this, it might.... it just might, come to their attention.
So who is with me??
Links