PROTECT AMERICA PETITION
121
people have signed this petition.
Add your name now!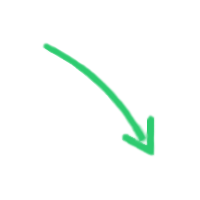 121

people

have signed.

Add your voice!
Maxine K.
signed just now
Adam B.
signed just now
I am petitioning the government of the United States to impliment a plan to fence the borders of the United States between the US and Mexico and Canada. Do to the recent terrorist attacks on the United States and the ongoing threats of attacks, I beleive this plan will help to limit any potential threats from terrorist and to help with with the growing number of illegal immigrants comming into this country. Do to the vast amounts of land that are open for someone to cross into this country, and the insufficent number of border patrol officers to patrol those areas, a metal or concrete fence, at least 20ft. tall, with a walkway and guard towers placed no less than 100 yards apart would greatly deter any person from entering this country that wishes to do America harm or take away jobs and benefits that belong to citizens of this country. I beleive this effort would create much needed jobs and ease the strain on the men and women that try every day to prorect us from those that wish to enter this country illegaly. Although this has already started in California, the need to fence the entire border will also cut down on the amount of drugs that enter this country, a plus in my book. I do not have a certain date to send this petition, but I do believe that urgency is important in this matter.
Sponsor
I don\'t have a sponsor for this petition, other than the fact I am a concerned citizen of this country. Living in a state that borders Mexico, I see first hand the number of people that enter this country illegaly. Not only do they take advantage of our healthcare system and welfar system, which your tax dollars pay for, but the potential for those that want to bring more terrorist acts could easily cross into this country without being stopped. The country is to focused on the airlines and other transportation facilities to consider this open threat for someone to walk into this country undetected.
Links
http://www.fairus.org/html/04113604.htm http://www.cnn.com/US/9710/09/operation.gatekeeper/ http://www.usbc.org/ http://www.fairus.org/html/stein/jsoped813.htm http://members.tripod.com/~reconquista/NEWS/illegalstrainsvcsAZ_010411.html http://www.jsonline.com/news/nat/ap/jan00/ap-polluted-river012800.asp http://www.city-journal.org/html/11_4_its_time_to_plug.html http://www.fairus.org/html/08244002.htm