Feminists for Peggy Nash
555
people have signed this petition.
Add your name now!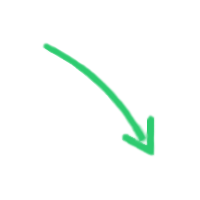 555

people

have signed.

Add your voice!
Maxine K.
signed just now
Adam B.
signed just now
Feminists for Peggy/ Les féministes pour Peggy
We want strong, progressive, experienced leadership. We want smart policies that build a more equal and greener economy. We want a child care system that recognizes that a quality, affordable, national program will pay for itself. That's why Peggy Nash is our choice for leader of the NDP.
Nous voulons un leadership fort, progressiste et expérimenté. Nous voulons des politiques intelligentes pour bâtir une économie plus égalitaire et plus verte. Nous voulons un système de services de garde qui reconnaît qu'un programme national de qualité et abordable peut s'autofinancer. C'est pourquoi nous choisissons Peggy Nash comme chef du NPD.
Throughout her life, Peggy has been fighting for women's social, political and economic equality. She works to advance the causes she believes in. Peggy knows that women's equality right across the country is essential to creating a truly sustainable economy.

Toute sa vie, Peggy s'est battue pour l'égalité sociale, politique et économique des femmes. Elle travaille à faire avancer les causes auxquelles elle croit. Peggy sait que l'égalité des femmes est essentielle partout au pays afin de créer une économie véritablement durable.

Peggy is all action.Peggy est une vraie femme d'action.
Peggy helped found Equal Voice, the Canada-wide non-partisan organization dedicated to electing more women in Canada. She has served on the national board of the YWCA of Canada. She is a long time childcare, anti-violence, anti-racism, pay equity and anti-poverty advocate. Peggy has helped recruit, support and elect more women to municipal, provincial and federal governments.
Peggy a contribué à la création de l'organisme À voix égales, un organisme non partisan à l'échelle du Canada dédié à faire élire plus de femmes au Canada. Elle a aussi siégé au conseil national d'administration du YWCA du Canada. Elle milite depuis longtemps pour les services de garde et l'équité salariale, et contre la violence, le racisme et la pauvreté. Peggy a contribué à recruter, à soutenir et à faire élire plus de femmes aux paliers municipaux, provinciaux et fédéraux du gouvernement.
As a labour leader, Peggy was directly responsible for policies that have benefitted women in workplaces right across the country: negotiating same sex benefits, ensuring women's advocates are accessible on the job, fighting for the right to refuse unsafe work due to harassment and for employer-paid childcare and anti-harassment policies, establishing leadership training for women, LGBT members and workers of colour, to name just a few achievements. Peggy has helped make workplaces more equitable and more humane not just for union members, but for all workers.
Comme dirigeante syndicale, Peggy a été directement responsable de politiques dont les femmes ont pu bénéficier dans les milieux de travail dans l'ensemble du pays : elle a négocié des avantages sociaux pour les partenaires de même sexe, elle s'est assurée que des intervenantes auprès des femmes soient accessibles en milieu de travail, elle s'est battue pour le droit de refuser d'accomplir un travail dangereux en raison du harcèlement et pour des services de garde payés par l'employeur, des politiques contre le harcèlement, des formations au leadership pour les femmes, les membres GLBT et les minorités visibles… pour ne nommer que quelques-unes de ses réalisations. Peggy a contribué à faire en sorte que nos milieux de travail soient plus équitables et plus humains non seulement pour les membres syndiqués, mais pour l'ensemble des travailleuses et des travailleurs.
In her own neighbourhood, Peggy stands up for clean electric trains and fights to protect the local food bank on the brink of closing. She has worked alongside the Tibetan community and other newcomers, and people living in poverty. People know they have a leader they can trust in Peggy.
Dans son propre quartier, Peggy milite pour des trains électriques propres et lutte pour protéger la banque alimentaire qui est à la veille de fermer. Elle a travaillé de pair avec la communauté tibétaine et d'autres immigrants récemment arrivés, ainsi qu'auprès de personnes vivant sous le seuil de la pauvreté. Les gens savent qu'ils peuvent compter sur Peggy comme chef.
Internationally, Peggy has been an election monitor – first for post-apartheid elections in South Africa in 1994; and then in the 2004 and 2007 Ukrainian elections. She has participated in a number of international organizations, advocating for workers' rights and greater equality around the globe. Her diplomacy is aided by the fact that she's fluent in English, French and Spanish. Peggy is also a strong supporter of the Stephen Lewis Foundation and has helped bring African grandmothers and grandchildren to Canada to talk about gender equality, rape and the HIV/ AIDS epidemic.

À l'échelle internationale, Peggy a été observatrice d'élections, d'abord lors des élections post-apartheid en Afrique du Sud en 1994, et ensuite lors des élections en Ukraine en 2004 et 2007. Elle a participé à plusieurs organisations internationales, et milité pour les droits des travailleuses et des travailleurs ainsi qu'une plus grande égalité partout dans le monde. Sa diplomatie se trouve facilitée du fait qu'elle parle couramment l'anglais, le français et l'espagnol. Peggy offre aussi un appui solide à la Fondation Stephen Lewis et elle a contribué à faire venir des grands-mères africaines et des petits-enfants au Canada pour parler d'égalité des genres, de viol et de l'épidémie du VIH/Sida.
And at home, Peggy is a daughter, a mother, a partner. She devotes as much passionate energy to family as to fighting for equality and social justice. Peggy is a friend, a sister in the struggle, and a valuable ally.
À la maison, Peggy est à la fois fille, mère et conjointe. Elle consacre autant d'énergie intense à sa famille qu'à la lutte pour l'égalité et la justice sociale. Peggy est une amie, une consœur de combat et une alliée inestimable.
Peggy knows women's equality is achievable. That's why she has our vote. Peggy sait que l'égalité des femmes est possible. Voilà pourquoi nous votons pour elle.
We the undersigned feminists encourage all Canadian feminists to help elect Peggy as NDP leader on March 24. Sign up before February 18 so you can vote. And if you're able, please make a donation to help Peggy get elected.
Please add your <Name, City, Prov/Terr>; your title or organization is optional, but if you are an elected public official, please include.
Sign up here: https://secure.ndp.ca/leadership_member/index.php?candidate=LDR12_NASHP&language=e
Donate here: https://secure.ndp.ca/leadership/index.php?candidate=LDR12_NASHP&language=e
Nous, soussignées féministes, encourageons toutes les féministes canadiennes à contribuer à l'élection de Peggy comme chef du NPD le 24 mars. Devenez membres avant le 18 février pour que vous puissiez voter. Et s'il vous est possible, veuillez faire un don à la campagne de Peggy pour l'aider à se faire élire.
Indiquez votre <Nom, Ville, Prov/Térr> ; votre titre ou affiliation est optionnel, mais si vous êtes une élue, mettez ça
Devenez membre ici : https://secure.ndp.ca/leadership_member/index.php?candidate=LDR12_NASHP&language=f
Donnez ici : https://secure.ndp.ca/leadership/index.php?candidate=LDR12_NASHP&language=f
Sponsor
Feminists for Peggy Nash/ Les féministes pour Peggy
Links