FEMINISTIZE YOURSELF!
21
people have signed this petition.
Add your name now!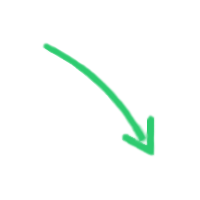 21

people

have signed.

Add your voice!
Maxine K.
signed just now
Adam B.
signed just now
In the attempt of increasing a change in today's societies, we claim for a process of 'feministization' of the political, economic and social-cultural sectors. We demand the eradication of the discriminatory practices which transform women into second grade individuals. We raise our voices in favor of the achievement of gender equality. The feminist militancy brought out great conquests to the arena of women's rights in the west, such as the right to vote, to own property and to divorce, as well as the right to equal access to education and labor market and having autonomy over their bodies. However, equality between men and women does not exist in any part of the planet, repulsive violations of the fundamental women's rights prevailing. A billion of women all over the world, or one in every three women has been raped, beaten or suffered, at least one rape attempt during her life. The honor crimes victimize five thousand women every year, especially in India, Brazil, Morocco, Pakistan, Turkey, Iran and United Kingdom. All over the world, 60 million women are missing because of feticide (abortion) and infanticide. Young women make up 60% of the victims of sexual assault in the planet. In war contexts, sexual violence against women is used as a way of intimidation, humiliation and revenge. In Sierra Leone, for example, 50 to 64 thousand women were raped by armed groups. Every year, 4 million women, men and children are victims of human trafficking: prostitution, slavery work, pornography and mendacity are their destiny. Every year, about 2 million children between 4 and 12 years old are victims of Female Genital Mutilation. Women represent 70% of the poor population all over the world, making up to 2/3 of the work force and gaining 10% of the world profits. Although women constitute the majority of the electorate, men represent 84% of the Parliament. We must feministize ourselves: 1. To increase female participation in politics, making them active voices in social change. 2. To invest on education for health, making people aware of the noxious effects of risky behaviors in sex, food and drugs abuse. 3. To assure sexuality without any kind of oppression, suppression or filtering. 4. To banish moral and sexual harassment from interpersonal relationships, especially in the work context. 5. To circumscribe physical, psychological and sexual violence against men and women, promoting prevention, education and sensitization of the individuals. 6. To fight against homophobia, transphobia, racism, xenophobia and misogyny. 7. To fight against feminization of HIV/AIDS. 8. To fight against prenatal sex selection, ritualized through feticide. 9. To fight against the forced marriage of children and women. 10. To fight against reproduction of gender stereotypes on advertisement and media, stimulating feministization of the journalistic routines. 11. To educate people towards the eradication of the sexuality double standard, which judges similar behaviors differently depending on the individual's gender. 12. To eradicate the patriarchic structure of today's society, cultivating instead, bigger equity and justice. 13. To eradicate honor crimes (stoning, acid attacks, beating,...) that have sacrificed thousands of women. 14. To eradicate noxious cultural practices such as Female Genital Mutilation. 15. To demand the reformulation of judicial systems which corrode people's rights. 16. To promote a fair distribution of domestic tasks between both genders, including children care and housekeeping. 17. To guarantee access to school for both boys and girls, promoting their participation in cultural activities. 18. To guarantee women's access to property and core goods. 19. To set the female body free from political and social determinations. 20. To equalize the wages of men and women who fulfill the same job: Equal pay for equal work. 21. To fight against forced sterilization and other reproductive practices offensive to women's rights. 22. To put an end to human trafficking which enslaves thousands of men, women and children all over the world. 23. To promote equal participation of men and women in the labor market, assuring equal conditions for access, formation, permanence and ascent. 24. To refuse the transformation of woman's body into a war tool. 25. To reduce mother/children mortality rate, defending a better distribution of birth-control methods, abortion decriminalization, and qualified medical and obstetrical care. 26. ... We feministized ourselves. How about you
Sponsor
This petition is promoted by União de Mulheres Alternativa e Resposta (UMAR), a portuguese ONG which fights for women's rights.
Links
UMAR http://www.umarfeminismos.org/ http://umarbraga.wordpress.com/ 'Feministize yourself'Campaign http://feministizate.wordpress.com/ E-mail: umarbraga@gmail.com