Female Genital Mutilation (FGM)
88
people have signed this petition.
Add your name now!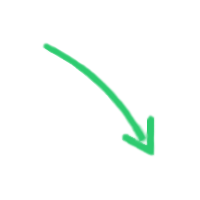 88

people

have signed.

Add your voice!
Maxine K.
signed just now
Adam B.
signed just now
Female Genital Mutilation (FGM) is practiced in over 31 countries and regimes, primarily in the Arabic Middle East and Africa. Beside the systemic oppression, and scourge of ideologically and religiously motivated limitations and terror toward women on a daily basis, no crime against humanity exemplifies the barbaric brutality prevailing in these societies than FGM.
FGM is an act where the clitoris of a young girl is severed and removed, with often her vagina being mutilated and sewn up, in 'operations' on kitchen tables and crowded living rooms, in the most unhygienic, tortuous and humiliating displays of supposed 'religious' ceremonies, leaving irrevocable physical, and psychological scars forever on these innocent victims of a most insidious crime.
The very idea of its practice being condoned and promoted in the name of religion is an affront and outrage to thinking people of any religion anywhere, and mankind itself. FGM is practiced to pacify or prevent the victim from intercourse or ever initiating sexual relations. It has absolutely nothing to do with the removal of the inert foreskin covering a male penis known as 'circumcision.' FGM is nothing more than an excruciatingly painful mutilation of the female genital organs.
Despite assuming that the Arabic uprisings since 2011 would or should have produced inroads in human rights and awareness toward the oppression of women, high rates of Female Genital Mutilation (FGM), rape and other sexual harassment, along with surging violence continue after the 'Arab Spring' uprisings. Indeed, Egypthas named as the worst country in the Arab world to be a woman, according to the Thompson Reuters Foundation. Iraq, Saudi Arabia, Syria, and Yemen compete at the bottom of the list for the infamous title of the 'worst place on earth to be a born a woman.'
UNICEF reports that 27.2 million women in Egypt are victims of Female Genital Mutilation, the largest number of women who have been mutilated in any single country in the world. In terms of percentage, Djibouti has a higher rate of FGM, with 93 percent of women and girls having their genitals mutilated and removed.
Imagine and act as if this horrible crime was perpetrated on your own daughter, sister or mother, as a defenseless and tender child of 5-9 years of age.
Please sign this petition now! Talk about this outrageous horror with your friends and neighbors, and realize that it actually occurs. Send this petition to others. Place your name against this barbaric crime directed toward the innocent little girls unfortunately enough to be accidentally borne in these 31 countries.