Felons right to work in Florida
29
people have signed this petition.
Add your name now!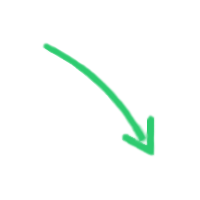 29

people

have signed.

Add your voice!
Maxine K.
signed just now
Adam B.
signed just now
In 2011 and 2013 I was convicted of 2 Felonies, Grand Theft, and Fraudulent Use of a Credit Card. I was sentenced to two years in prison and two years of felony probation. I completed both successfully and I successfully regained custody of my kids through DCF by working my case plan and working every and any tasks they asked of me. I have been clean of any and all drugs and alcohol since May of 2013. Even with all of these accomplishments I can not obtain employment because I have two felonies that are connected to money. I have applied to Walmart, Amazon, McDonald's. Not even during this Covid pandemic, while "everyone is hiring" have I been able to find employment. All because I am a felon. This is just plain wrong and inhumane. There is no time limit to when a felony may no longer hinder a person from obtaining employment. I am petitioning that a non-violent felony only be able able to hinder employment for 7 years from the date of the last conviction and 15 years for violent felonies. Let felons that turn their life around a chance. Just because someone made bad choices doesn't mean they are bad people, people learn from their mistakes. Give us a chance to prove that we do recover.
The laws in Florida against felons and their right to work are unjust The FCRA imposes obligations on employers who request criminal background checks and on the firms that provide them. Employers must do all of the following:
Get the applicants written consent ahead of time.
Tell the applicant if the employer intends to disqualify him or her based on the contents of the report. The employer must also give the applicant a copy of the report.
Notify the applicant after the employer makes a final decision not to hire him or her based on the information in the report.(Lisa Guerin, 2021)
These requirements still allow the employer to deny employment based on criminal felony charges. The Equal Employment Opportunity Commission (EEOC) has issued guidance explaining how employers can screen out applicants whose criminal records pose an unreasonable risk without engaging in discrimination. In deciding whether a particular offense should be disqualifying, employers must consider:
the nature and gravity of the criminal offense or conduct
how much time has passed since the offense or sentence, and
the nature of the job (including where it is performed, how much supervision and interaction with others the employee will have, and so on).
And, the EEOC has said that employers should give applicants with a record an opportunity to explain the circumstances and provide mitigating information showing that the employee should not be excluded based on the offense. (Lisa Guerin, 2021)
Lisa Guerin, J. D. (2021, February 25). Florida Laws on Employer Use of Arrest and Conviction Records. www.nolo.com. https://www.nolo.com/legal-encyclopedia/florida-laws-employer-use-arrest-conviction-records.html.