Fees Reduction for Fall 2020 at AUS
626
signers.
Add your name now!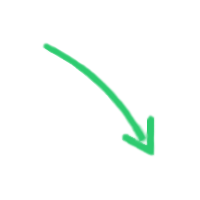 626

signers.

Almost there!

Add your voice!
Maxine K.
signed just now
Adam B.
signed just now

Respected Board of Trustees,
We commend the AUS response to COVID-19 and the decision to rely on remote teaching and learning during the Fall 2020 semester. However, we believe there must be some relief given to the students and their families regarding the cost & fees due to the following reasons:


Financial insecurity or Uncertainty around jobs makes it difficult for parents/guardians to invest what they would under normal circumstances
Regardless of the generous financial assistance provided by AUS, lack of active learning caused a loss of focus & thus many students could not qualify for the Dean's List despite the potential
Students have no access to On-campus facilities or the 'University experience' that we happily pay for
Students cannot avail from Support Services like On-Campus Student Employment to help them finance their education
We are very pleased by the priority given to considerations related to the health, safety, and wellbeing of the AUS community because it is indicated that the COVID-19 pandemic will continue to impact our lives in many ways. It is also welcome that if the situation improves for the better, presence on campus can be increased during the semester. Nonetheless, it should be acknowledged that students have paid in full (minus any scholarship amount) in both Spring & Summer of 2020, as they would have for regular on-campus education. This depicts our trust and belief in AUS's statement that, "As the premier institute of [their] kind in the entire region, [they] offer the best value for money." We expect nothing less than quality education from the best and we know that AUS delivers.
Firstly, a reduction in the tuition fees would be a consolation to students and their families in the current economic crisis caused by the pandemic. Many of our parents are in fear of losing their jobs and resident status in UAE. Not to mention, those who have been directly affected by salary cuts or those small business owners who are responsible for their families as well as their employees. The issue is that due to the pandemic, almost all students' parents/guardians are facing economic difficulties of some sort or are in constant fear of losing employment. And are thus, unable or hesitant to pay the regular fees in case they are compelled to move back home.
Secondly, online learning impacted the focus and performance of many students, for the worse. And the lack of focus resulted in lost opportunities for undergraduate students. As opposed to in-person classes or interactions with our Professors, we had to face technical issues with the Virtual Learning setup such as continuous Network connectivity problem that is inevitable in any remote setting. We realized it is difficult to concentrate during virtual lectures, more importantly, in the absence of an academic ambiance. Individual experiences may vary but remote learning is not for everyone. On AUS's part, the standard of education has never been comprised. That is not to say that our learning or focus did not suffer, which is why students were given the Pass/No Pass option. Many could not perform as well as they could have, since they struggled with certain courses online. As a result, many of them, especially those who joined in Spring 2020 did not get the opportunity, despite the potential, to be eligible for the Dean's List Scholarship.
Moreover, it seems quite unreasonable to pay the same tuition for online university education minus the irreplaceable on-campus experience most unique to AUS. For instance, the facilities at the Labs, Sports Complex, Student Center, Library, or the social and physical club activities, student interactions, community service, etc.; all build upon and add to our skills/talents. These comprise the University experience that we signed up for and the reason we chose AUS as our alma mater. Agreeably, the campus has to be closed for our security and the welfare of the AUS community. But it can not be considered fair for students to continue paying the same when we can not avail of the many facilities on campus.
Lastly, many students relied on Student Support Services such as On-Campus Employment to help fund their education. Some were planning on working off-campus. But considering the restrictions everywhere, students could not take up summer jobs on or off-campus. Some of us who were expecting to start working during the Fall semester are again at loss.
If we are to continue learning online, we request that One or More of these solutions be implemented:
Part of the Tuition fees we paid in Spring 2020 and Summer 2020 to be refunded.
Full-time Undergraduate Students who joined in Spring 2020 and earned a minimum of 12 Credit hours in gradable courses (Not Pass/Fail or P/NP) be evaluated for placement on the Dean's List Scholarship.
A reduction in the tuition fees to be paid for Fall 2020, even if we may go back on campus, considering students paid the usual fees during both Spring and Summer (2020).
Students who are willing or eager to work part-time be considered for remote jobs if possible. This would give them paid working opportunities as they would have had on-campus.
Thank you for your time and consideration. We whole-heartedly believe that our requests and concerns shall be heard and addressed by AUS.

Regards,
AUS Student Body