Fees must fall
564
people have signed this petition.
Add your name now!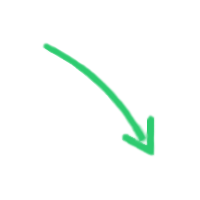 564

people

have signed.

Add your voice!
Maxine K.
signed just now
Adam B.
signed just now
As academics in South African institutions of higher education, we stand with students in their fight for the democratisation of our universities. The current student protests that have erupted across the country are historic. They demonstrate a younger generation willing to take up the struggle against inequality, and to insist on the principle of education for all. Our students are leading the national debate on education, and we insist that they deserve our respect and attention.
We have witnessed students act with extraordinary discipline, tactical skill and moral purpose. This commitment and self-control has gone unseen by many university managers, government leaders and the media who have misrepresented students as uninformed, irresponsible or irrational. Protesting students have faced and overcome potentially divisive tensions within their ranks, and have shown maturity in their intellectual arguments and political interventions. Above all, they have required us to confront a grievous national problem: the persistent exclusion of those who are black and poor from higher education, and from the opportunities that higher education makes possible.
We strongly object to the manner in which university managements have criminalised student protest. We strongly object to the continued use of repressive force to harm and intimidate students and to belittle their demands and experiences. Any viable leadership of higher education should be listening to and amplifying student voices. Instead we are in the midst of a leadership crisis where Vice-Chancellors and government ministers pass the buck back and forth and no-one is willing to take responsibility for changing the untenable conditions of higher education. Current student protest is a direct consequence of the manner in which university governance has underestimated proper consultation and work with students and other constituencies of our universities.
Students are insisting that a frank national debate be opened on both the funding and orientation of higher education. We reiterate the urgency of this debate, and call on our Vice-Chancellors, the Department of Higher Education and Training and National Treasury to understand that creative alternatives are now both urgent and essential. We cannot continue as usual. We are no longer in a moment in which we can quibble over percentages. We watch, year on year, as public funding of higher education is diminished, effectively turning our universities into semi-private institutions. We can no longer in good faith call them public universities, as student fees escalate, along with student debt, as workers are outsourced to private companies, large bonuses are paid to senior administrators, and academic life is increasingly corporatised.
South Africa is one of the most unequal societies in the world. It is no longer tenable that the burden of balancing the university ledger be placed on the backs of the poorest students and the worst-paid workers who have the least capacity to bear it. The current system of funding students is dysfunctional and ineffective. Unequal access to higher education can only be addressed in one way: to make our universities fully publicly funded by government. We argue that the value of democratic, independent universities to the public good cannot be underestimated and that radical solutions to the funding crisis, such as a national wealth tax, are necessary.
We salute our students in their principled call for fully-funded transformative education, we call for a radical reinvestment in public universities by all who manage, work and study in them, and we commit ourselves and our work to the creation of a society in which all can thrive.
Kelly Gillespie (Wits), Prishani Naidoo (Wits), Zimitri Erasmus (Wits), Danai Mupotsa (Wits), Joel Quirk (Wits), Lerato Makate (Wits), Ahmed Veriava (Wits), Mehita Iqani (Wits), Nicky Falkof (Wits), Fiona Horne (Wits), Anne Heffernan (Wits), Antje Schuhumann (Wits), Mwenya Kabwe (Wits), Arianna Lissoni (Wits), Becky Walker (Wits), Bettina Malcomess (Wits), Bridget Kenny (Wits), David Hornsby (Wits), Hylton White (Wits), Jill Bradbury (Wits), Joel Quirk (Wits), Julia Hornberger (Wits), Lorena Nunez Carrasco (Wits), Melanie Samson (Wits), Srila Roy (Wits), Stefania Merlo (Wits), Warren Nebe (Wits), Timothy Wright (Wits), Jo Veary (Wits), Arianna Lissoni (Wits), Maria Suriano (Wits), Dorothee Kreutzfeldt (Wits), Zen Marie (Wits), Lindelwa Dalamba (Wits), Elizabeth Picarra (Wits), Naadira Patel (Wits), Shireen Ally (Wits), Eric Worby (Wits), Nicolas Pons-Vignon (Wits), Zaheera Jinnah (Wits), Laurel Baldwin-Ragaven (Wits), Pamila Gupta (Wits), Cherae Halley (Wits), Caryn Green (Wits),
Sibongile Bhebhe (Wits), Tamara Guhrs (Wits), Kathy Barolsky (Wits), Natasha Mazonde (Wits), Ella Kotze (Wits), Heather Schiff (Wits), Moses Rasekele (Wits),
Tshego Khutsoane (Wits), Tarryn Lee (Wits), Megan Godsell (Wits), Refiloe Lepere (Wits), Monique Hill (Wits), Rafaela Denhill (Wits), Sian Palmer (Wits),
Petro Janse Van Vuuren (Wits), Hamish Neill (Wits), Munyaradzi Chatikobo, (Wits), Salim Vally (UJ), Claire Ceruti (UJ), Koni Benson (UCT), Carla Tsampiras (UCT), Lesley Green (UCT), Fiona Ross (UCT), Bernard Dubbeld (Stellenbosch), Kira