Federal Minimum Wage: Don't Manipulate
12
people have signed this petition.
Add your name now!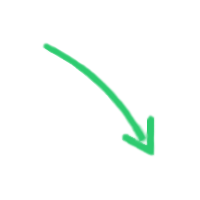 12

people

have signed.

Add your voice!
Maxine K.
signed just now
Adam B.
signed just now
Some politicians believe that increasing the minimum wage boosts the economy. However, statistics don't support that belief. South Dakota Business Review asserts "Society is worse off… Increasing the minimum wage reduces total societal income as a result of the job losses suffered by some workers and the lost profits to employers who would have profitably employed them." (Brown, Johnson)
Numerous studies have shown that unemployment will increase, hours will becutand the poor won't necessarily reap benefits.
"Using data from the March Current Population Survey (CPS)…only 11.3% of workers who will gain from an increase in the federal minimum wage…live in poor households." According to the same study, "Of those who gain [11.3%], 62.3% are second or third earners living in a household with incomes twice the poverty line and 42.3% live in households with incomes three times the poverty line." (Sabia, Burkhauser)
Why would you support something that harms this country? Sign this petition to show the politicians you won't be tricked and manipulated by their false claims and popularity grabs, but instead want action to better our great nation. Rejecting the Fair Minimum Wage Act is one of those actions.
Works Cited
Brown, Ralph J., and Dennis A. Johnson. "A Study of the Impact of Raising the Minimum Wage in South Dakota." South Dakota Business Review 64.3 (2006): 1-14. ProQuest. Web. 14 Nov. 2014.
Minimum Wages and Poverty: Will a $9.50 Federal Minimum Wage Really Help the Working Poor? Joseph J. Sabia and Richard V. Burkhauser. Southern Economic Journal, Vol. 76, No. 3 (Jan., 2010), pp. 592-623. Published by: Southern Economic Association Article Stable URL: http://www.jstor.org.ezproxy.lib.usf.edu/stable/27751487