Fear Not
38
people have signed this petition.
Add your name now!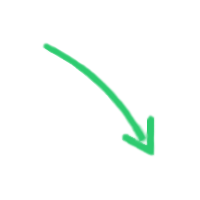 38

people

have signed.

Add your voice!
Maxine K.
signed just now
Adam B.
signed just now
FEAR NOT PETITION
Our objective is to represent Robbinsville and encourage our neighbors to move forward from the last 20 months of fear.
We, the families of Robbinsville Students as well as Robbinsville Students themselves, hereby demand the Superintendent's office change it's policy toward the management of COVID-19. The current policy has been implemented irresponsibly as of late and without regard to real risk and current data. We, here in NJ, are not in the same place we were 17 months ago. There are now therapeutics and treatment methodologies that didn't exist in April of 2020 and the fatality rate has since plummeted. We need to adjust our school policies accordingly. The following are our directives to the Superintendant:
Stop segregating our children based on vaccine status. As evidenced by recent cases in school, vaccine status does not impact an individual's ability to spread the virus. Unvaccinated students are not the enemy. Many have COVID antibodies and probably have stronger immune systems than the vaccinated.
Schools and sports should be open for all children regardless of case quantity. Quarantines (aka isolation) are seriously damaging to the mental health of our children and should not be dealt out casually. Cases don't matter. If a child feels well they should be in school.
Sick policy should be the same as the decades old policy. Children who are sick should stay home until they are better. If you have a fever, stay home until you haven't had a fever for 24 hours. Again, healthy children should be in school.
The administration must take a more measured and collegial approach to destructive actions such as shutting down sports or the schools. COVID is now endemic and not going away. There must be a significant reason to shutdown and a formal procedure requiring several approvals. At risk individuals aside, teachers/parents have all had the opportunity to be vaccinated and your average child has statistically 0% chance of fatality from this virus.
Despite the governor's order that remote public schooling will not be offered in the state of NJ, the administration must develop a creative work around option for those students, and or families, who are at risk to infectious disease due to compromised immune systems or other heath disorders.
If you, your children or your family are vaccinated, great, you have the protection you seek. Those who are not vaccinated have no affect on you, leave them alone. The hospitals are vacant. Live your life.
"Those who would give up essential liberty to purchase a little temporary safety, deserve neither liberty nor safety."
― Benjamin Franklin
Put your street address in the comment section