Free the Bulgarian Nurses!
40
people have signed this petition.
Add your name now!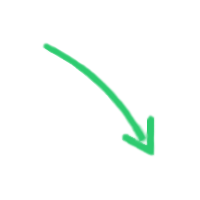 40

people

have signed.

Add your voice!
Maxine K.
signed just now
Adam B.
signed just now
Welcome everyone, My classmates and I are in a course this semester called Women, Communication and the UN where we\'ve been discussing a number of injustices that are happening to women worldwide. Below is the official press release, provided by our professor Dr. Linda Stillman, regarding one case. Please read this message carefully and I hope you will join me in this "Campaign for Compassion and Justice." Please sign this petition to show the government of Libya just how many people want to see these 6 people freed. We, Women of the World and Many Men, are planning the Women\'s World Conference: SOPHIA: Women and Wisdom Sofia, Bulgaria May 2010 Below is the urgent campaign of the WWC Organizers to free the wrongly imprisoned 5 Bulgarian nurses and 1 Palestinian doctor now sentenced to death in Libya, for being innocent caretakers in a children\'s hospital where HIV AIDS became widespread. They were wrongly imprisoned and now sentenced to death, 8 years later. Their next death sentencing is planned for May 13th ! Please Visit Standingwomen.org for the Event planned for Mother\'s Day on May 13th, the next death sentencing. We, the WWC Organizers of SOPHIA are asking everybody to contact everybody around the world, and to send this letter below with your names, organizations and a simple, introductory statement: Email/Mail/Phone calls to the Libyan UN Mission! Mission of Libya to the United Nations 309 East 48th Street New York, New York 10017 U.S.A. Tel: (212) 752-5775 Libya@un.int Free the Bulgarian Nurses Compassion and Justice Campaign The Women of the World empathize with the tragedy and grave circumstances of the Bulgarian nurses and Palestinian doctor who have been sentenced to death again in Libya. They have since served their long prison sentence, and in 2005, the Libyan Supreme Court overruled their death sentence based on justice and compassion. Yet, the death penalty was reinstated on December 19, 2006. We equally empathize with the tragedy of the many infected children, the deceased, and their suffering families, whose children were stricken with HIV AIDS, in a Libyan hospital. The medical staff was serving the needs of the children as professionals and care givers in good practice and faith. Millions of compassionate women of the world, together with caring men and young people, are joining the intended journey to Bulgaria for a Women\'s World Conference. We share their distress about the plight of the five innocent Bulgarian nurses and Palestinian doctor in prison still on death row. Women, men and young people, from thousands of world organizations, at the United Nations, in governments, with private sector and of the cultural arts, worldwide, are creating the vision and connecting the reality for a new humanism to enable all countries and cultures to flourish peacefully and to help one another. Multi-media global communication networks will bring a billion eyes to Sofia, Bulgaria to partake in the dedication and celebration to elevate humanity through assertive implementation of human rights and social development for all. This moment, millions of people, globally, are being informed about this most unfortunate situation with the Bulgarian nurses and the Palestinian doctor, and seek to find a just, peaceful and compassionate solution for all. We now take a public stand with the United Nations, our governments, international, national and local media, and civil society. Public events are being planned, worldwide, to raise awareness and to help find a collaborative and positive solution for all. Let us remember the universal Golden Rule for all cultures and religions of the world, and let the Bulgarian nurses and Palestinian doctor return home freely to their families and friends with compassion and justice. Global Golden Rule Islam: "None of you [truly] believes until he wishes for his brother what he wishes for himself" Number 13 of Immam al-Nawawis Forty Hadiths Ancient Egyptians: "Do for one who may do for you, that you may cause him thus to do." The Tale of the Eloquent Peasant 1640 BCE Judaism: "Thou shall love thy neighbor as thyself." Leviticus 29.18 Christianity: "Therefore all things whatsoever ye would that men should do to you, do ye so to them: for this is the law and the prophets." Mathew 7:12, King James Version Hinduism: "This is the sum of the duty: do not do to others what would cause pain if done to you." Mahabharata 5:1517 Buddhism: "...a state that is not pleasing or delightful to me, how could I inflict that upon another" Samyutta NIkaya v. 353 Confucianism: "Do not do to others what you do not want them to do to you." Analects 15.23 Shinto: "Be charitable to all beings, love is the representative of God." Ko-ji-ki hachiman Kasuga Taoism: "Regard your neighbor\'s pain as your own pain, and your neighbor\'s loss as your own lost." T-ai Shang Kan ing Pine Sikkism: "Compassion-mercy and religion are the support of the entire world." Japji Sahib Humanism: "Humanists acknowledge human interdependence, the need for mutual respect and the kinship of all humanity." Islam: "None of you [truly] believes until he wishes for his brother what he wishes for himself." Number 13 of Immaman Al-Nawawi\'s Forty Hadiths
Sponsor
This petition has the support of Dr. Linda Stillman of Soroptimist International who is our professor at Pace University.
Links
http://standingwomen.org http://5wwc.org http://pace.edu