Nintendo: Include Fawful in the upcoming game Mario Kart 8!
127
people have signed this petition.
Add your name now!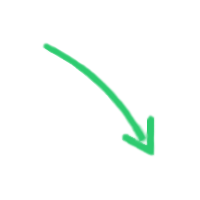 127

people

have signed.

Add your voice!
Maxine K.
signed just now
Adam B.
signed just now
To: Nintendo Over the years, I have noticed something about the "Super Mario" franchise. Very rarely is a character who debuted in a Mario RPG ever seen in the greater Mario continuity. One character, while he hasn't yet been seen outside the RPG's, has been shown to return because of his large fanbase. This is Fawful. He was introduced in 2003's "Mario & Luigi: Superstar Saga" as the secondary antagonist. As the follower of Cackletta, the primary antagonist, Fawful's way of speaking in grammatically incorrect English and his habit of making hilarious food references (such as "mustard of doom") earned Fawful a humongous fanbase. At the end of "Superstar Saga," however, Fawful is knocked out of a floating sky castle. He falls from it and seemingly blows up in mid-air. This "death" is further confirmed during the final battle with Cackletta. One of the boss's attacks is to spawn a ghostly apparition of Fawful, thought to be his ghost. After the release of the game, Fawful's fanbase became so large, however, that he made a return in the game's sequel, "Mario & Luigi: Partners in Time." Although he had only a minor cameo role in this game, he directly references events in the previous game (such as the "ship" he commanded in one of the battles), although his "death" is never explained, leading one to believe he simply returned unexplainably, not unlike Bowser in many of his game appearances. Fawful fills the main antagonist role in the third game in the series, "Mario & Luigi: Bowser's Inside Story." He has considerably more voice acting in this game, as well as an emblem, which resembles his face. Fawful, sadly, dies at the end of this game as well, this time blowing up in a huge explosion as a last-ditch effort to destroy Mario and Luigi. But I believe Fawful deserves a revival, this time in the main Mario cast. His death barely matters, as Bowser has survived black holes and being punched into the sun. I'm sure Fawful can handle a little explosion. Fawful's big revival in BiS made me think about how much his prominence in the greater Mario series was boosted. Could he be the link between the RPG's and the rest of the series that countless fans have waited for? I say yes! Fawful is both more fan-popular and even more recurring than characters like Honey Queen, who after two very minor appearances made it into "Mario Kart 7." Also worth noting is that console "Mario Kart" installments tend to have much larger rosters than handhelds. The last console installment was "Mario Kart Wii," which released before Fawful's big role in "Bowser's Inside Story." This makes "Mario Kart 8" the first console installment since his big appearance, and I find him to be the perfect new addition. The spinoffs are badly in need of RPG representation anyway. Fawful's scientific mind would allow him futuristic karts, such as one based on his special headgear he has used throughout his appearances. This would fit very well with the anti-gravity theme of the game. Come on, Nintendo, let the little guy in! He's dying to race with the stars! Fawful fans, stand with me to get Fawful into Mario Kart 8! He deserves it, as one of the biggest recurring RPG characters out there. Fawful for Mario Kart 8!
Links