Fashion Avenue Petition
53
people have signed this petition.
Add your name now!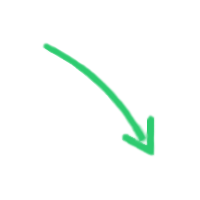 53

people

have signed.

Add your voice!
Maxine K.
signed just now
Adam B.
signed just now
Dear Fashion Avenue developers, 
 we are a group of Fashion avenue lovers that play this game on a regular basis and we have been discussing a lot of new ideas and some recurring problems in the game on our fans group. So we thought why not try and share them with you, with the hope that you may consider them and make them happen.
 ---> So let's start with the common game requests: 
 1- We used to be able to collect a lot of reputation points by helping our neighbors  Now we can only collect 5 points maximum and some buildings don't give us nothing at all. Those reputation points are used to buy clothes, decor items.. now all of that is gone as it takes ages and ages to collect them. Collecting those hearts was a good motivation to visit the neighbors districts and stores. Soon nobody is going to visit other districts and help each other to finish buildings or decorations!! So sad indeed. Please take this into consideration! 
 2- New hair styles. Please. We are so ready for new hair styles! :) 
 3- Can we have more quests for every level? This is a very asked request. They are so fun and help to level up faster! It also motivates players to log into the game often and visit the neighbors districts to finish the quests. 
 4- We would LOVE to have stores that sell only certain items, like a store for only purses, or a whole store for just shoes, just scarves, etc.. and can we have more themed clothing stores for instance Happy New Years, Valentines, 50's-80's, school girl..  
5- It would be nice if there was a link to buy clothes directly from our neighbors's anchor stores. 
 6- Some of the clothing (mostly the tops) need to be fixed so that you can wear them without the skirts/pants showing through and making it look weird. 
 7- More expansions in the district and the store. 
 8- Have cats as pets as well as dogs. 
 9- When we buy a new clothing item from an old store and we go back to our closet, we never find it in the first page, we have to scroll through a lot of pages looking for it. It would be easier if the clothes in our closets would be classified by the most recently bought items. 
 10- when a friend help us in the city, I wish his photo remains on the screen with a box that asks us if we want to help back because it will be easier then searching the name every time in the list of friends 
 11- Some players have this issue: if a player want to dress the avatar and take multiple pics of it, only the 1st pic will bring the background.. it doesn't matter if they change it or not, they need to refresh the game to be able to take another picture without the white background. 
 12- can we have either unlimited or 50 stored energy received from neighbors as gifts with an easier way to accept them when we want or need them once we run out of energy. 15 is really really not that much! and for someone who has a lot a neighbors and receives a lot of energy gifts it's really unfair. 
 13- could you consider a "sell all" feature for gift items we've collected, instead of having to sell all those cute pockets dresses one by one... A sell all option would be great. :) 
 14- Some players are complaining about this problem: When redecorating the store, we can't store the clothing and accessories that are on displays. We would have to delete them and loose money. There should be some type of feature that allows us to store those items, put the old displays in storage, add the new displays of our choice and restock those items. Sometimes we must wait for weeks until the items are sold in order to redecorate! 
 15- Can we please have more scenery backgrounds that collaborate with the newly released stores? 
 ----> Fashion league requests: 
 1- The first and main problem that we are all facing is the new every 3 hours submission system. Since a lot of people have to work long hours it is usually hard if not impossible to put together a satisfactory look and submit more than once. Imagine a lady having to change hairdo,clothes,shoes,accessories and make up EVERY THREE HOURS in real life! Unless this person were a supermodel working in shooting conditions and of course having a whole group of people supporting all this,what were the chances for ordinary working people (either at an office or running a business or even running a house) to be able to achieve that? The sad thing is that we know a lot of people who stopped playing the fashion league and even the game because of this new rule. 
 We would really really appreciate it if you could reconsider this point. 
 2- Can we be allowed to buy all of the items that people are wearing when voting for them? 
 ----> Some special requests from some players that I found to be pretty interesting: 
 1- It would be nice if the upper levels would be rewarded for loyalty. For example, after you reach level 50 and up, there would be quests that once done will give us exclusive rewards like new hairstyles, decor for the anchor store/district. These gifts would only be available for level 55 and up. 
 2- Contests!! How amazing would it be if we have contests for the best looking anchor store or district and we can win FA cash, or special gifts etc., 3- Design our own clothes!! How about we have monthly contests ( one month dresses, the next month tops etc.) where we can design an outfit and you choose the top eight designs you like and put them into a store by themselves but sell them for reputation points and cash. Which ever players outfit gets the most sells...win platinum points for 1st place, 2nd place cash and third place reputation points,the other prizes could be like building permits etc..
 * * * * 
 In conclusion, we want to thank you for creating such a fun game and all the efforts you are making for making it even better. I hope one day we see these requests come true! We have collected the electronic signatures of many players that agree with the above suggestions. We greatly appreciate your time and consideration. 
 Yours sincerely, Asma Rogers.