Im Sorry This Petition Is Closed
22
people have signed this petition.
Add your name now!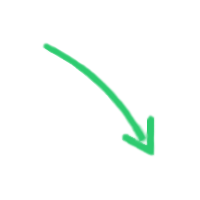 22

people

have signed.

Add your voice!
Maxine K.
signed just now
Adam B.
signed just now
A news release, media release, press release or press statement is a written or recorded communication directed at members of the news media for the purpose of announcing something claimed as having news value. Typically, they are mailed, faxed, or e-mailed to assignment editors at newspapers, magazines, radio stations, television stations, and/or television networks. Commercial press-release distribution services are also used to distribute news releases. The use of a news release is common in the field of public relations, the aim of which is to attract favorable media attention to public relations professional's client and/or provide publicity for products or events marketed by those clients. A news release provides reporters with the basics they need to develop a news story. News releases can announce a range of news items such as: scheduled events, personal promotions, awards, news products and services, sales, accomplishments, etc. They are often used in generating a feature story or are sent for the purpose of announcing news conferences, upcoming events or change in corporation. A media release is like a short newspaper article that one may send to different media outlets in order to gain interest in a writer's mind so that a story will be published about the organization in which one works for or the product which they are trying to promote. The persons reading the media release will be looking for stories that will interest their readers, viewers and listeners. An effective media release tells a story that will interest a number of people. Media releases need to be about the story and just enough relevant information for the story to work. The release isn't the place to list all the benefits of the business. A press release is different from a news article. A news article is a compilation of facts developed by journalists published in the news media, whereas a press release is designed to be sent to journalists in order to encourage them to develop articles on a subject. A press release is generally biased towards the objectives of the author. A press release is written in order to highlight an important event, program, or piece of information by an organization that succinctly describes the who, what, where, when, why and how of the story. A press statement is information supplied to reporters. This is an official statement or account of a news story that is specially prepared and issued to newspapers and other news media for them to make known to the public. Contents [hide] * 1 Origins * 2 Elements * 3 Video news releases * 4 Criticism * 5 Embargoed news release * 6 References * 7 See also [edit] Origins One anecdote on an origin of modern press releases is about an incident in 1906 involving Ivy Lee,[citation needed] who is often referred to as the first real public relations practitioner.[citation needed] At that time, Lee's agency was working with the Pennsylvania Railroad, which had just fallen victim to a tragic accident. Ivy Lee convinced the company to issue the first press release to journalists, before other versions of the story, or suppositions, could be spread among them and reported. He used a press release, in addition to inviting journalists and photographers to the scene and providing their transportation there, as a means of fostering open communication with the media. [edit] Elements While there are several types of press releases (such as the general news release, event release, product press release and, more recently, the social media release), press releases very often have several traits of their structure in common. This helps journalists separate press releases from other PR communication methods, such as pitch letters or media advisories. Some of these common structural elements include: * Headline — used to grab the attention of journalists and briefly summarize the news. * Dateline — contains the release date and usually the originating city of the press release. * Introduction — first paragraph in a press release, that generally gives basic answers to the questions of who, what, when, where and why. * Body — further explanation, statistics, background, or other details relevant to the news. * Boilerplate — generally a short "about" section, providing independent background on the issuing company, organization, or individual. * Close — in North America, traditionally the symbol "-30-" appears after the boilerplate or body and before the media contact information, indicating to media that the release is ending. A more modern equivalent has been the "###" symbol. In other countries, other means of indicating the end of the release may be used, such as the text "ends". * Media Contact Information — name, phone number, email address, mailing address, or other contact information for the PR or other media relations contact person. [edit] Video news releases Some public relations firms send out video news releases (VNRs) which are pre-taped video programs that can be aired intact by TV stations. Often, the VNRs are aired without the stations' identifying or attributing them as such. TV news viewers can often detect the use of VNRs within television newscasts; for example, many movie-star "interviews" are actually VNRs, taped on a set which is located at the movie studio and decorated with the movie's logo. Another frequent example of VNRs masquerading as news footage is videotapes of particular medical "breakthroughs," that are really produced and distributed by pharmaceutical companies for the purpose of selling new medicines. Video News Releases can be in the form of full blown productions costing tens of thousands or even hundreds of thousands. They can also be in the TV news format, or even produced for the web. Recently, many broadcast news outlets have discouraged the use of VNRs. Many stations, citing an already poor public perception, want to increase their credibility. Public relations companies are having a tougher time getting their pre-edited video aired. VNRs can be turned into podcasts then posted onto newswires. Further to this, a story can be kept running longer by engaging "community websites", which are monitored and commented on by many journalists and features writers. [edit] Criticism News releases have been a large source of criticism against various types of journalists, who sometimes rely on them heavily. Some people[who] criticize writers for creating articles in this way, contending that it constitutes free advertising for the company on whose behalf the news release was issued, especially if it is not contrasted with criticism of that company or product in the same article. On the other hand, few[who] dispute that news releases remain a valuable way for media to be made aware of new products and services, and recent and upcoming events of interest. [edit] Embargoed news release Sometimes a news release is embargoed — that is, news organizations are requested not to report the story until a specified time. For example, news organizations usually receive a copy of presidential speeches several hours in advance. In such cases, the news organizations generally do not break the embargo. If they do, the agency that sent the release may blacklist them. A blacklisted news organization will not receive any more embargoed releases, or possibly any releases at all. However, it is very hard to enforce embargoes on journalists, as there is constant pressure by editors to be first to a story. It is unlikely that a PR agency will blacklist a form of media, as other clients may want to be featured in this publication. This problem is sometimes overcome by controlling the timing of a release via email rather than relying on the journalist to do so. inancial statements (or financial reports) are formal records of the financial activities of a business, person, or other entity. In British English, including United Kingdom company law, financial statements are often referred to as accounts, although the term financial statements is also used, particularly by accountants. Financial statements provide an overview of a business or person's financial condition in both short and long term. All the relevant financial information of a business enterprise, presented in a structured manner and in a form easy to understand, are called the financial statements. There are four basic financial statements:[1] 1. Balance sheet: also referred to as statement of financial position or condition, reports on a company's assets, liabilities, and net equity as of a given point in time. 2. Income statement: also referred to as Profit and Loss statement (or a "P&L"), reports on a company's income, expenses, and profits over a period of time.Profit & Loss account provide information on the operation of the enterprise. These include sale and the various expenses incurred during the processing state. 3. Statement of retained earnings: explains the changes in a company's retained earnings over the reporting period. 4. Statement of cash flows: reports on a company's cash flow activities, particularly its operating, investing and financing activities. For large corporations, these statements are often complex and may include an extensive set of notes to the financial statements and management discussion and analysis. The notes typically describe each item on the balance sheet, income statement and cash flow statement in further detail. Notes to financial statements are considered an integral part of the financial statements. Contents [hide] * 1 Purpose of financial statements * 2 Government financial statements * 3 Audit and legal implications * 4 Standards and regulations * 5 Inclusion in annual reports * 6 References * 7 See also * 8 External links [edit] Purpose of financial statements "The objective of financial statements is to provide information about the financial position, performance and changes in financial position of an enterprise that is useful to a wide range of users in making economic decisions."[2] Financial statements should be understandable, relevant, reliable and comparable. Reported assets, liabilities and equity are directly related to an organization's financial position. Reported income and expenses are directly related to an organization's financial performance. Financial statements are intended to be understandable by readers who have "a reasonable knowledge of business and economic activities and accounting and who are willing to study the information diligently."[2] Financial statements may be used by users for different purposes: * Owners and managers require financial statements to make important business decisions that affect its continued operations. Financial analysis is then performed on these statements to provide management with a more detailed understanding of the figures. These statements are also used as part of management's annual report to the stockholders. * Employees also need these reports in making collective bargaining agreements (CBA) with the management, in the case of labor unions or for individuals in discussing their compensation, promotion and rankings. * Prospective investors make use of financial statements to assess the viability of investing in a business. Financial analyses are often used by investors and are prepared by professionals (financial analysts), thus providing them with the basis for making investment decisions. * Financial institutions (banks and other lending companies) use them to decide whether to grant a company with fresh working capital or extend debt securities (such as a long-term bank loan or debentures) to finance expansion and other significant expenditures. * Government entities (tax authorities) need financial statements to ascertain the propriety and accuracy of taxes and other duties declared and paid by a company. * Vendors who extend credit to a business require financial statements to assess the creditworthiness of the business. * Media and the general public are also interested in financial statements for a variety of reasons. [edit] Government financial statements See also: Fund accounting The rules for the recording, measurement and presentation of government financial statements may be different from those required for business and even for non-profit organizations. They may use either of two accounting methods: accrual accounting, or cash accounting, or a combination of the two. A complete set of chart of accounts is also used that is substantially different from the chart of a profit-oriented business [edit] Audit and legal implications Although the legal statutes may differ from country to country, an audit of financial statements are usually, but not exclusively required for investment, financing, and tax purposes. These are usually performed by independent accountants or auditing firms. Results of the audit are summarized in an audit report that either provide an unqualified opinion on the financial statements or qualifications as to its fairness and accuracy. The audit opinion on the financial statements is usually included in the annual report. There has been much legal debate over who an auditor is liable to. Since audit reports tend to be addressed to the current shareholders, it is commonly thought that they owe a legal duty of care to them. But this may not be the case as determined by common law precedent. In Canada, auditors are liable only to investors using a prospectus to buy shares in the primary market. In the United Kingdom, they have been held liable to potential investors when the auditor was aware of the potential investor and how they would use the information in the financial statements. Nowadays auditors tend to include in their report liability restricting language, discouraging anyone other than the addressees of their report from relying on it. Liability is an important issue: in the UK, for example, auditors have unlimited liability. In the United States, especially in the post-Enron era there has been substantial concern about the accuracy of financial statements. Corporate officers (the chief executive officer (CEO) and chief financial officer (CFO)) are personally liable for attesting that financial statements "do not contain any untrue statement of a material fact or omit to state a material fact necessary to make the statements made, in light of the circumstances under which such statements were made, not misleading with respect to the period covered by th[e] report." Making or certifying misleading financial statements exposes the people involved to substantial civil and criminal liability. For example Bernie Ebbers (former CEO of WorldCom) was sentenced to 25 years in federal prison for allowing WorldCom's revenues to be overstated by $11 billion over five years. [edit] Standards and regulations Different countries have developed their own accounting principles over time, making international comparisons of companies difficult. To ensure uniformity and comparability between financial statements prepared by different companies, a set of guidelines and rules are used. Commonly referred to as Generally Accepted Accounting Principles (GAAP), these set of guidelines provide the basis in the preparation of financial statements. Recently there has been a push towards standardizing accounting rules made by the International Accounting Standards Board ("IASB"). IASB develops International Financial Reporting Standards that have been adopted by Australia, Canada and the European Union (for publicly quoted companies only), are under consideration in South Africa and other countries. The United States Financial Accounting Standards Board has made a commitment to converge the U.S. GAAP and IFRS over time. [edit] Inclusion in annual reports To entice new investors, most public companies assemble their financial statements on fine paper with pleasing graphics and photos in an annual report to shareholders, attempting to capture the excitement and culture of the organization in a "marketing brochure" of sorts. Usually the company's chief executive will write a letter to shareholders, describing management's performance and the company's financial highlights.
Sponsor
In the United States, prior to the advent of the internet, the annual report was considered the most effective way for corporations to communicate with individual shareholders. Blue chip companies went to great expense to produce and mail out attractive annual reports to every shareholder. The annual report was often prepared in the style of a coffee table book.