Fans vs. MLB Blocks and Blackouts
13
people have signed this petition.
Add your name now!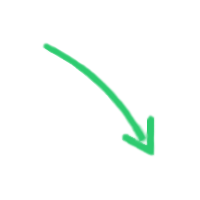 13

people

have signed.

Add your voice!
Maxine K.
signed just now
Adam B.
signed just now
Are you tired of missing your favorite team on television due to MLB's regional blocks and blackout policies? If so, please continue reading.
We the fans have made MLB what it is today by spending our hard earned money on over priced tickets and merchandise. They repay us by putting regional block and blackout restrictions on games so we can't watch our favorite team play. They even offer overpriced subscription packages, (on top of our already overpriced cable bills) to view games directly through them and they still have the audacity to blackout those games.
What gives? What are they trying to accomplish? I have the answer for you in one word. GREED.
So I have come to the conclusion they could care less what the fans want because they live by the philosophy that "whoever has the gold makes the rules".
Screw them! There is power in numbers and once we start messing with the gold they will listen.
Here is what I propose we the fans do about it……
Start by signing this petition.
Then continue to watch your favorite team when they are televised. In addition going forward keep a notebook and pencil next to your favorite chair. When you are watching write down the names of all the sponsors you see advertising during the game. Make a conscientious decision not to purchase any products from those sponsors.
Take the time to get online and contact one or all of those sponsors and let them know your stance on MLB and you won't be purchasing their products as long they advertise with them.
And think twice when opening your purse or wallet to purchase Official MLB merchandise.
And spend your hard earned money by taking the kids to a museum instead of the ballpark.
Just stop financially supporting the pompous asses who could give two shits about you the fan.
Just remember that you do count and there is power in numbers and MLB's arrogance toward the fans will not be tolerated.
Thank You,
Darren Brown