Add Locations and Shuttle-based Support to Fanime Housing 2014
24
people have signed this petition.
Add your name now!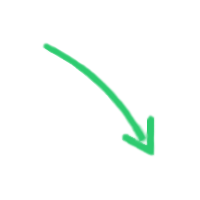 24

people

have signed.

Add your voice!
Maxine K.
signed just now
Adam B.
signed just now
On February 10th, 2014 at 10:00am California time, Fanime 2014 housing registration went online. It then crashed and shut down almost instantly for hundreds, if not thousands, of people trying to access the resitration page to book their 2014 hotel room at the convention rates.

While enough people were successful in booking their room/s to fill up all of the hotels within walking distance, many people were left frustrated and hotel-less, having wasted an hour or more of their time (for some, while at work or school) and endured tremendous stress. Many of these people, having lost faith in the convention's management and organization, decided they would never return to the convention.

As it stands, Fanime and the hotels it partners with already have lots of problems related to "room stuffing," the practice of fitting 2-10 people over the rooms designated capacity against hotel/convention policy and fire-stafety laws. There is reason to believe that attendees who still plan on attending but were not able to secure a room for themselves will turn to their friends for space and endanger themselves in this way.

In addition to being unsafe for attendees, room stuffing creates added liability for the convention and strains the already delicate relationship between the con and the hotels. It is clear that next year's room reservation system will need to be changed, and while there is no just way to give those attendees who suffered a fair shot at the hotels they wanted, there is a solution that might make amends to many attendees and prevent further room stuffing related problems:

FanimeCon should negotiate convention rates with more hotels in the San Jose area and arrange to have more frequent and reliable shuttle service to and from all off-site hotels for the duration of the 2014 con.

Adding extra hotel rooms cannot be done without the addition of new hotel partnerships. Securing more affordable hotel rates at other hotels will ease the strain on the current official hotels and discourage room stuffing. Additionally, it is sure to satisfy many of the unhappy attendees.

However, this solution will not solve any problems without the addition of reliable shuttle transportation to and from these off-site hotels. In previous years, Fanime's shuttle service earned a reputation for being unreliable and inefficient, which makes many people uneasy with the idea of staying too far away from the convention center.

With more frequent departures and arrivals to the convention (including to and from the current Airport Hotel locations) and a reliable set-schedule of times that the shuttle will arrive at each stop (so that convention attendees can properly coordinate their way to and from the con), these problems will be minimized.

It is not too late to make this problem right. Let FanimeCon know that you want to see more official hotels and more reliable shuttles for the 2014 con! Sign and share this petition to make our voices heard!