Families separated by WV Vaccination Mandates
65
people have signed this petition.
Add your name now!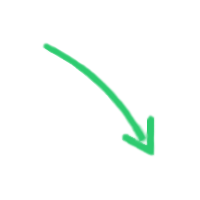 65

people

have signed.

Add your voice!
Maxine K.
signed just now
Adam B.
signed just now
Read our story and sign our petition if you have a similar story.
I watched my older children struggle after vaccination injuries. I started researching. I found out about many other families struggling with injuries. I found out that many vaccines are developed with aborted fetal tissue. I found out that sometimes children and adults can even die from a vaccine reaction. I saw this with my own eyes. It happened in my own family. We have a lot of family members with autoimmune diseases including Guillian-Barre Syndrome resulting from a flu shot. I could no longer in good conscience and good faith participate in the vaccination program. While my older boys are fully vaccinated and struggle with learning and other neurological issues in the public school, my youngest is not allowed to attend school in WV, because I will not consent to her vaccination.
After years of struggling to run my business and homeschool my daughter, we made the hard decision to cross state lines, separating my child from her brothers, her grandparents, her cousins, and her friends. With a simple form she is allowed to attend a public school in another state. There are no scary outbreaks. She is not the only unvaccinated child in her school. She is thriving and making straight A's. I closed my business in WV and now pay taxes in another state all due to the mandatory vaccine law in WV. We drive home on the weekends, but it has still divided our family.
WV can't afford to keep losing the families who grew up here. We are losing highly educated, productive members of our society, daily. There are more families that decide not to move here because of the West Virginia's restrictive vaccine mandates. They don't bring their families here. They don't bring their businesses here. Statistics have shown that the families who choose to stop vaccinating are among the highly educated. These are the people who flee or stay away.
The only other option is homeschooling which works out well for many families but has an economic impact on single parent households like mine. We have strong family values in WV, but did you know that households that have children with special needs are more likely to get divorced? Now imagine the stress that comes when a child dies. It may seem rare but it does happen. The national Vaccine Events Reporting System (VAERS) reports over 100 vaccine-related deaths per year. There are many families who have lost a child to vaccines so how can we force those parents to play Russian roulette with their other children. There are many people in our state who are pro-life and object to vaccines made with cells from aborted babies. How can we force those parents to choose between their religious convictions and their child's equal access to an education?
If you have a similar story and have left WV over the vaccine laws, or you have decided not to move to WV due to the vaccine laws, please sign our petition. Let your voice be heard.