Fallout 4: Please Stop Punishing The Mod Community.
20
people have signed this petition.
Add your name now!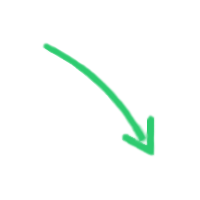 20

people

have signed.

Add your voice!
Maxine K.
signed just now
Adam B.
signed just now
[Please sign using your first and last name. Signatures that are first name only usually are invalid, and I want as many people to count as possible.]

[I worked very hard on this petition for two weeks straight before posting it. I would appreciate any one who signs it, along with anyone who shares it to their peers and families who are fans of the Fallout franchise or any computer games in general. Any suggestions on edits or things to add would be very appreciated.]
[Please stop suggesting the use of mods to reverse the decision. First, it makes the problem worse. Second, this petition is made for the mod makers, but the mod users are kindly asked to sign as well.]

After the release of Fallout 4 for Windows, Xbox One, and PlayStation 4, I and a group of friends became eager to acquire a copy of the anticipated game for each of us. After we played it on Windows, we made a decision to wait for the Creation Kit/GECK tool and make mods to add features and increase the game's opportunities. We had a member who was happy to download Fallout 4's 1.5 update and Bethesda.net launcher to use your Creation Kit and start working on the mod while the others in our group, including me, used other mod tools to get a head start.
We then started a testing phase and had other players test our mods. A few days later, the testers began insulting us after claiming that using the mods on Fallout 4 1.5 punishes users by disabling features. We ignored this after a while, until one tester explained that the penalty was a disable of achievements. After a long discussion, we felt guilty for contributing to the mod community. We decided to close the project we were working on and postpone any more development.
I began to wonder about the idea of releasing an official mod tool and official mod support while giving penalties to those who use them on the flip side. I can only believe that the result may not be what Bethesda has intended it to be. I actually thought about ignoring the use of mods and even left my copy of Fallout 4 untouched.
As much as I try to understand that Bethesda wants to control the modder, I strongly believe that this decision is immoral for a developer that wants the players to tweak their game.
This is way too much of a change of heart that Bethesda has taken, given that I was told by other people that two of Bethesda's previous games did not contain any penalties for using mods.
Based on my experience, it punishes the mod developers more than the users. If people worry about being flagged for using mods, they would get extremely angry at the developers or even boycott the entire mod system altogether. This is actually very bad for mod creators' reputation and the reputation of Fallout 4, which already suffered backlashes for other reasons.
This decision also leads to mod novices fearing mods. They would begin to believe that it would cheat or break the game. The truth is that mods are simply creative features and bug fixes made by third parties. A lot of mods tend to be texture packs which help players play the game on lower end PCs, or bug fixes to patch game-breaking flaws, in this case, the uncapped level limit which crashes Fallout 4 saves if the hard limit is surpassed. Another area of mods replace the combat music with remixes, which are very fun to listen to while players lead their NPC militias and utilize V.A.T.S against a group of raiders.
I do believe that even if some mods can be exploits, punishing any mod at all, whether it's the whole mod network, or just a few mods, is wrong because it singles out the developers who work so hard without paychecks.
I also would like to include the Fallout 4 players who are using Xbox One and PlayStation 4 to play the game. This is one of the first times that consoles will have mod support for a game. As soon as the penalty takes effect, players would question it and a "fear of the unknown" will take place, causing a huge decrease of mods being uploaded or downloaded. Even if that has not happened yet at the time I am writing this, that eventually will happen.
I believe that the decision needs to be reversed, but if you don't want to remove the penalties, you can at least replace it by updating Fallout 4 so that Story mode and Survival mode blocks off mods and makes players play normally, while providing a new "Mod mode", which automatically allows mods and disables achievements from the start of the game. This can satisfy both modders and those who want a normal game, as well as those who are in between.
By signing this petition, you agree that Bethesda Softworks should reverse Fallout 4's penalty for the use of mods in-game or provide a mod mode as an alternative.
Works Cited
Fallout 4. Vers. 1.5. Rockville, Md: Bethesda, 2015. Computer software.