Fallout 4 Freedom From Underwear Nudity Petition
80
people have signed this petition.
Add your name now!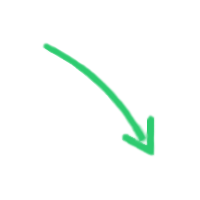 80

people

have signed.

Add your voice!
Maxine K.
signed just now
Adam B.
signed just now
Recently Bethesda Game Studios released "Survival Mode" for their critically acclaimed entertainment title "Fallout 4". This mode allows for a true sense of presence of the player inside the Fallout universe with elements like food and water consumption and saving when sleeping added alongside more realistic damage application. In addition to this release the developer plans to open up the game for modding (officially). No big deal right, Bethesda titles have been modded quite a lot before, what's the big deal, you ask. ON THE CONSOLES THIS TIME (Xbox One in June, then PS4 a month later). But wait, there's a catch. Not all of the mods will be available on these systems. Any mods with content based on the IPs of other developer's games, and assets pulled from other games will be prevented from entering through the gateway to the consoles. Also kept out of the Beautiful Land of Console Moddom - any mods that feature pornographic content AND nudity. Now it is important to note that the press release by Bethesda's Director and Executive Producer, Todd Howard, made the distinction between nudity and pornographic content. Here is what he said:
"Either your nudity or porn, that kind of stuff, or you're taking assets from Halo, though, Microsoft might allow that. We'd have to get approval. But like, generally, if someone is using assets from another game, we have to say, 'No, you can't do that.'"
"So?" You might ask, no nudity, porn, or Spartan assault rifles, no biggy right? No nakedness. No Sexout (Sexlivion for Fallout?). No Darth Vader with a light saber. No CBBE, UNP, or DMRA. We'll still get a lot of cool mods right?
Here is the problem. Fallout 4 is an adult M-rated game that features blood, gore, guns, sick beasts and other mature content. The Fallout series is known for such and features: prostitution, drugs, alcohol, murder, violence and a heck'o' lotta player character death sequences. This is top tier adult* entertainment. Yet in this profane world of violence, drugs, and gender unbound romance (man+woman, man+man, woman+woman) there is only one thing left that is forbidden, well two actually.
While both Microsoft and Bethesda do nothing to prohibit or even discourage modding that features the aforementioned themes on their platforms (PC-Windows) and in their games (Morrowind, Oblivion, Fallout 3, Skyrim), respectively, for the console world, things will be different. Why? What makes console gaming so special that we, console gamers must be protected from exposure to the sight of...
...Nipples and penises?

Here you have a mature adult game with a new emphasis on realism with the addition of natural human elements such as eating and sleeping, and yet the characters cannot take off that final sacred layer, the holy briefs, panties, and bras that protect us from witnessing humanity at its most base and occasionally hilarious, state of being. Why? Have times really changed?
The global community has embraced a degree of liberalism, regarding the human form as a natural and beautiful thing - not always to be locked up and kept safe from our sinful eyes. For thousands of years art (both in its two-dimensional form and three-dimensional sculptures) has displayed the human form at its most simplest. For many decades movies (and recently television shows) have featured a wide swath naked bodies in many situations and moods.
Mods for many years have given players the option to remove all garments entirely, releasing the stress of tight jeans and the bulkiness of robot armor and letting "it all hang out". Even a few game developers have released the bindings that cover the flesh and begun to explore what it means to have that option. Today many people are pursuing a change socially in how people treat breasts - instead of hiding and keeping them as icons of sex these people are trying to get 'permission' to unleash the nipple upon the streets.
Yet the Forerunners of the Modding Apacolypse themselves, those who have kept up with the modern global society in many ways, and have simply removed the restrictions of sexual orientation from romances in their games, and have given us this beautiful realistic game, hold back one element of reality.
This is a true test of a modern adult society: how we witness and handle the existence of our own physical forms (and derivatives thereof). Yet as we breath cyber air in a cyber world where we eat, sleep and kill rad roaches, build our settlements and forts, upgrade our weaponry and hire new non-sentient controlled beings to follow us and hold our copious loot, we are kept from nothing... Except our own cyber human** bodies.
I, and those who have signed this petition, implore you, dear Bethesda, to give us this one thing as a show of good faith to your loyal mod-loving wasteland travelers. Nudity(*) in console mods.
*Not "adult film" like entertainment, "adult" as in mature content designed to entertain adults exclusively.
**For the purpose of the argument all officially pornographic nudity is removed from the discussion.
***And even in some more extraordinary creative instances humanish see this.
(*)Full Nudity. The entirety of the likenesses of both male and female bodies, to every degree thereof. Not pornographic actions with even the exclusion of erect penises. Flaccid penises and scrotum are included in the male and the entirety of the vagina in the female definitions of nudity hereof.
-AR, A Bethesda Gamer Since 2007 "These are the closing days of the Third Era..."